Pure health and happiness of mind and body in 2016 – we've lined up the best around
Time was when January would roll around and magazines would be full of articles urging us all to shape up after a month of calorie-laden celebrating. Back in those bad old days when fat-free was still a 'thing' and #AvoToast was not, the message was simple: lose weight, feel better. Now though, there's something different in the air – which is less about punitive diets and more about the pursuit of individual well-being, with good health front and centre.
Put simply, well-being is defined as being 'comfortable, healthy or happy', but as the philosophers of old argued, to attain a true sense of well-being a person should also have a stock of inner resources to help them cope when things go pear-shaped. I like the sound of all of that, particularly if it means an end to joyless lettuce regimes.
So, if you fancy a bit of well-being in your life, read on. We've rounded up a few of Cambridge's finest experts to help us all pursue health and happiness of mind and body in 2016.
Cambridge Bootcamps
Founder of Cambridge Bootcamps, Charlie Wall knows a thing or two about well-being. A former psychiatric nurse, she set up the outdoor women only classes in 2009 to build up women's physical strength but also their confidence (yep, that stock of inner resources that the Greeks banged on about). Her enthusiasm is infectious, and her mission is broader than weight loss. "Cambridge Bootcamps is about women realising how much they can achieve… I love seeing clients getting stronger and faster, sure… But when they get happier and healthier too? That's the best!" she says.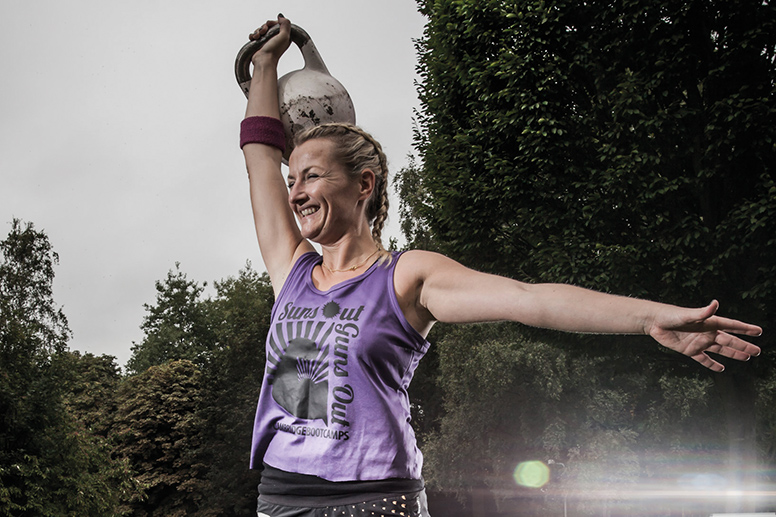 Classes are dotted around the city and at various times of the day. CBC devotee Anna Marsden says, "I absolutely love the fun way the exercises are weaved into games and fun with the other girls. I've lost 18 inches since I started and I can't picture a time when I wouldn't want to be a bootcamper. I feel so much stronger physically, healthier mentally and happier socially!"
It's not just slogging it out in the parks of Cambridge either, there's a real sense of community amongst the bootcampers, with lots of online support that focuses on encouragement and nutrition advice.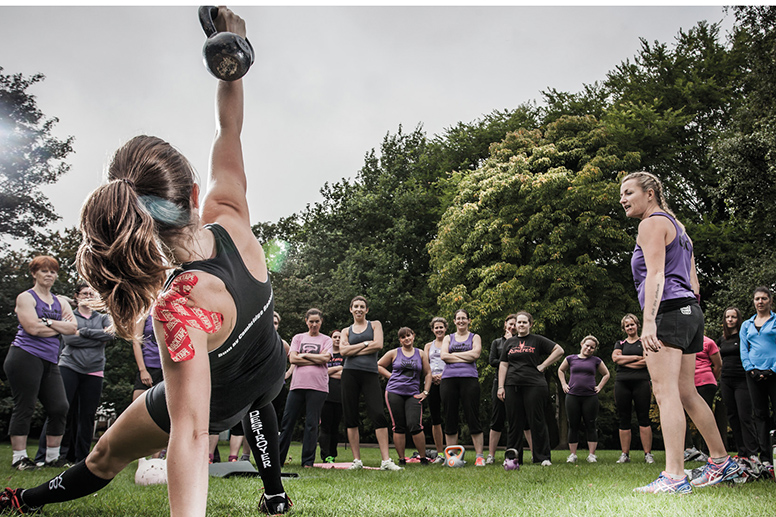 ---
Other Exercise Options for Maximum Well-Being
ParkFit In various parks around Cambridge, classes for both sexes. We all know exercising outside delivers hefty vitamin D and serotonin hits!
Park Run A free timed 5K run at Milton Country Park every Saturday with lots of friendly people. Well-being galore to kick-start your weekend. Plus a great café!
Cross Fit Instead of becoming a gym rat, all alone and miserable with your iPod on shuffle, embrace Cross Fit instead – get involved at Stags and Does in Milton. Crossfit is all about being "fit not thin", according to boss Duncan Boltt. "People really start to appreciate their bodies and the things it can do – it's great to see someone manage a pull up or a handstand for the first time after three months of working towards it."
www.crossfitstagsanddoes.co.uk
Special Offer for Edition Readers
To make it even easier for Cambridge Edition readers to take up Crossfit, you can take advantage of an exclusive £20 off the foundation course. Just use the promotion code CambridgeEdition£20, which takes the cost down to £45 for six weeks of coaching three times per week.
---
Personal Training
Jonas Zimnicki uses tough love to encourage clients to achieve amazing physical transformations and a state of mental well-being. He says: "Looking repeatedly in the mirror won't make you lose fat or gain muscle and using fad diets will not benefit your health or your body. I believe that I feel great because every day I put good food in my body and I am strengthening my body with exercise."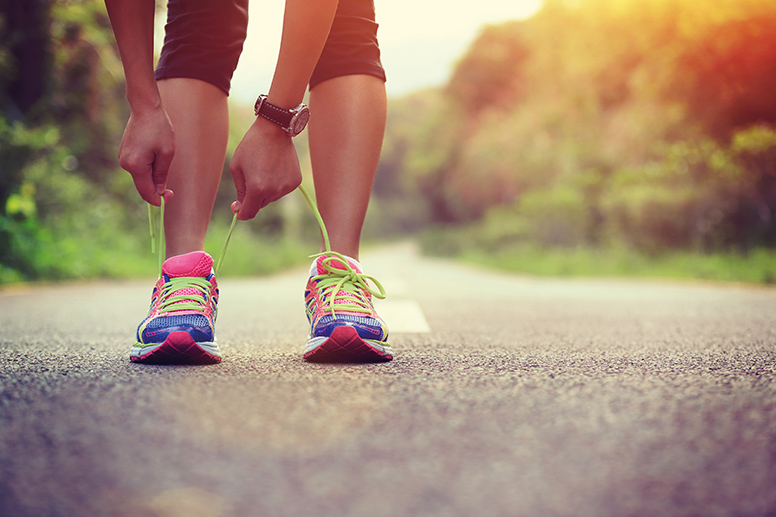 Dale Pinnock
Home-grown nutrition expert (geddit!?) Dale Pinnock has earned himself the moniker 'The Medicinal Chef', for the way he uses food to improve health. The story goes that the boy from St Ives discovered the healing power of food as a teenager plagued with acne. After drugs failed to clear up his spots he borrowed a book on nutrition and hasn't looked back. "My mum's friend told me nothing will change on the outside unless you change what's on the inside," he says.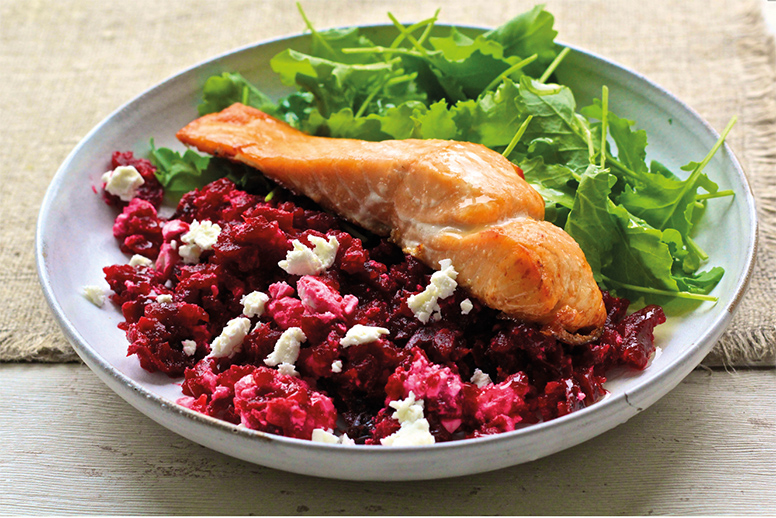 Fast-forward to now and Dale has the kind of skin and teeth that would make someone from LA weep. "Well-being isn't just the absence of disease, but the presence of vitality, stable energy levels, bright mood and zest for life." For those wanting to take a baby step towards better eating, Dale recommends ditching the white carbs and adding oily fish and veg to your diet – all common sense, but a world away from what Dale calls 'the low-fat scandal' of the past.
His book The Power of Three is out this month.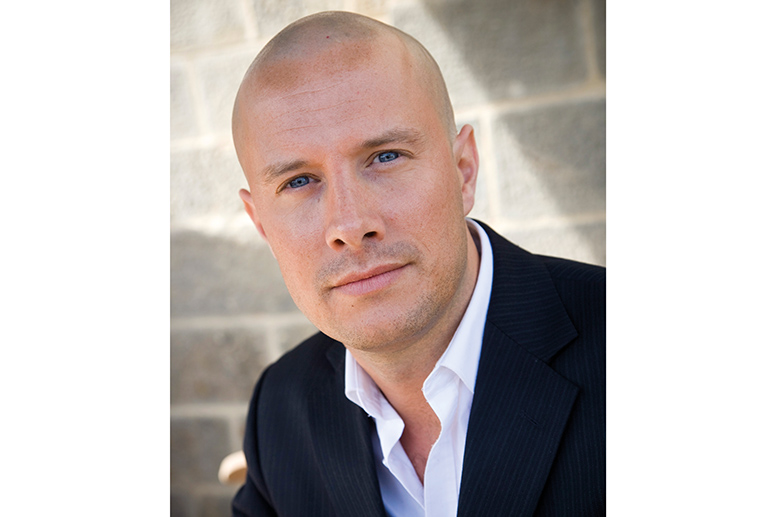 The Therapy Room, Cambridge
The Therapy Room in Cambridge is run by husband and wife team Damien and Angela, who both exude a calm contentment which is surely their best advert. Tucked away in a quiet residential street in the north of the city, a team of fully qualified practitioners offer traditional medicine alongside complementary therapies to help clients improve their health and lifestyle. Damien explains their philosophy: "We believe in finding the cause of the problem rather than just treating the symptom and we consider physical, emotional and spiritual influences in the search for better health – true well-being."
The practice was set up eight years ago and still holds to the vision of 'treating the person not the problem'. Damien is evangelical about the idea of well-being but keen to stress that like most things in life, it can only be achieved through balance: "A healthy body may be achieved superficially but it may come at the cost of emotional (mind) disturbance (eg. body dysmorphia), and a disconnection from a person's specific life meaning (spirit). Consideration of the whole person is vital for true well-being."
Therapies offered include acupuncture, reiki, osteopathy and kinesiology.
www.thetherapyroomcambridge.co.uk
---
Other Places in Cambridge Offering Therapies to Treat Physical and Emotional Problems
Beechwood Practice
Therapists on hand to help with panic attacks, stress and OCD alongside sports massage, physio and much more. Based near Cambridge Railway station.
www.thebeechwoodpractice.co.uk
Salus Wellness Complementary healthcare practitioners care for people of all ages, treating physical and psychological conditions. Near the Grafton Centre.
---
Clean Eat Treats
Local Katie Bavester was inspired to set up Clean Eat Treats after attending Cambridge Bootcamps and learning about nutrition. A better diet helped with debilitating ME symptoms, which had previously forced her to take nine months off work. Now a 'clean eating' advocate, Katie bakes healthy treats to satisfy her cravings for cake without letting her halo slip!
She is also very encouraging about the benefits of making small changes: "Decide on one thing you're going to cut out from your diet, achieve that and then move on to the next thing. Changes in how you look and feel might come more slowly but our new year resolutions often fail when we change too much at once. Start by giving up fizzy drinks or tweaking your breakfast to include protein."
Clean Eat Treats trades at Impington Farmer's Fayre (third Saturday of the month at Impington Village College 9am-12pm) and Katie also bakes to order.