In celebration of Wysing Arts Centre's 30th anniversary, Ruthie Collins considers the legacy of this boundary-pushing artistic hub and looks to what the future holds
"Wysing today has been 30 years in the making, but it's also a chance to think about the future," enthuses Jo Marsh, chair of Wysing Arts Centre. She is radiating positivity about the 30-year celebrations, which started in February this year. Founded 30 years ago as what Jo describes as an "inspirational workplace for artists" in the tranquil village of Bourn just outside Cambridge, it's a 'cultural campus' set amid 11 acres. It boasts sculptures, studios, a Grade II-listed farmhouse, a music recording studio, a gallery and a critically acclaimed public programme.
The last 30 years have seen Wysing really develop and come into its own in the UK as a flagship arts organisation – pioneering risk, experimentation and the exchange of ideas.
"That original mission remains today, it just gets activated in different ways," explains Jo. "Two of the four original founders of Wysing Arts Centre are still on our board and are very much the heart and soul of the organisation. They are still there at the centre of what we do – along with the artists."
The anniversary is also a crucial chance to look at the highlights of the organisation's 30 years. "We are taking a leadership role in terms of diversity and inclusion – a lot of arts organisations can struggle with this. But Wysing has forged ahead with how to programme artists from different ethnicities and genders – marginalised voices," continues Jo.
You can see this reflected throughout the centre's programming, team and operations. Wysing's annual music festival is no exception, navigating that interdisciplinary line where art and music meet. Feted last year as one of the UK's 'most valuable' music festivals by The Guardian, it's programmed a fiercely diverse range of international art – with help from the likes of guest curator Camae Ayewa, aka Moor Mother. In 2014, it championed female talent, making women the primary focus of the festival.
---
"As space for artists to work becomes increasingly hard to find,
Wysing's offer only becomes more crucial, 30 years on"
---
Wysing's celebrations kick off with The View From Behind The Futuristic Rose Trellis, an immersive multimedia opera by Ravioli Me Away – a trio with a distinct, subversive edge. The production is on tour before a second performance of the opera at Wysing on 30 March – which is unfortunately already sold out – but you can see the associated exhibition up until 14 April.
Over the summer, an expanded alumni exhibition is being planned across the whole site, which is going to bring back some of the amazing artists Wysing Arts Centre has worked with over the years. "It's incredible when you look at the alumni, but we aren't here to make claim to that, we celebrate how they go into the world," Jo adds.
An artist archivist residency is also being planned with Helen Cammock, a winner of the Max Mara Prize for Women, plus a residency with curator Taylor Le Melle which will present a series of symposia in May focused on revisiting questions posed by Wysing around urgent issues facing society from their 25th year.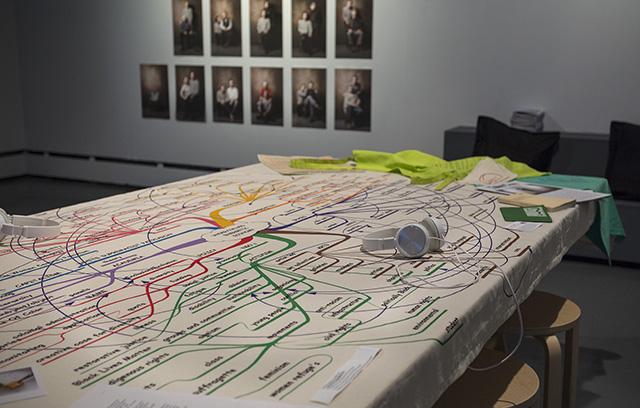 "The things that concern us are not just in our own country – they are issues that also have a far-reaching impact. We were born out of a turbulent era; it shapes us. We aren't in a vacuum and I'm proud of how Wysing has become a place of refuge for artists," Jo explains.
Wysing Arts Centre was the first arts organisation to offer a Safe Haven residency as part of the ARTISTS at RISK (AR) network, offering refuge for artists being persecuted in their own countries. "Unless you take steps, we won't have a diverse artworld," Jo adds.
Instrumental to implementing the vision of Wysing Arts Centre has been director of 13 years, Donna Lynas – an inspiration to many. "She has been absolutely pioneering this work. Donna has always been clear Wysing is an organisation that values difference." Jo continues: "I think, in a world that seems to increasingly fear difference, the work we do at Wysing is even more relevant and vital than ever."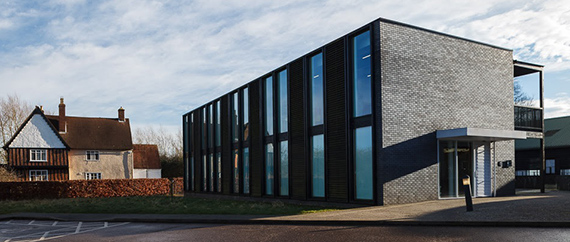 As an Arts Council England National Portfolio Organisation, Wysing Arts Centre is also part of Plus Tate and chair of the East Contemporary Visual Arts Network (ECVAN), whose pioneering project, New Geographies, invited the public to nominate often overlooked locations across the east of England for site-specific public art commissions. "It's clear it's acting outside the commercial gallery system. It's not about commercial intent, product – it's about production. It has influence on artists at a key time in their careers," says Jo.
As space for artists to work becomes increasingly hard to find, Wysing's offer only becomes more crucial, thirty years on. With plans to launch a new patrons scheme, Producers Circle, to help support the centre, there's scope for people to help ensure its work continues to grow, too. Much deserved – as Jo says, "it's an incredible place."