Britain's oldest university playhouse, the ADC has been producing top-tier student theatre since 1855.
With a programme that spans heavyweight drama to light-hearted comedy, the theatre's output is prolific: during the 2021-2022 term alone, together with sister venue Corpus Playroom, it staged 186 productions, totalling an impressive 746 performances in 12 months.
Behind the scenes at this hive of artistic activity, overseeing the programming and making sure everything runs like clockwork both on- and off-stage, is theatre manager Luke Dell, who once trod the boards himself at the ADC. "We give students a creative outlet to experiment and explore – a chance to learn how to do theatre in a professional setting," he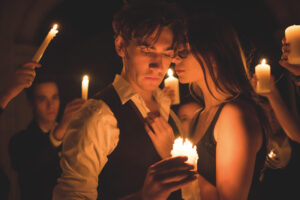 summarises. "It's a pretty fantastic resource, not just for Cambridge University, but also Anglia Ruskin University students and the community. Non-student productions actually take up about 50% of our yearly programming."
Each year, hundreds of students pitch their ideas for productions, with Luke and a panel of students from different society committees deciding who makes the cut in a highly competitive process. "We get to put together a season based on ideas students pitch to us. It's really lovely to see the enthusiasm for creating theatre," he says. "It's an intense process and very tiring, but in a really good way! The fact that programming is overseen by students is what makes the ADC special."
Aspiring non-student thespians hoping to get involved can check out the websites of community groups who regularly put on shows at the theatre – such as Bawds and Cambridge Theatre Company – for opportunities to audition. "You don't need to have performed before," Luke stresses. "We've had people who've done it professionally, and people who have never set foot on a stage before. There's a real range of age and experience."
On the technical theatre side, Luke suggests looking to The Penguin Club, which offers roles in stage management, lighting design, technical direction, set design and construction, sound mixing and other behind-the-scenes work. 
The theatre's commitment to supporting new talent has had a huge impact on the careers of many show-makers – offering a springboard to stardom for a lucky few. You don't have to look too hard to find examples of former ADC performers and writers going on to huge things on the West End and even in Hollywood, with Eddie Redmayne and Ian McKellen just two household names to have cut their teeth there.
One particularly impressive claim to fame is the musical Six – now a globally touring sensation – which began its life at the ADC, created by the Cambridge University Musical Society back in 2017. "To see our alumni do fantastic, professional work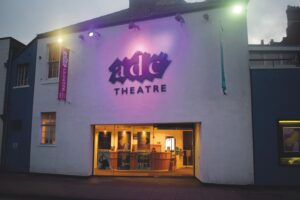 and make a show such a success is what everyone hopes for when pitching their writing. If something is good enough, it will get found – we just provide the platform, resources and people to make it happen. It's very rewarding.
The pandemic created huge challenges for the ADC, but it also led to a spurt of innovation. The theatre laid on a popular programme of radio plays and online productions, as well as acquiring the capability for streaming shows, once live performance was permitted again. But financially, it was a tough blow. "We're fortunate to have received funds from the Arts Council, but our position has been precarious since the pandemic," explains Luke. "We are building back now, and we're seeing our audiences returning, which is very promising.
"Our biggest problem has actually been the skills shortage it has created," he continues. "Students rotate every three years, and we have had a period where they couldn't do theatre in the same way; suddenly our most experienced have only done a couple of shows – whereas in the past, they would have done two or three a term, building up experience. One of the hardest things since coming back from Covid-19 was building up knowledge, resilience and community again."
Things are definitely looking up, though; Luke describes last term's offerings as its most artistically successful in memory, and he is full of enthusiasm for the upcoming programme. In particular, he recommends Shakespeare Shorts – family-friendly, accessible adaptations of the Bard's work –and Mr Burns: A Post-Electric Play; a black comedy set in a dystopian future, complete with live music and opera.
As for the future? "I hope we're able to keep doing exactly what we're doing, in a financially sustainable way, while providing creative flexibility," concludes Luke. "I want ADC to continue to allow opportunities for artistic experimentation. Come along, support the theatre and see things you wouldn't normally see – take a chance and you'll be pleasantly surprised!"