As the English Summer time descends upon us, so has the newly renovated garden courtyard at The Orator.
Set in the heart of Cambridge and offering an exciting outdoor space for locals, tourists and students to meet for a bite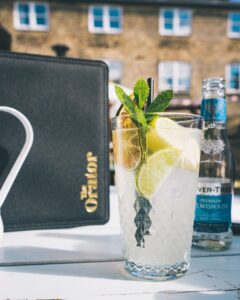 to eat, a freshly made cocktail or to enjoy a glass of fizz in the sun – surrounded by the history and heritage of the Cambridge Union.
Whether you are looking for a working lunch or after hours drinks following a day of exploring the great City of Cambridge; the garden at The Orator provides the perfect place to wine and dine in the sun.
The garden is now officially open for summer, as of June 2023, where visitors will be welcome to try the new, vibrant summer menu and wide range of refreshing drinks in the stunningly ornate garden space. The garden will be open daily from 11am, with seating available on a first come first served basis for more than 100 people. There is plenty of room to indulge in the sanctuary of greenery, surrounded by one of the most historic venues in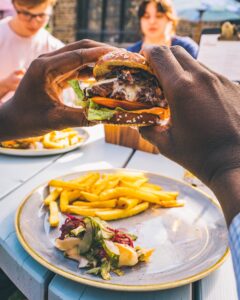 Cambridge.
"We are incredibly excited to see the garden transformation come to life, where we have a unique and beautifully serene outdoor space, right in the heart of the city." Joe Burman, general manager at the Cambridge Union Society.
The Orator is part of the The Cambridge Union, the oldest debating society in the world. Previously a student only members club, its doors opened to the general public back in 2019. Over the years The Union has hosted some of the greatest figures in the world, such as Robert DeNiro, Ronald Reagan and Nancy Pelosi and now you too can be part of it.
To find out more about The Orator and the newly renovated garden visit cus.org/the-orator