Prepare to be dazzled and delighted at this incandescent arts event
See your city in a whole new light this month as the innovative e-Luminate returns from 10 to 15 February. Now in its fifth year, this dazzling arts festival transforms Cambridge's most iconic landmarks, buildings and public spaces with colourful light installations, creating a captivating and unique winter spectacle for the whole family to enjoy.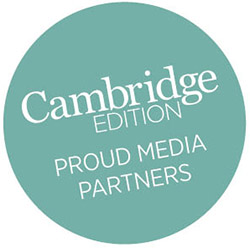 This year's theme, Play, has been chosen to showcase the festival's interactive, fun and playful nature, inspiring a programme of imaginative installations and activities. "I am particularly excited about the theme of Play of Light as it allows us to shine a light on to two very important aspects of Cambridge which we had not yet fully engaged with in previous editions: gaming and sports," says festival director Alessandra Caggiano. "Be prepared to have some serious fun at this year's e-Luminate Cambridge Festival!"
Alessandra has been working with writer, curator and researcher Pat Kane, author of The Play Ethic and founder of FutureFest, as well as local and international artists. The combination of their experience promises to make this year's e-Luminate Festival particularly creative and stimulating.
Running across six nights, e-Luminate will use Cambridge's stunning architecture and urban landscape to create a magical and memorable experience, much of which is free to explore. To celebrate the big switch on, there will be a night market on 10 February, featuring local artists and crafts, live entertainment and food stalls.
On the same night, over at the Corn Exchange, check out Dark & Light, a special opening event running from 8pm. Featuring music from Dark Room, jazz pianist Andrea Manzoni and groundbreaking local singing collective We Are Sound, plus stunning choreography from New York dancer Giorgia Bova, the organisers are promising a spine-tingling "multi-sensory journey through darkness to the light".
---
"An evening which experiments with whether or not lighting influences our perception of wine"
---
On the 12th, get creative at a hologram and light painting workshop at the Guildhall. Combining physics, art and chemistry, this workshop will show you how to turn an object into a one-of-a-kind laser-produced hologram, as well as giving an introduction to the art of light painting with your camera.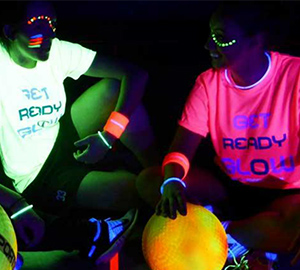 On the 13th, and running at both the Corn Exchange and the Guildhall, is Play of Light, a day filled with sessions exploring creativity, games, innovation, play – and light! The day's line-up includes a session with Microsoft's Helene Steiner on the boundary between technology and nature, and Cambridge's first eSports day – an idea which takes its cue from similar events in Asia and the USA – in which crowds enjoy watching computer games players compete against each other on platforms old and new. In the afternoon, there's biology, art, education and literature, whilst the evening features a top line-up of speakers including author Nick Hornby and comedian/science boff Robin Ince.
Finally, on 15 February, pop along to the Olive Grove for a rather special wine tasting. Hosted by Edition columnist and co-owner of drinks shop Thirsty, Matthew Boucher, this event will offer an evening of delicious discovery which experiments with whether or not lighting conditions influence our perception of wine. As well as some top Greek wines, there will be food on offer from Olive Grove's tasty menu. Sessions at 6pm and 8pm.
For more information and the full e-Luminate programme, visit www.eluminatecambridge.co.uk