The must-see events around Cambridge this January
Comedy Hits
Banish the winter blues with some heart-warming hilarity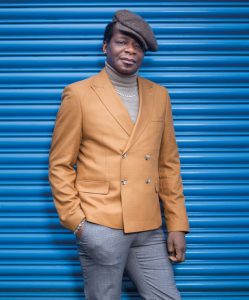 Picture this: it's a freezing-cold January evening, the decorations have been taken down for another year, the living room feels bare, your Christmas credit-card bills have come in, and the days seem to be shorter than ever. A recipe for the winter blues if ever there was one, but luckily for you we have the perfect antidote – an evening spent in the company of some of the UK's best comedians! This month, the Corn Exchange will hand the mic to some industry giants. On 19 January, Jason Manford is back with Like Me, guaranteeing to please with cheeky wit and spot-on observational humour, while on 28 January, Katherine Ryan takes to the stage with her new live show, Missus, where she'll deliver her hilarious, and sometimes savage, take on life and love. If you're a fan of singalongs and uncanny celebrity impersonations, A Night of Songs & Laughter with Rob Brydon and his fabulous eight-piece band on 25 January could be just what the doctor ordered, or over at the Junction, Stephen K Amos offers his pithy perspective on 21st-century life in Before and Laughter on 19 January. Picking up the comedy baton on 20 January is Arabella Weir, with her show Does My Mum Loom Big in This?, while Lucy Porter rounds off a rip-roaring week of jokes with a three-finger salute to everything the Brownies couldn't teach her in Be Prepared, on 21 January. Finally, Ahir Shah brings Dress – a show full of philosophical musings and candid humour –to the venue on 29 January. 
Coming up at the Arts Theatre
From 19 to 22 January, Cambridge Arts Theatre welcomes Priscilla Queen of the Desert – a music-filled romp through the Australian outback starring drag queens Mitzi Mitosis and Felicia, and their trans friend Bernadette. The trio head off on the road trip of a lifetime, taking to the stage, making new friends – and encountering prejudice towards LGBTQ+ communities. A tale of friendship and resilience that celebrates queer identities and challenges intolerant attitudes, this exuberant production brims with dazzling costumes, flawless choreography and big tunes. With adult themes and language, it is better suited to audiences aged 14 and above. Tickets are £20-£35.
From 26 to 29 January, don't miss your chance to see the rising stars of Cambridge University's performing talent in The Marlowe Society's adaptation of A Midsummer Night's Dream. A mischievous comedy underpinned by a dark tale of love triangles and mistaken identity, this classic Shakespearean epic weaves its way seamlessly from one absurdity to another. Jokes come thick and fast, and characters leave a lasting impression. Tickets start at £20. 
You can also catch award-winning actor Adam Woodyatt (Eastenders) in the stage adaptation of Peter James' Looking Good Dead. This thriller proves that no good deed goes unpunished, when the discovery of an abandoned USB stick leads to a chain of unfortunate events. Detective Superintendent Roy Grace must come to the rescue, but will he keep his own demons at bay? Tickets £25-£45.
This month at the ADC
From 6-15 January, strap yourself in for a night of musical theatre with Kipps – The New Half a Sixpence Musical. Based on the 1905 novel Kipps by HG Wells, this classic show has been doing the rounds since the 60s. It was revived on the West End in 2016, with a new score by Stiles and Drewe. 
"The show is about an orphan boy born with nothing, who comes into a small fortune," explains Claire Lucas, who plays the role of Aunt Bertha. "It follows his journey, as he figures out if money actually does equal happiness. In a world which has recently gone so wrong, this is a feel-good musical to remind the audience that happiness is found in the simplest of places!" Tickets start at £11. 
Watch out for our top recommendations for art exhibitions coming up in January! Keep in the loop by signing up to our newsletter here.