Ease the lockdown boredom with these Cambridge-made podcasts
In My Mind's Eye
What do you see when you picture The Fitzwilliam Museum? That's the question at the heart of In My Mind's Eye, a podcast by the Fitz that launched during the first lockdown. With the help of guests such as author Ali Smith and artist Issam Kourbaj, the podcast explores how works of art continue to exist in our memories and imaginations – even when we cannot see them in person.
These rememberings take the listener from the Scottish Highlands to Pakistan, shining a spotlight on everything from soap production in Aleppo to how a 19th-century drawing is now seen in the context of the Black Lives Matter movement. In Ali Smith's episode, which is the first in the series, the acclaimed writer takes you on a dreamlike journey through the Fitzwilliam's galleries, pausing at paintings she has known since she first visited the museum as a postgrad in 1985. In episode four, meanwhile, poet and novelist Jackie Kay shares her discovery of Fanny Eaton, the Jamaican-born artist's model for the Pre-Raphaelite Brotherhood who features in Simeon Solomon's painting The Mother of Moses.
The illuminating series is produced and presented by Carmen Pryce, and you can dive straight in via The Fitzwilliam Museum's website.
fitzmuseum.cam.ac.uk
CLF Player
When the pandemic hit, Cambridge Literary Festival had to move fast to adapt to the brave new world – and from a virtual book club to a fully-online festival, the team has proved fleet of foot in creating fantastic content for us to enjoy at home. Part of the pandemic output was a podcast series, available to listen to via the CLF website and hosted by festival patron and regular chair Alex Clark. These cosy chats are a must for book lovers, featuring writers such Hadley Freeman and former Vogue editor Alexandra Shulman. There's only six episodes, but there's more content available via the CFL Player, which hosts hundreds of archived audio and video recordings from the Literary Festival and its sister event, Wimpole History Festival. From André Aciman to Elif Shafak, Tom Kerridge to Colm Tóibín – there's plenty to stimulate your mind, heart and soul, and you can enjoy unlimited access with a £10 annual subscription fee.
For a more interactive experience, check out the CLF Book Club: up for Feb, local author Jill Dawson discusses her book The Crime Writer, with audience members invited to read the book ahead of the event. You can join in with questions on Wednesday 17 February at 7pm, tickets £5.
cambridgeliteraryfestival.com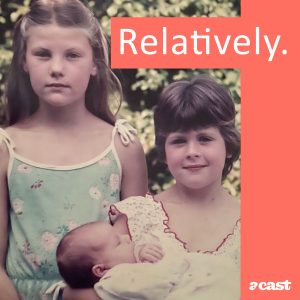 Relatively
Explore the unique relationships between siblings with recently launched podcast Relatively, which delves into the family lives of figures including Jess Phillips MP and Davina de Campo. Sometimes sad and often funny, the episodes give listeners an acutely personal glimpse into the guests' upbringing: embarrassing memories, in-jokes, rivalries, silly nicknames and all.
Host Catherine Carr isn't afraid to ask the tricky questions, interviewing guests both together and separately to discover the connections between them as adults, as well as what it was (really) like growing up together. The first series features historian Dan Snow and his little sister Beck, as well as actor and musician Johnny Flynn and his sister Lillie, while future episodes will see presenter Nicky Campbell talking about his adoption, and author Marian Keyes discussing sibling relationships in her bestselling books.
Later in 2021, the podcast will take a sciencey turn, looking at academic research into the importance of siblings and how these relationships shape us as individuals, as well as how dynamics with our brothers and sisters provide a training ground for all our other relationships.
relativelypodcast.com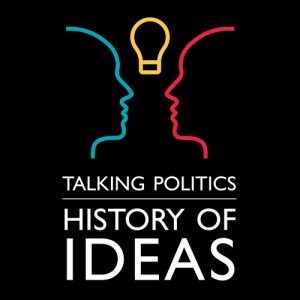 History of Ideas
Get your grey matter working with a listen to History Of Ideas, the new podcast series from the phenomenally clever bunch behind Talking Politics. Hosted by Cambridge University professor David Runciman, the series aims to help listeners make sense of what's happening in the world by exploring seminal ideas and the people who had them. Whether learning about Mary Wollstonecraft's protofeminism or Hobbes' Leviathan, you're in the safest of hands with Runciman, who gently guides listeners through dense thickets of political theory. The series has enjoyed huge audiences so far, with more than a million downloads to date, and there are 12 fresh episodes dropping this month to get you through lockdown.
talkingpoliticspodcast.com/history-of-ideas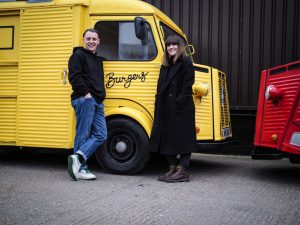 Burger Bants
"What's the best burger you've ever eaten?" host Charley McKie-Reithoff asks her guests, leading Cambridge chefs such as Daniel Clifford and Rosie Sykes on a light-hearted, food-filled trip down memory lane. Burgers aren't the only topic served – though they do feature heavily, which makes sense given that Charley co-owns burger emporium Steak & Honour – but food is at the heart of the episodes, which are bursting with recommendations and anecdotes. Stream the launch episode to hear Charley and Cambridge Edition editor Nicola having a chinwag about the city's food scene and the origins of S&H.
steakandhonour.co.uk