Credits: production shots by ASH Photography, Heidi Hall taken by Paul Hackett
Nicola Foley meets Heidi Hall, Cambridgeshire resident and director of Ballet Central, which brings its latest production to the city this month
The touring company of the Central School of Ballet, Ballet Central was founded in 1984 to give students experience of being on the road in a real-life production. After delighting audiences with The Nutcracker in December, the company is back at Cambridge's ADC Theatre this April with its latest show: a dazzling showcase of emerging dance talent choreographed by some of the top names in the industry. An evening of thrilling theatricality, technical mastery and lavish costumes, the repertoire features Christopher Marney's Carousel Dances and a unique version of The Dying Swan solo created by Calvin Richardson.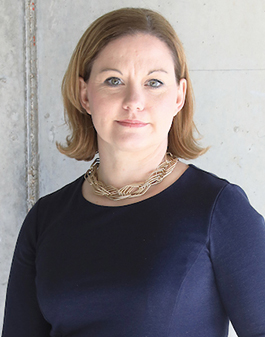 "The production is a fantastic mixture of things," enthuses director and Cambridgeshire resident Heidi Hall (right). "There's something in it for everyone. There's classical ballet, there's contemporary work and there's also a narrative piece. At a venue like the ADC, which is so small and intimate, it's wonderful to be able to see these dancers up close, on the cusp of their professional careers. It's really exciting."
If anybody understands the thrill of performance – for both audiences and dancers – it's Heidi, whose professional credits include a stint as Meg Giry in The Phantom of the Opera on the West End. Before embarking on a successful career in dance, she herself was a student at Central School of Ballet, where she studied under inspirational founder Christopher Gable. "I have such fantastic memories of my time there, and it's the tour that really stands out," she smiles. "That first taste of what it's really going to be like. You can teach your students so much in a studio or classroom, but actually doing it… you learn much more."
The annual tour – a large-scale production which this year visits 20 venues across the UK before heading to Japan – is a unique aspect of a Central School of Ballet education, serving to upskill students so that when their dancing careers come to an end (typically in their mid-30s), they have the knowledge and experience to pursue careers in other aspects of the arts.

"The students learn about stage management, lighting, music, costume design and front of house. The idea is they have an understanding of what it takes to put on a performance," Heidi explains. "It means they also have an appreciation for everybody that works in theatre, so Central is sending really well-rounded human beings into the industry who have transferable skills for the future."
---
"We will be able to share our facilities with the community
and hopefully make dance and the arts more accessible"
---
Heidi credits this holistic approach with enabling her transition from performing into her current role as Central's director, a post that combines arts management, fundraising and development. Her biggest achievement since taking the reins in 2016 has been spearheading a huge, £9 million fundraising project to allow the school to realise a long-held goal of moving to a new home in the South Bank arts community. Her determined efforts, which saw her recognised in the Third Sector Awards last year, have resulted in work commencing on this dynamic new hub, which will offer training for Central students, as well as general dance classes.
With seven studios, a fully equipped theatre, study and resource centres and a state-of-the-art health suite, the new venue will give Central some of the most impressive dance training facilities in the country. Far from parachuting into the area and creating a closed shop, Heidi and her team are committed to opening up this impressive centre to the community as a whole, encouraging people from all walks of life get involved with ballet and, hopefully, inspiring a new and diverse generation of dancers.
It continues the ongoing work of Central to address the issue of diversity in the world of ballet, which includes offering free dance classes for school children in Southwark – home to one of the highest rates of child poverty in the country. The results for the participating children have been far-reaching, as Heidi explains: "The first cohort of those students have now gone to senior school and the headmistress has reported better focus, better concentration and better self-esteem – especially among the girls. We hope that moving into our new building will be an enabler to do more of this kind of thing. We will be able to share our facilities with the community and hopefully make dance and the arts more accessible for those who might not ordinarily choose this as a career."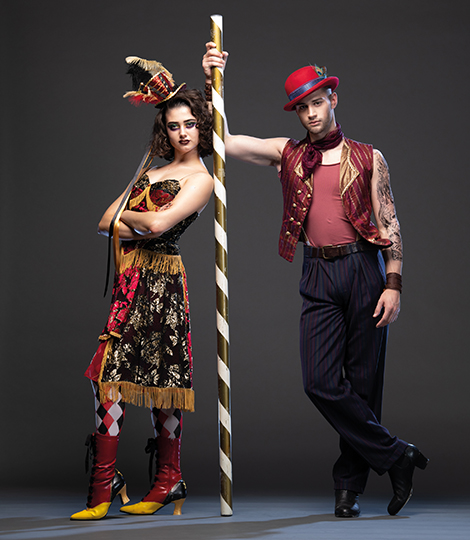 It's only through providing access from an early age, thinks Heidi, that ballet can hope to become truly inclusive. "I work closely with some of the top dance companies in the country – I know they are all passionate about changing the face of what dance looks like, but they can only do that if the schools are doing that," she stresses. "We're committed to changing the face of what the dance world looks like by creating opportunities."
"I think dance, drama and singing are great levellers", she says. "It instils a sense of discipline, but also enjoyment and opportunity. A lot of the students at Ballet Central are from low-income families; they're taken purely on their talent. Nobody is ever turned away for financial reasons. We hope that by working in the community we can make that degree even more accessible."
Heidi now divides her time between the school in Clerkenwell, the new South Bank premises and touring with Ballet Central, but has chosen to keep her base here in Cambridgeshire. "I absolutely love it here!" she laughs. "It's a big commute, but it's worth it. The job is very full-on, but I get a bit of distance from it by living in Gamlingay. For a long time, my son was a chorister at King's College. I used to go and watch Evensong, because for 45 minutes I'd have my phone switched off!"
See Ballet Central in action this month on 22 and 23 April at the ADC Theatre.