Another look at why Cambridge is the place to be for events and conferences
When it comes to conference organisation, the sky is the limit. One US venue is so cutting edge (think top Japanese ceramic blade) that it offers a way of keeping the heavens in their place. In addition to soundproofed dividing walls and individual area temperature controls, each window has a smart covering that changes position to protect delegates from the sun as it shifts from east to west.
So technologically savvy are venues today (Everest heights of sophistication are regularly attained) that it's only a matter of time before the audiovisual equipment will be able to create convincing holograms to deliver the keynote speech.
Jaw-dropping it may be, but talk to event organisers in our area and they'll stress that there's more to a successful conference than a multitude of new gizmos, however shiny.
What organisers and attendees really, really want, they say, is a winning combination that's all about basics as well as spaces.
High-tech gadgetry is a wonderful thing, agrees Andrew Bell, manager at the Granta Centre, but when you're feeling a tad nervous about your presentation, the only thing that matters is that nothing goes wrong.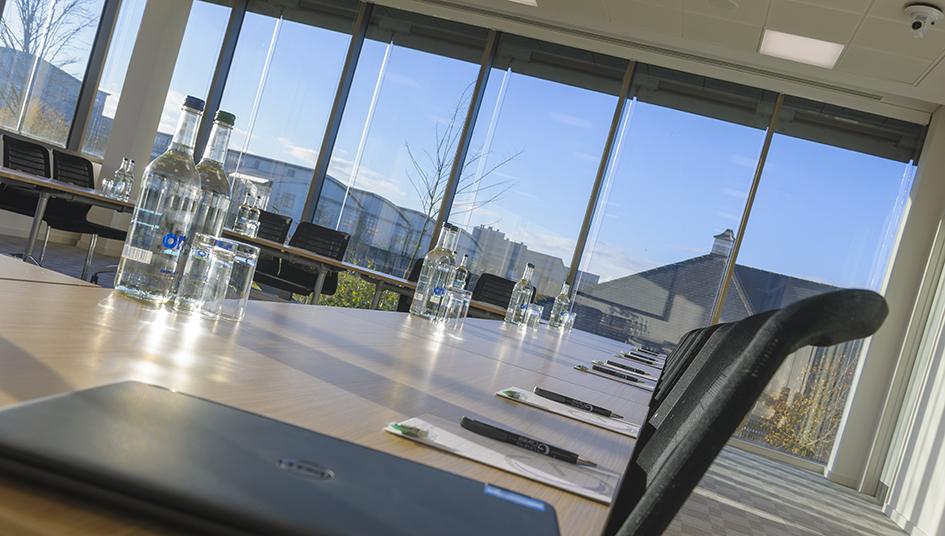 He says, "People arrive with their laptop and just want it to plug it in and get to work." If the main speaker's laptop packs up ten minutes from delivering the keynote speech to their industry-leading movers and shakers (and it happens more often than you'd imagine), they need the reassurance of having somebody instantly on hand to sort them out.
So while the Granta Centre may have a deserved reputation as a truly stunning venue, equipped to the nines with vast projectors and every possible type of screen and connectedness going, its biggest secret weapon is what Andrew Bell calls the 'cupboard of goodies'.
Inside are the building blocks that turn an event into a smooth and successful one. The key isn't lecterns that project inspirational quotes directly into the minds of delegates but something less exciting-sounding yet vital: every type of connector going, plus a fleet of spare laptops and, close by, expert IT support to get them hooked up.
To date, there's been no problem – however last minute – that the magic cupboard can't solve – though it can be a close call. "We're blessed because we're part of a larger company, with access to troubleshooters who have a wealth of experience," says Andrew Bell.
The bottom line is that while venues may look whizzier and more lavish than ever before, the format and requirements of most conferences have remained largely unchanged. Whatever the industry or occasion, people come up with presentations and deliver them to an engaged audience.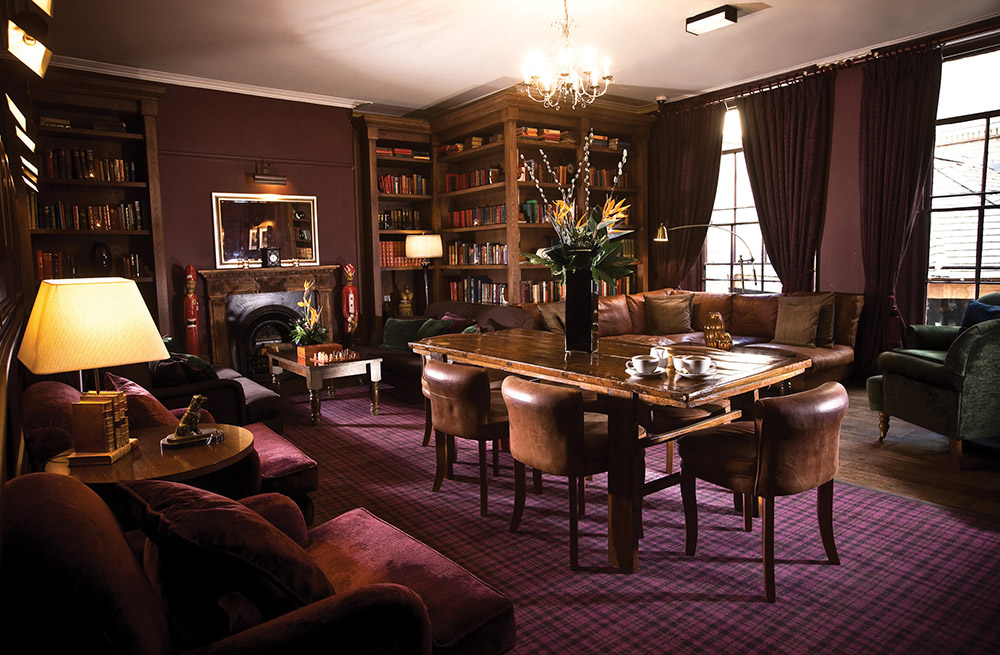 And from large pharmaceutical firms to major financial organisations, what everyone wants from their events is total reliability, reassurance and a rescue plan if there's a glitch.
Fortunately, our area is stuffed full of venues that manage the trade-off between high-tech wizardry and the little touches to make everyone feel special. The spectacular Hotel du Vin, for example, provides personalised signage that ensures delegates attending events know exactly where they're supposed to be.
And when it comes to getting the best out of an event, gurus in our area stress the importance of sharing your objectives with the venue. The better they understand what organisers want, the more successful it's likely to be.
Take catering, for example. Choosing between a sit-down meal, buffet or canapés isn't just a matter of taste, budget, or a preference for finger food. What delegates eat can make a tangible difference to the success of the event. Again, it can be down to the details – like the home-baked snacks offered at the Hotel du Vin that change with each refreshment break.
For some events, a conventional central buffet or sit-down meal can work brilliantly. For others, where non-stop networking is key, food on the move can be a far better solution. The Granta Centre, for example, offers bowl food, circulating dishes that provide a more substantial alternative to canapés and positively encourage people to chat.
And that combination of high tech and homeliness is a familiar blend elsewhere, too. As not every venue offers accommodation, our area is seeing an increase in the numbers of serviced apartments that provide a home from home for delegates.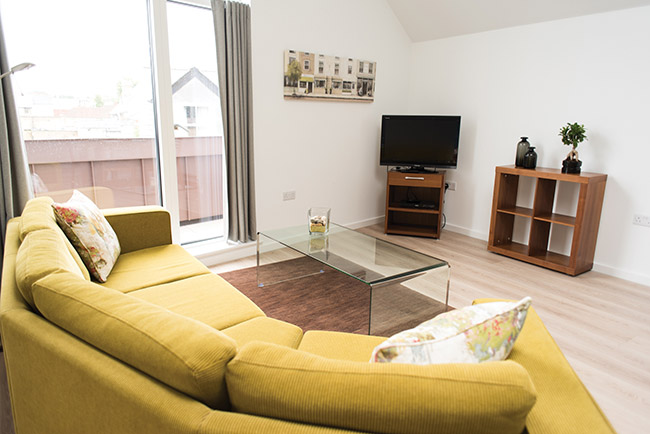 The key components include a range of appliances and (very often) a welcome pack with key ingredients such as pasta, tea and coffee that ensure late arrivals aren't having to cope with jet lag and late night shopping. At Your Space Apartments, which offers 80 apartments in our area, the focus is all about helping guests feel welcomed and looked after, from an app that lets them explore the area to a friendly meet-and-greet service that even extends into the small hours if flights are delayed. "All our apartments are slightly different and we like to show people how everything works," says Nicola Stanbridge, reservations assistant.
It's that combination of independence with the reassurance of friendly backup when you need it that is putting self-catering accommodation on the map, agrees Cathy Harper, who runs Clopton Courtyard with her husband Duncan Timms. Its barn-style apartments are personalised in different ways – you can request a four-poster bed, for example – but the must-haves are there in force, from superfast Wi-Fi to a round-the-clock on-call service. There's also a strong environment-friendly emphasis, with underfloor heating and a biomass boiler fuelled by wood pellets.
So whether you're in search of accommodation or a full-scale conference, the message from companies in our area is clear. Do your research, explain what you're looking for and you can't go wrong. After all, says Andrew Bell, while the technology may have changed, the reason people get together hasn't. "It's about having everyone in the same place at the same time and ensuring they have an opportunity to have a good old chinwag." Get that right and everything else will fall into place.
Hotel du Vin
Some venues, of course, start off with unfair advantages – or lots of them, in the case of the spectacular Hotel du Vin. Even if you didn't know that it was originally part of the university itself, the delightful original features would soon give the game away. From Ruinart, largest of the conference rooms, complete with a bespoke mural that covers an entire wall, to the Common Room with its scenic outlook over Trumpington Street and, next to it, the Library, a smaller but stunning meeting room, Hotel du Vin brims with character. That said, there's no shortage of up-to-date equipment, from screens and projectors to conference phones.
The Granta Centre
For a venue capable of offering literal blue-sky thinking, look no further than The Granta Centre. So high are the ceilings, so light and airy is the space that it's as close as you can get to enjoying the great outdoors while still being within four walls – when the sun shines, all you see is blue sky. Yet the venue pulls off a difficult balancing act, ensuring that the surroundings don't encroach on the events. That's down to carefully planned decoration and equipment, such as ceiling-mounted projectors, which are effective yet unobtrusive. And that means that it's the people – and the events – that make the rooms come alive.
Your Space Apratments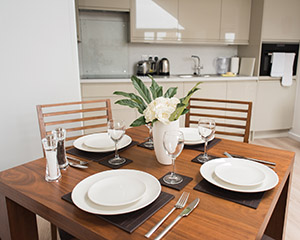 Providing 80 apartments in ten central locations in our city, Your Space Apartments are an increasingly popular option for anyone in search of high-quality, self-catering accommodation. Creating a comfortable, stylish home from home for those in the city for business or leisure, they're a great option if you're looking for somewhere to put delegates.
They're big on personal touches, ensuring that whatever time you check in, you'll be shown the ropes so you know how to get the most out of your stay. Even the website is big on the details that really matter – you can see at a glance which apartments are accessible for wheelchair users, for example. No wonder the awards are coming thick and fast, including one for a member of staff for outstanding service.

WYNG Gardens, Trinity Hall
WYNG Gardens, Trinity Hall's brand-new conference and events venue, carries off a challenging brief with aplomb, with an ultra modern yet sensitive design that also manages to be a perfect fit for its historic setting in the heart of the city. Ideal for residential conferences, board meetings, workshops and presentations, WYNG Gardens offers a range of stunning spaces for up to 100 delegates. Inside, there's a spacious ground-floor area that's ideal for exhibitions, displays or break-out sessions.
Outside, there's the large walled garden area that will gradually mature to offer a green oasis, ideal for buffets and receptions or just a space to relax in. Guests can also enjoy exploring the heritage of the historic rooms and riverside grounds of Trinity Hall, one of the oldest of the Cambridge colleges. Guests can then retire to the 21st century comforts of WYNG Gardens'
en-suite double bedrooms, equipped with everything from free high-speed Internet connections and Wi-Fi to smaller, but no less thoughtful touches, such as a fair trade hospitality tray.
www.trinhall.cam.ac.uk/conferences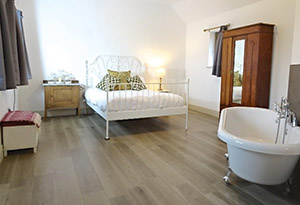 Clopton Courtyard

Accommodation doesn't get much more individual than the stunning self-catering barns that make up Clopton Courtyard, a family business run by Cathy Harper and husband Duncan Timms.
There are four barns, each inspired by one of Cathy and Duncan's sisters as well as a studio named after Cathy and Duncan's daughter, Matilda. 'Lily' is full of soft, feminine touches, for example, while 'Alice' rocks a Shoreditch industrial vibe.
All offer something distinctive and different, whether it's a four-poster bed or a wet room, while providing the facilities you'd expect, from superfast Wi-Fi to a well-equipped kitchen and bathroom. And while guests have complete privacy, the courtyard layout creates an instant and reassuring sense of community.