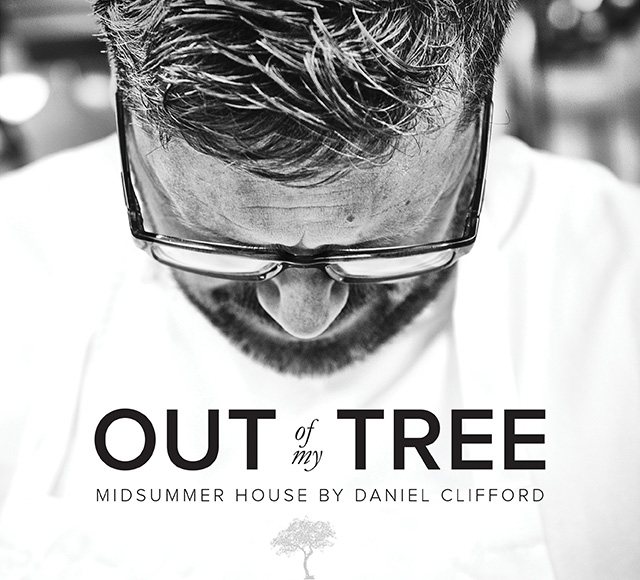 Add to your culinary library with one of these recent releases
Out of My

Tree,

Daniel Clifford
This summer saw the release of Out of My Tree by Daniel Clifford, two-starred Michelin chef at Cambridge restaurant Midsummer House. Part cook book, part autobiography, it documents with searing honesty his experience of the industry and his own life story, spliced with recipes for some of his most exquisite dishes.
Dubbed "the new White Heat" for its similarities to the seminal book by Marco Pierre White (who Clifford worked with), fellow chefs have been heaping praise on Out Of My Tree, with Michel Roux Jr calling it "stunning" and Tom Kerridge describing it as a "heart opening insight into the greatest industry on earth". (£45, hardback, Meze Publishing).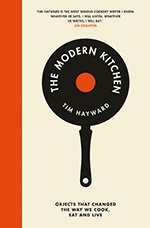 The Modern Kitchen,
Tim Hayward
Best known locally as the saviour of beloved Cambridge institution Fitzbillies, Tim Hayward offers a fascinating foray into the history of cookery gadgets in The Modern Kitchen. Featuring 70 carefully selected pieces of kitchenware, it explores the social context, aesthetics and functionality of each, illustrated with beautiful graphic photography.
What shady role did the Swiss Käseunion play in the popularity of the fondue set? What connects the Daleks and the Bialetti coffee pot? Find out in this treasure trove of anecdotes that brims with history and humour (£20, Quadrille).
Cambridgeshire CookBook:
Second Helpings
Released this summer, the second edition of the Cambridgeshire Cookbook serves up a feast of recipes from local independents.
Beautifully designed, the pages burst with inspiration from restaurants, cafes, delis, pubs, farm shops, producers and suppliers, featuring dishes from all over the world.
From a traditional Algerian Couscous Royale at Mill Road's Al Casbah to a decadent Gianduja from Dulcedo Patisserie or a Tokyo Snapper cocktail from The Cambridge Distillery, there are recipes aplenty to try out, plus profiles, interviews and a directory – a real showcase of the region's vibrant food and drink scene (£14.95, Meze Publishing).