The Salisbury Arms
Daisy says: "First stop on our mac 'n' cheese crawl of Cambridge took us to the recently revamped Salisbury Arms (see above). Offered as a main meal, their 'pot' was a generous helping of rigatoni muddled in intensely creamy sauce, with a lava-like hot and bubbling top." Verdict: 8/10
Charlotte says: "Salisbury Arms' was magnificent: a properly-sized main course which was ideal for sharing between two normal people, or equally, exactly right if you'd had a terrible day at work and needed to physically clamber into a soothing bath of cheese and pasta.
"Served scaldingly hot from the pub's pizza oven, this mac had optional bacon – which I personally think has no place in a mac 'n' cheese (but then I'm a purist). It also beat the law of diminishing returns which normally hobbles a mac 'n' cheese experience: the nicely-cheesy sauce thickened somewhat as it cooled, which made the eating experience actually improve as you excavated downwards." Verdict: 8/10

CAU
Daisy says: "Thanks to a little live tweeting we'd been told of their truffled side dish. Arriving in an individual rustic dish, the sweet aroma of truffles came through instantly upon lifting the dish's lid. Breaking through the crumb topping revealed a light sauce that covered mini mac pieces." 6/10
Charlotte says: "CAU's effort is a side dish, embellished with truffle oil: we'd had a Twitter tip-off that this mac wasn't as truffley as it claimed to be, but when the waiter lifted the mini lid off the cast-iron dish, a whopping whack of delicious truffle scent rose above our table. Mini, soup-pasta style tubes and a well-judged sauce consistency, plus that excellent truffle fragrance, but the crumb topping could have been a little crispier. Nice presentation too." 7/10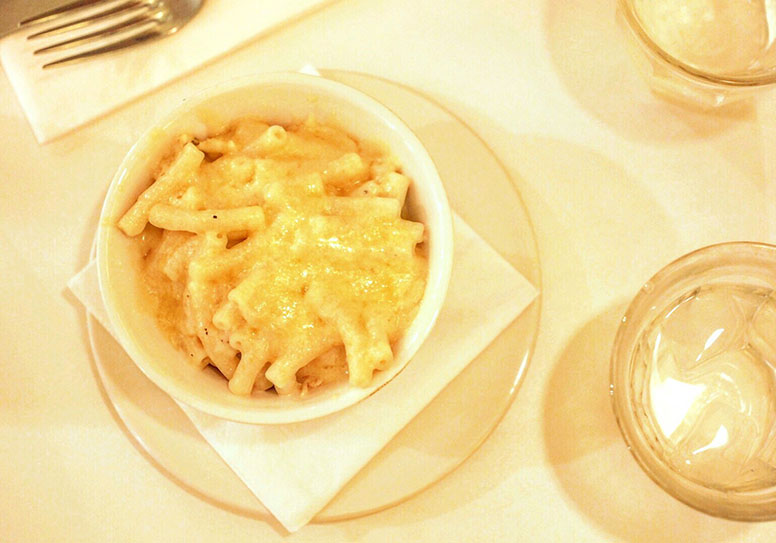 Byron Burger
Daisy says: "Tipped as being uber traditional and Americana-style, what ended up being the last mac of the night was from Byron Burger. Delivered with a no-fuss approach this side dish used classic macaroni pasta with a rich and tangy sauce, topped with melted cheese." 6/10
Charlotte says: "This Mac was again a side dish, but realistically sized for accompanying a massive burger (or washing down two previous mac 'n' cheeses if you're on a ridiculous food mission). Byron was my personal favourite: traditional long macaroni with a gooey, Cheddar-ish cheese topping and a sauce that expertly coated each tube of pasta. I'd have liked a little more colour on the top, but it didn't stop me tucking in.
"However, if you need scale, our current recommendation is to head to the Salisbury Arms. By this point, our keen tweeting had attracted the foodies of Cambridge, who were piping up with suggestions for other macs to add to our map. As each rolled in, we sank a little lower in our chairs and clutched our bellies. Three macs seemed to be the charm – but we're already excited about #ReturnoftheMac: our second attempt to find the best mac 'n' cheese in Cambridge…" 8.5/10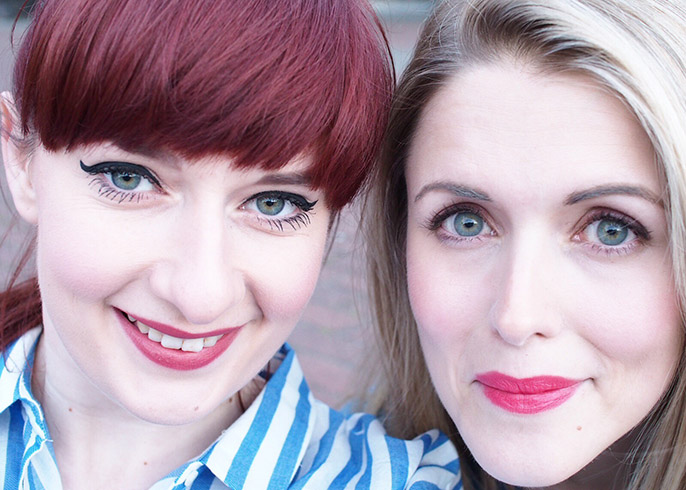 :: Stay tuned to the next issue for more on the cheesy exploits of these two hungry girls, who are already planning their second venture (#ReturnoftheMac). Got any suggestions? Join the discussion on Instagram and Twitter, tagging: #MacNCheeseCrawlCam via @cambsedition or tweet @daisyduked @photolotte