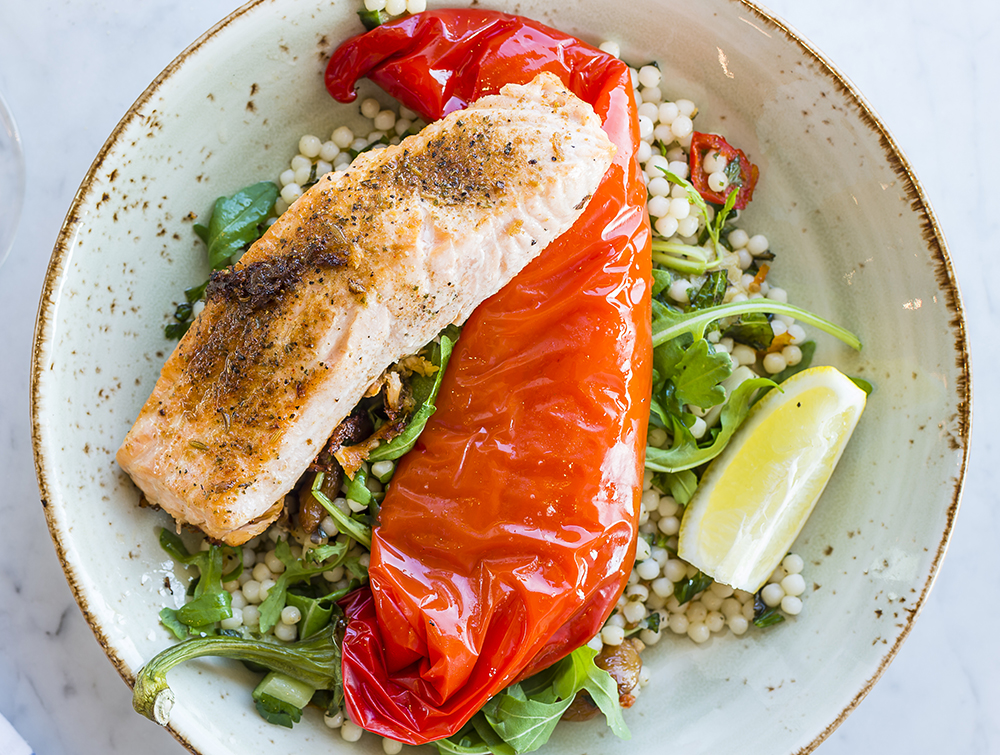 New flavours and gain a taste for the stars
Oh, how we love Six. Located on the sixth floor of the Varsity Hotel & Spa, this lavish restaurant drips with style, from the glittering bar to the cool monochrome floor tiling to the dazzling views out across the city's skyline.
In honour of the arrival of spring, the restaurant has added a crop of new dishes to its already impressive menu – and Edition can vouch for the fact that they're next-level delicious. There's juicy flat iron and rib eye steaks, Gloucester Old Spot crispy pork belly, veal escalope, Lahore chicken curry and steaming bowls of mussels with parmesan to enjoy for mains, plus scrumptious sides including rosemary roast potatoes and chips with truffle oil and parmesan. Come dessert, indulge in delicate macarons, decadent ice cream sundaes or, our personal top pick, a slab of hazelnut brownie with rich salted chocolate sauce and mascarpone.
The bar has also received some tantalising new tipples including the Zubrowka Spice, made with vodka, grapefruit liquor, apple juice, lime and cinnamon and Tommy the Roman, a heady blend of Ketel One vodka with mint syrup, lemon juice, lychee and soda.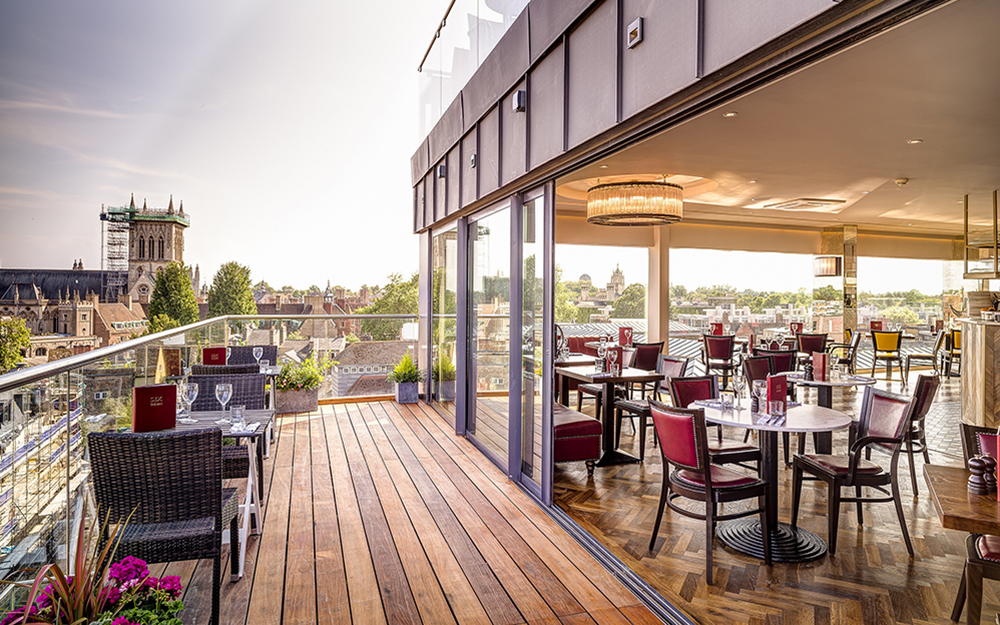 For something a little different, you can enjoy an evening of stargazing upstairs at the stunning rooftop garden on 6 March. Offering a crash course in the cosmos, the evening is hosted by Paul Fellows, Chairman of the esteemed Cambridge Astronomical Association (CAA) and Fellow of the Royal Astronomical Society, who'll be giving guests a unique guided tour of the skies.
Then, guests will head downstairs to Six for a glass of bubbles and a delicious feast which includes grill and rotisserie dishes like wood stone roasted salmon, lemon and rosemary roasted half chicken and chips with truffle and parmesan, along with other earthly delights. Tickets for the event are £49, which includes the meal and astronomy masterclass.