Ingredients (Makes two small or one large tart)
One block puff pastry 250g hard goat's cheese, crumbled or grated
500g asparagus, woody ends removed
8 slices cured ham such as San Daniele or Serrano
Two large eggs
100g crème fraiche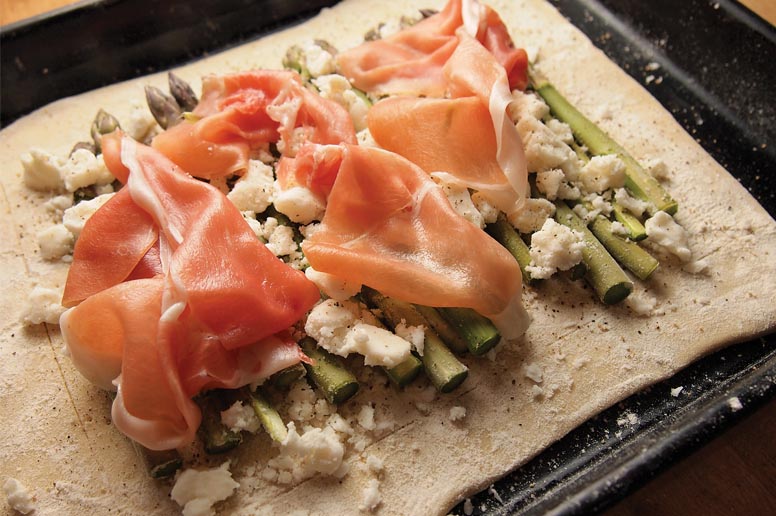 Step-by-Step Guide
1. Heat the oven to 200-220.C. Cut the puff pastry in half and roll out each piece until it's about ½cm thick – roughly 30cm by 20cm in size.
2. Score the inside edge about 2cm in from the side all the way round, taking care not to cut all the way through the pastry. Then prick the pastry all over with a fork avoiding the outer edges.
3. Scatter the asparagus over the pastry, then sprinkle over the cheese and finish with a few slices of cured ham.
4. Brush the edges of the pastry with beaten egg.
5. Cook for 5 minutes, until the outside of the pastry has risen up. While the tart is cooking, break an egg into a bowl, add the crème fraiche and whisk.
6. Remove the tart from the oven, pour the egg and crème fraiche mixture into the centre of the tart and return to the oven to cook for a further 10-15 minutes, until the pastry is cooked and the 'custard' has set. Allow to cool before cutting and serving.