Here is my version: the sausage meat, from Newmarket (naturally), is pepped up with a little black pudding – a nod to my northern roots – and in the centre is a rich-yolked duck egg making this something of a cardiologist's nightmare. Not that the Edwardians would have paid attention to such trifling matters. 
Ingredients
450g pork sausage meat (Musk's from Newmarket are particularly good)
150g black pudding, preferably from Bury
4 duck eggs
1 egg
100g plain flour
100g Panko breadcrumbs
Sunflower or vegetable oil for deep frying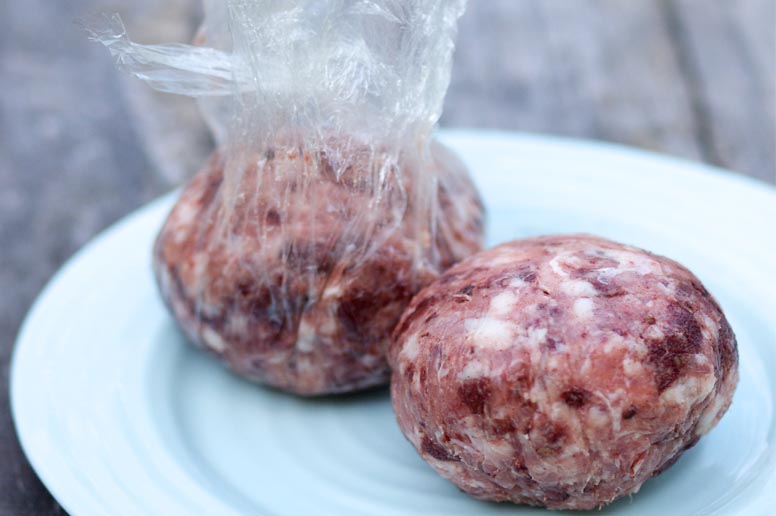 Step-by-Step Guide
Put the duck eggs into a pan, add enough cold water to cover and place over a high heat. Bring the pan to a gentle boil and cook the eggs for 5-7 minutes depending on your preference for a slightly wobbly or set yolk. Meanwhile mix together the sausage meat and black pudding. Once the eggs are cooked, tip them into a bowl of cold water and peel off the shell and remove the tough membrane immediately below. This is much easier under water. Cut a piece of cling film roughly 8 inches square and spread a handful of sausage and black pudding mixture (about 100g) into a thin circle on top of the cling film. Place an egg in the middle of the sausage meat. Take an extra pinch of sausage mix, flatten into a disc about the size of a fifty pence piece and put on top of the egg. Bring the four corners of the cling film together to completely enrobe the duck egg in porky goodness. Fashion into something about the size of a tennis ball and vaguely orb like then pop it in the fridge to firm up. Repeat until all the eggs have a sausage jacket. When you're ready to cook the eggs heat a pan of sunflower oil to 160 degrees C and set up a breadcrumbing station: Sift the flour onto a small tray, the breadcrumbs onto another and crack the egg into a bowl, whisking gently with a fork. Remove the cling film from each egg and roll in the flour, dip into the beaten egg and finally cover in breadcrumbs. Deep-fry for 8-10 minutes depending on how thick your layer of sausage meat is, giving them an occasional turn if the oil doesn't cover them. Drain on kitchen towel and allow to cool before eating.