Throughout November, East Anglian restaurants used PGI (Protected Geographical Indication) ingredients – Fenland Celery and Powters Newmarket Sausages – to create a new dish to show off their expertise and celebrate these distinctive local products.
The winning dish, created by head chef Calvin Holland, impressed the judges with a local twist on the classic 'Beans on Toast.' Customers were brought a smoking cloche, under which they found an apple and Fenland Celery toasted brioche, served with a bespoke can of beans containing smoked Powters Sausages.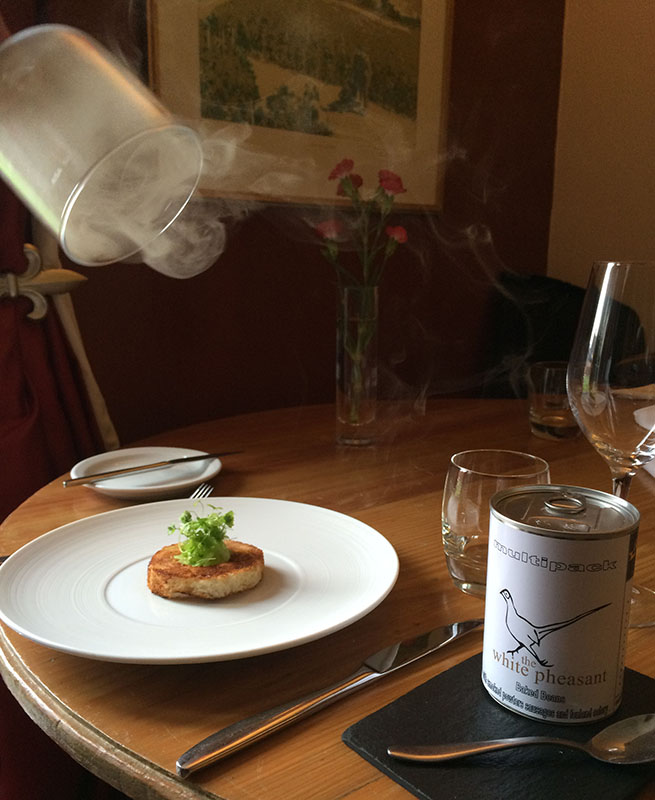 Jessica Felton-Page from G's Fresh, Fenland Celery growers, was one of the judges. She said: "The White Pheasant should be congratulated for their efforts. The flavours were perfectly balanced in this delicious dish – and the wonderfully theatrical presentation means The White Pheasant deserves to be placed firmly on the regional food map."
On receiving the award, the team at The White Pheasant commented: "The competition created a real buzz among local chefs, especially on Twitter. Competing regionally was fun and it was great to have the opportunity to cook something different in the run up to Christmas. It really did show off what's great about food here in the East!"
The #PGIHeroes competition celebrates two of the regions outstanding foods, Fenland Celery and Powters Newmarket Sausages. Both products have designated PGI status (Protected Geographic Indication) putting them in a very select club that includes Champagne and Parmesan cheese.
After a successful first year of the competition, plans are already afoot for next year's event.