The best indie eateries that will deliver while you're self-isolating/on lockdown!
Al-Casbah
Al-Casbah's fantastic Algerian-inspired food has made it a firm takeaway favourite on Mill Road. Their menu includes freshly made meze dips, tagines and couscous dishes, offering a mix of traditional and modern Mediterranean cuisine. There's also a selection of grilled meats and fish, which will be cooked for you on a large open charcoal grill. At the minute you can get 15% off your total bill, as well as free delivery on all orders. You can take a look at their menu over on their website, and order food by calling 01223 579500.
Bread & Meat
Created and run by Cambridge locals Simon and Michelle, Bread & Meat has been serving the city since 2014. They specialise in gourmet sandwiches, along with the Canadian classic poutine – French fries with cheese curds and gravy, anyone? – and cook everything from scratch using locally sourced ingredients. They also offer organic, sustainably sourced coffee from Monmouth, and milkshakes made with award-winning ice cream from Suffolk. You can find their menu on the Bread & Meat website, and everything is available to order on Deliveroo.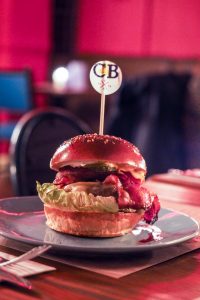 Butch Annie's
Butch Annie's uncomplicated burger menu showcases the very best prime cuts of beef supplied by a Royal Warrant-holding butcher in Scotland. They offer ten hopelessly satisfying creations, from the Classic burger – cheese, crispy fried onions and ketchup – all the way to the mustard aioli-adorned B. B. King. All of their burgers are served with their famous (and top secret!) steak sauce. Find the menu on their website, and order by calling 01223 361792, or find them on Deliveroo and Just Eat.
Cherry Box Pizza
Cherry Box Pizza is your one-stop shop for all things pizza and pasta. Their takeaway menu has plenty of tasty pizzas, calzones, salads and sides on offer, as well as alcoholic drinks and desserts. You can also choose between three different pasta types; penne, tagliatelle or spaghetti. Check out the extensive menu over on the Cherry Box Pizza website, and order online or by calling 01223 511929, or find them on Just Eat and Deliveroo.
Chosen Bun
Having travelled to over 20 countries to sample their offerings, Chosen Bun's obsessive search for the perfect patty has left them with a supreme burger. With a menu bursting with freshness and boasting exclusively ethically sourced meat, you can taste their mission to make the ultimate burger in every bite. Food is available to order for both collection and delivery via the Chosen Bun website.
DoppleGanger
Championing plant-based eating, DoppleGanger's burgers, sides and shakes may be meat and dairy free, but they don't compromise on flavour. Their Dopplefillets and Dopplepatties come loaded with plenty of tasty toppings, signature sauces, and are perfect accompanied with their airfried fries. What's more, along with a full gluten-free menu, there's also the option to order bunless burgers, so coeliacs will certainly have something to celebrate! Order online for collection or delivery via their website, or call 01223 665917.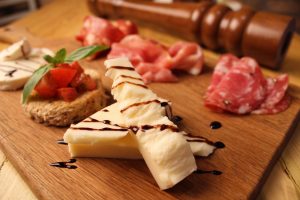 Gattuso's
One of Cambridge's most popular Italian restaurants, Gattuso's Trattoria has been bringing exceptional home-style Italian cooking to the city since 2015. Their pizzas are prepared with handmade and hand-stretched bases, and are made with the very best high-quality, locally sourced ingredients. They also offer traditional Sicilian seafood dishes and a variety of freshly made desserts. Order by calling 01223 246665, or online via Just Eat or Deliveroo.
The House Thai
Bringing the most delicious and vibrant flavours of Thailand to your plate, The House Thai offers excellent authentic Thai cuisine. Their chef spent time sharpening his skills in some of the best kitchens across Thailand, so you can be sure that you're getting the real deal. Everything is homemade using top-quality ingredients, all freshly prepared and cooked to perfection. You can also get 10% discount on all takeaway and delivery orders at the moment. Order for delivery or collection by calling 01223 357599, or for delivery via Deliveroo.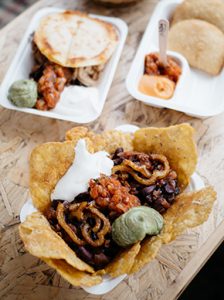 La Latina Bustaurante
La Latina Bustaurante's unique appeal lies not only in their location – the clue's in the name, they're a restaurant on a bus! – but also in their solid selection of food. Their empanadas, arepas and tostones are sure o bring the Latin flavours of South American street food directly into your home. You can order for delivery via Deliveroo, or by calling 01223 213171.
deliveroo.co.uk/la-latina-bustaurante
Prana
One of Mill Road's pedigree takeaway restaurants, Prana offers award-winning, authentic Indian cuisine based on a menu that fuses traditional and modern approaches to Indian cooking. With classic family dishes as well as innovative vegetarian and vegan options, Prana is a solid option for anyone after a top-quality Indian takeaway. Head to their website to order food – they're currently offering a drive-by takeaway collection service – or call them on 01223 229988. Use code PRANA10 to get a 10% discount!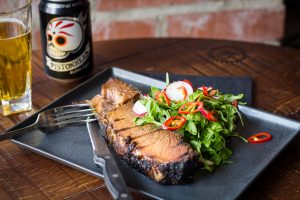 Smokeworks
[CURRENTLY CLOSED DUE TO LOCKDOWN]
Smokeworks' low 'n' slow approach to barbecue cooking has made them a takeaway staple for many Cambridge foodies. All of their meat is smoked in their own Cambridge smokery over British kiln-dried oak, and all of their sauces are made from scratch in the Smokeworks kitchen. You can find the menu over on the Smokeworks website, and order online or call 01223 631627 for collection, or order for delivery via Deliveroo.
Steak & Honour
[CURRENTLY CLOSED DUE TO LOCKDOWN]
If you're ever in need of a burger fix, Steak & Honour is always a good shout. Their deceptively simple menu features some of the best burgers you're likely to come across, and they also like to switch up their offerings on the day. Their unmistakable vintage Citroën vans are on the move at the moment, to make sure you can still get your hands on one of their burgers. Keep an eye on their Facebook page to see where the vans will be next, or head to their Wheeler Street restaurant to pick up a takeaway order.
The Tiffin Truck
Inspired by Indian street food favourites, The Tiffin Truck's menu is full of home-cooked hot meals that champion authentic Indian flavours. You can get a variety of light bites as a satisfying snack, or go for one of their selection of mains for a filling lunch or dinner – accompanied by one of the delicious naan bread options, of course. Order by calling 01223 366111, or via Deliveroo.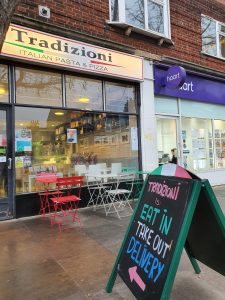 Tradizioni
Another takeaway favourite on Mill Road, Tradizioni serves simple and tasty Italian dishes. Pizzas, pastas, focaccias and sides are all on the menu, as well as a selection of desserts (including a Nutella pizza!) Their portions are always generous, but if devouring a whole pizza sounds intimidating, they also offer all of their flavour combinations in half sizes. And throughout March, you can get 30% off on orders over £20. Visit their website to order food online, find them on Deliveroo, or call 01223 245966.
Wagamama
[CURRENTLY CLOSED DUE TO LOCKDOWN]
Wagamama's Asian-inspired menu features an array of rice and noodle dishes, along with shareable sides and salads. Every dish they offer is cooked and served fresh, and their menu is updated seasonally to ensure that every ingredient is at its best. They also have an extensive vegetarian and vegan menu of flavoursome food. You can order online for collection, or for delivery via Deliveroo.