Benet's Café
With a prime location at tourist hotspot King's Parade and a gorgeous ice cream parlour inside, it's no wonder that's there's often a queue snaking out of Benet's Café during the summer months. They stock a staggering 120 flavours of Italian-style gelato, including toffee and honeycomb, biscotti and chai masala, all of which are made from scratch in store using their own recipes (£2.70 for a single scoop, £4.55 double). Sorbet-wise, the selection is equally impressive, with flavours including mango and cucumber, as well as a boozy range that features Pimms and G&T flavours. Benet's also gets a big thumbs up for its tasty milkshakes (especially the Oreo flavour) and the colourful mural on its wall, painted by Cambridge artist Mr Penfold.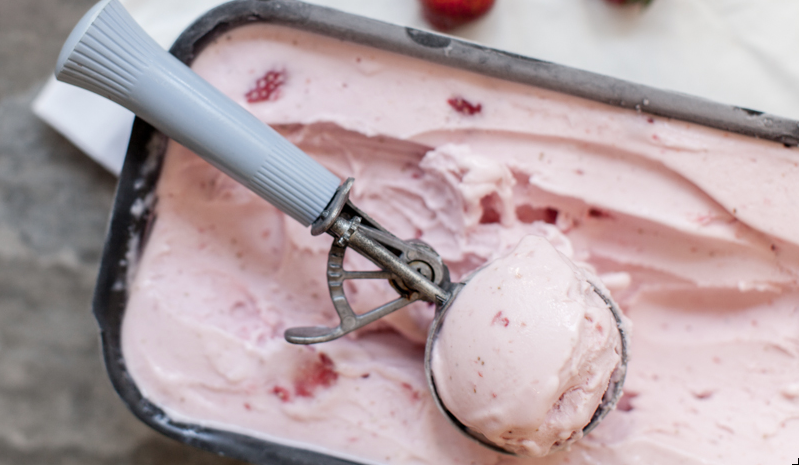 Aromi
We were delighted to see that when Aromi recently opened the doors of its second branch on Peas Hill, they'd expanded their offering to include a selection of irristable handmade gelato. As with all the other goodies at Aromi, the gelato is as authentic as it gets, made using fresh milk and fruit, together with finest ingredients from Italy. Flavour-wise, you can expect Italian favourites like Sicilian pistachio, Sicilian lemon, hazelnut, stracciatella and mandorlato (crema with roasted almonds) and you can have it served in a cup, cone or homemade Sicilian Brioche bun.
Jack's Gelato
Jack van Praag had been creating innovative ices in top-end kitchens around the world since the 1990s, as well as working as a pastry chef and head chef, before setting up his well-loved gelato business in Cambridge. All of his creations are handmade in Cambridge using top quality ingredients (often including herbs from his own allotment) and he's known for his intriguing flavour combinations. This summer his gelatos include pistachio and rose flavour, strawberry and basil, caramelised almond and apple and the Cambridge Fig Leaf, as well as a rather delicious gin and cucumber sorbet. You can get your fix from the Jack's Gelato tricycle at various locations around Cambridge – follow him on Twitter @jacks_gelato for updates on his whereabouts.

Caffé Sicilia
A stockist of Jack's Gelato, you can pick up flavours including pistaccio, coffee, chocolate, honeycomb and cookies and cream at the Regent Street branch of this great independent café. There's also a range of refreshing sorbets on offer, including kiwi and rhubarb flavours, and you can choose between a cone or a cup (single £2.40 and double £3.50). There are plenty more Italian delicacies to get stuck into at the family-run Caffé Sicilia too, including homemade cakes, pastries, and savoury dishes, all freshly made to traditional Sicilian recipes. Oh, and the coffee is to die for…