Dawn French
National treasure Dawn French stops by at the Corn Exchange this month with 30 Million Minutes, a new show based on her life and career.
French originally won the hearts of the British public in the late 1980s with TV show French and Saunders, which she starred in with her long-term sidekick Jennifer Saunders. Since then, she's been a regular presence on our screens, most notably with her role of the cheerful and cheeky Geraldine Granger in The Vicar of Dibley – one of the UK's best-loved and most popular TV shows.
The new live show, which runs 29-30 November, will see the comedienne taking the audience through the delights and tribulations of her life (all 30 million minutes of it), offering some life lessons – in the inimitable, laugh-a-minute French style. Tickets start at £37.50.
Ross Noble
The shaggy haired Geordie is back with a new tour, packed with more of his signature improvisational comedy. See him at Cambridge Corn Exchange on 6 and 7 November, 8pm. Tickets £25.
Jimmy Carr
One of the most prolific comedians on the circuit – whether guesting on TV panel shows or his seemingly constant tours – Jimmy Carr finds his way back to Cambridge once again this month for a gig at the Corn Exchange on Saturday 8 November. This time around, he's treating us to a brand new show, Funny Business, which promises 'witty and incisive musings on the human condition'.
As always with Carr, his stand- up gigs are even cruder than his telly appearances (if you can believe that), so it's not one for the easily offended. But, if you can handle the inappropriateness level being notched up a gear, you're guaranteed quickfire gags aplenty and a good few belly laughs. The show starts at 8pm and tickets are £25.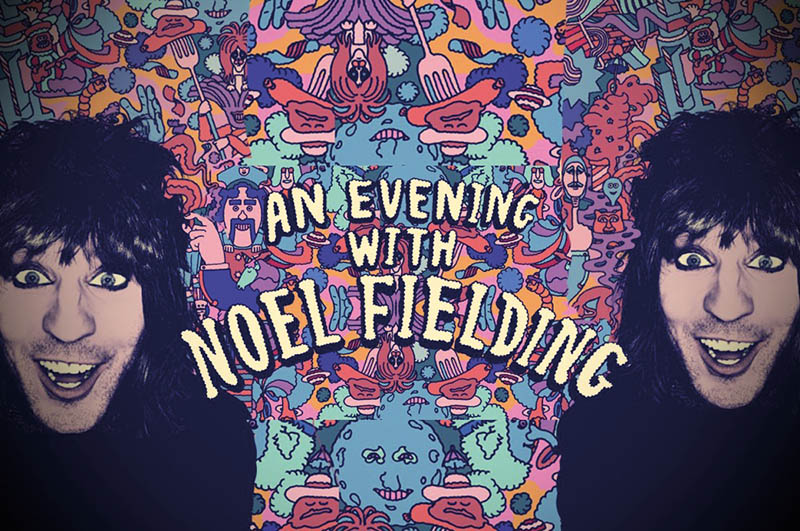 Noel Fielding
Known and loved by many as the star of cult TV show The Mighty Boosh, comedy wunderkind Noel Fielding brings his new live show to Cambridge this month as part of a UK-wide tour.
Hitting the Corn Exchange on 13 November, An Evening with Noel Fielding promises a heady blend of stand-up, animation and music, plus guest appearances from some Boosh favourites including The Moon and Fantasy Man.
It's the first live tour in five years for Fielding, who also fronted Channel 4's Luxury Comedy, as well as introducing his surreal brand of hilarity to shows including Never Mind The Buzzcocks. Doors 8pm, tickets £27.50.