Cambridgeshire's friendliest festival is back this month, 29- 31 August, with a diverse lineup of fantastic acts. Now in its sixth year, LodeStar is a festival for everyone, from serious music bu s to those who just want to relax in the sun with a picnic. It prides itself on its family-friendly credentials, so bring the brood and let them run wild, get covered in face paint and dance to some great tunes.
On Friday, catch music from Public Service Broadcasting, a kooky, London-based electro duo with a penchant for corduroy and retro TVs. Expect big anthems from The Ramona Flowers, then ramp it up a notch with hard-rocking trio The Rocket Dolls.
Headlining this year are indie four-piece Delays, who came to prominence in 2004 with their debut album, Faded Seaside Glamour, full of mellow, summery tracks like Long Time Coming and Wanderlust. Drawing influence from the Manics, their style is characterised by Greg Gilbert's distinctive falsetto vocals and mellow synths and guitars. They play on Saturday night, along with fellow indie-electro outfit The Sunshine Underground, dubsteppers Submotion Orchestra, who're sure to get everyone on their feet, and As Animals.
There's lots more music on Sunday too from FEMME, The Hoosiers, Lucy Mason and more. We're also pretty excited about The Cyriacs Ceilidh on Friday at The Fen Stage, where they will hold open mic sessions throughout the day, so bring your guitar and a couple of songs in case you feel inspired.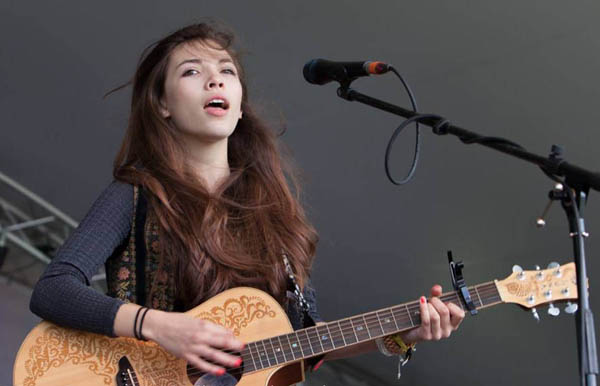 Lodestar was started by Doug Durrant in 2009 and takes place in a field in Lode; part of a farm that's been in his family for four generations. "The fields of LodeStar are a very special place to be, and it's something that's felt by many who come," says Doug.
"LodeStar isn't about profiteering, it's about bringing people together. Music is an emotive thing: it captures our feelings, changes emotions and gives us timeless memories. I like to think LodeStar, in a small way, helps people escape their daily routine and have a memorable time."
Camping at LodeStar is a far cry from the muddy canvas squats of Glastonbury. Pitch up in the Family Friendly and Quiet Camping areas for a more relaxing night's sleep, and there's an area for caravans and camper vans too. Or, treat yourself to one of LodeStar's pre-prepared luxury bell tents (£300) featuring proper beds and solar LED lighting.
The des reses of the campsite, however, are the Sshh Yurts, which come with luxury foam mattresses, a co ee table, mirror, funky seating and a lockable door. One yurt for four people for three nights costs £660.
Says Doug: "All festival-goers love LodeStar: clean toilets, wide open spaces, green grass and quality music. It's very family friendly but still great for all festival and music fans."
Tickets for the full weekend are £75 (adult), £65 (15-17). 14 years and under go free..