Our top pick for May is a band who have re-invented the pop festival, a band who signed to a tiny independent label but still beat Steps to a BRIT Award, before sweeping into the Top 40, then the Top 20. A band who once brought their lost sixties heroine, Evie Sands, over to play a show in Glasgow. A band who once sold out a concert at the Hollywood Bowl. Yep, Belle and Sebastian bring their amazing back catalogue to Cambridge Corn Exchange on 7 May, fresh from the release of their latest LP Girls In Peacetime Want To Dance, a record that blends electro-glide, baroque balladry and giant-sized Europop hooks.
Finally making their Cambridge debut this month are Stealing Sheep (pictured), who play The Portland on the 8th. The trio released their critically acclaimed album in 2012 and followed it up last month with the release of Not Real. The unifying theme of the new album is the interplay of fact and fiction; the edge of dreams and limits of reality. These visions are grounded by bright melodies and insistent beats and unified by vocal harmonies; sometimes metronomic and chant-like, sometimes choral and pop, all reasons to get to this show.
Described as Brian Eno meets Super Mario, Cantaloupe are a synth-guitar/bass-drums quartet from Nottingham who bring their reputation for being incredible live to the Corner House on the 22nd. Drawing influences from afropop to Krautrock to the avant-garde, Cantaloupe make lush and infectious instrumental pop music. Staying at the Corner House, this month trailblazing Screamo tribe Maths return to Cambridge. Having released their first music in four years earlier this year, they play for us on the 27th.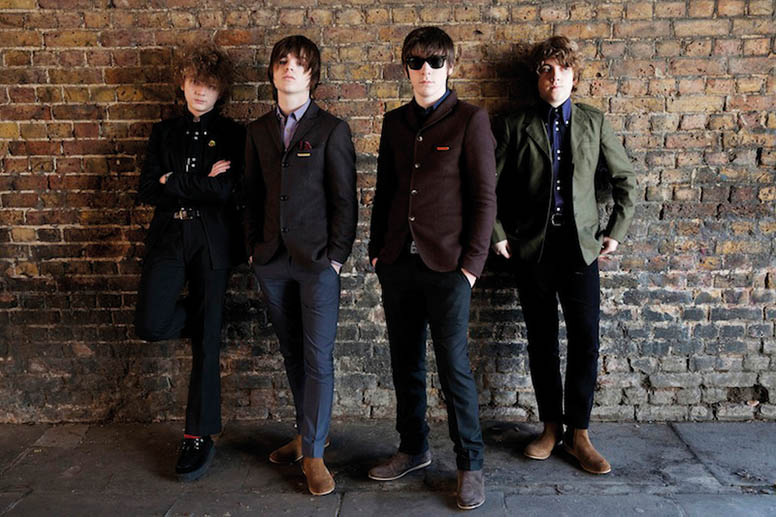 Brothers Matt and Joe under the name Winter make a warm, enveloping strand of indie folk. It's melancholy, yet also uplifting, with harmonies that have earned them comparisons to Crosby, Stills, Nash & Young. On the 15th Winter celebrate the release of their debut album with a launch show at The Portland Arms. Likewise, Cambridge indie rock four-piece and live favourites, The Abstracts hold their own album launch at the same venue on the 24th.
Francisco The Man are an LA group who absolutely do not faff around. They produce indie music in theory, but with ideas beyond their station, there's a little shoegaze, a lot of synth-pop, the faintest hint of danceable forms of punk, and they play The Portland Arms on the 18th. Also at The Portland this month are a band widely tipped to make a substantial breakthrough this year. East London quartet The Bohicas bring their Kraut-engined, laser-guided garage rock our way on the 21st.
The ever poplar Welsh duo Paper Aeroplanes return to The Portland on the 19th, bringing their much applauded take on dream-pop with them. Eight strong art-pop collective Real Life Charm offer us another take on alt pop this month when they play St Paul's (Hills Road) on the 30th. Expect uplifting music aligned with darker twists and solid production.
For the folk aficionados among us, May is a great month over at Cambridge Junction. Kicking off a trio of folk events at J2 are Skinny Lister. They roll up with their infectious sing-a-long punk folk 'n' roll, fusing their traditional shanty-inspired folk with an attitude and the stomp of The Pogues on the 2nd. Local outfit done good, The Willows warm up for this summer's Cambridge Folk Festival with a show on the 18th. Finally, rambling folk singer Will Varley brings his unique blend of comedic and life questioning songwriting on the 24th.
We close with a nod to former The Broken Family Band guitarist Jay Williams, and the album launch for his truly unique and exceptional new project I Strip For Couples. A massively ambitious project mixing rap, rock, alt country, indie and orchestral strings, Williams alongside numerous collaborators from other local acts has produced an extraordinary debut full release and on the 22nd the LP gets a launch party at The Portland.
Tell us about your gig at www.slatethedisco.com