From wild raves in the woods to space-themed shindigs, here's our ultimate guide to getting the party started this festival season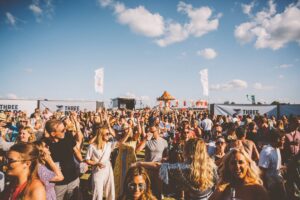 The Cambridge Club Festival, 9-11 June
It's rare to find a festival which you'd want to bring your parents to, but The Cambridge Club Festival is exactly that. Going since 2017, the event fuses disco, funk and soul – heady doses of nostalgia – for a relaxed, feel-good weekend where everyone can leave their worries at the gates and just enjoy the music.
The festival was founded by the group of friends behind Strawberries and Creem, a high-energy weekend which brings brisk, fast-paced hip-hop plus drum and bass beats. "To start with, the aim was just to offer up something that our parents wanted to attend!" says festival MD, William Young. "They were less keen on the dance and rap music on the menu at Strawberries and Creem.
"Back then, Strawberries and Creem was just a one-day event on the Saturday, so we had to flip the site overnight to re-open as The Cambridge Club on Sunday – with its own branding and identity, and totally different music, decor and drinks," he reveals.
William defines 'club' as 'community and shared passion – plus feeling just that little bit special'. He adds: "We wanted music that made people dance, both young and old, really cross-generational sounds and acts that could get us grooving together – kids and parents alike.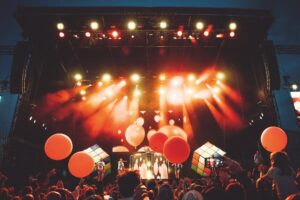 "We want the event to both be friendly and down to-earth, while offering a unique and premium sort of experience – so you feel like you've discovered a secret 'club' that anyone can join – a hidden gem nestled in the Cambridgeshire countryside."
Not only is the festival a surefire crowd-pleaser for those of all ages, but it's attracted truly phenomenal artists to its main stage: last year, Diana Ross stopped by, while this year Lionel Richie, Grace Jones and Sophie Ellis-Bextor are set to hold audiences in their sway with performances.
Despite boasting globally known names, The Cambridge Club Festival is tied to its locality – true to its name, it's a festival with a real 'Cambridge' feel. "The music is the shared passion that unites everyone, but it's our audience and local roots that make it a 'club'," explains William. "These artists span decades and generations, providing timeless tunes that anyone can dance to. We felt that kind of music wasn't being served in a big way in Cambridge – which is obviously famous for other types of music, events and cultural pursuits. Yet there's a huge appetite for those vintage funk, soul and disco sounds here – there are plenty of local nights playing that music, and radio stations that champion it, too, but there wasn't a festival that served that crowd."
Among William's stranger experiences was ensuring Diana Ross was well-fed before her set last year. That involved calling Parker's Tavern chef Tristan Welch to the rescue: "Our food at the festival is good – honestly – as we spend ages hand-picking the vendors we want to be at the event. But none of it was quite to our headliner's liking – so we had to make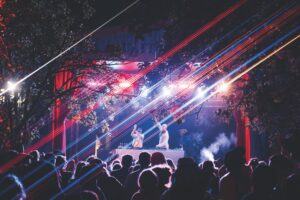 a last-minute call to rustle up a bespoke gourmet meal for her onsite, using the kitchen in our hospitality area."
New for this year at The Cambridge Club Festival is increased camping capacity, onsite parking and an orchard stage – now dubbed the Discovery Den. Get your camping gear, sun hats and wellies ready to go!
Read about even more fantastic festivals happening this year! Click here to view the full article in the online magazine.