From the ever-popular Lego to the new and intriguing Magformers, this independent is a treasure trove for kids and grown-ups alike
"Dinosaurs are always popular. Dinosaurs and dragons." So says Vivienne Watson of Cambridge Toy Shop, currently sporting a fantastic space-and-dinosaur-themed Christmas window display, alongside their familiar giant Playmobil Father Christmas.
Cambridge Toy Shop opened 11 years ago after Cambridge-based Vivienne gave up her London job to have a family. "I met some other ladies with young families and we were bemoaning the fact that there wasn't anywhere decent to buy toys in Cambridge – there was only the old Robert Sayle. There were a lot of online companies, and we ordered all our Christmas shopping online that year – but half of it didn't show up or wasn't as we expected. So we still ended up going out to find things.
"A few of us went to the London toy fair in January and there were hundreds of toys there which we knew we could sell. And we did! We set up a shop, round the corner, then moved here to this much bigger premises."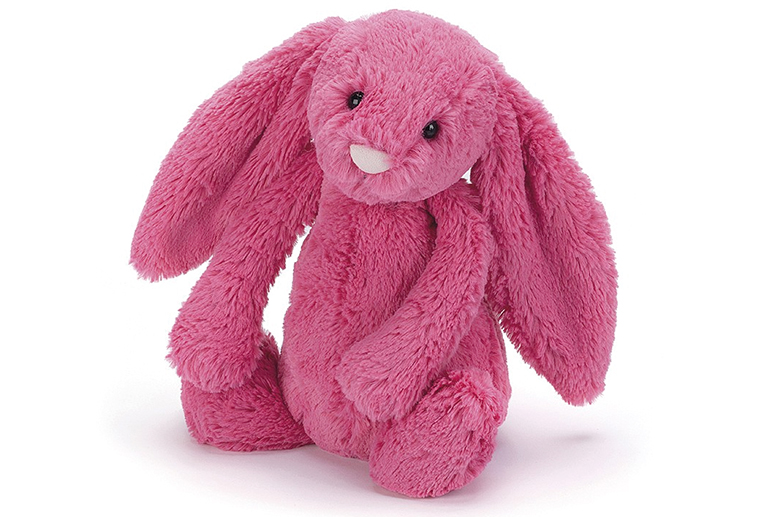 Having a shop rather than simply an online presence means the Cambridge Toy Shop fulfils Vivienne's aim not only to bring a huge diversity of toys to the city centre, but also to offer "somewhere fun where parents and children could shop together with confidence. Children can try out the new toys while adults can rediscover their old favourites.
"All the big brands, like Lego, Playmobil and BRIO trains, that have been going for years are the ones that are doing well now. Sylvanian Families have become collectable: I have teenagers coming in who can't resist adding one more to their collection."
---
"When kids come in, they pick up the simple things"
---
Inside the Sussex Street store is a Santa's workshop of colourful toys, from cute plastic animals, puppets and soft toys upstairs to games, perfect for the family at Christmas, below. "There's no gender split; we've won awards for that," says Vivienne. "The truth is, when I put a kitchen out in the shop, more boys than girls play with it. And we get just as many girls as boys playing with the BRIO trains – actually, it's mostly the fathers!"
Asked what's new in, she says:
"The best new toy this year is something called Magformers. New to this country, it's made up of clear plastic shapes with magnets which snap together to make fantastic structures. It's very tactile and satisfying."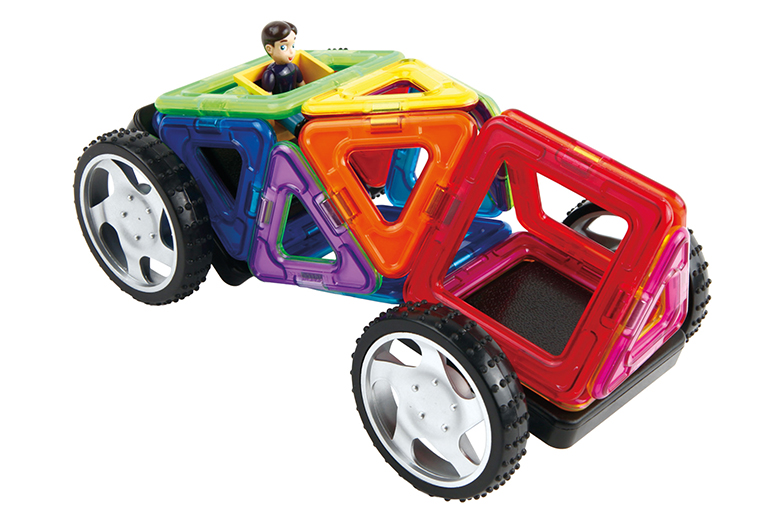 Vivienne shows me her range of Animal Poppers – amusing-looking animals which spit foam balls from their mouths. "At just £8 they're perfect party presents and we sell no end of them. Children love them – they'd be as happy with one of these as they would with a high-tech toy, I can guarantee. People don't need to spend a fortune at Christmas. When kids come in and look around, it's the simple things they pick up."
Independent stores are not just about selling, and the Cambridge Toy Shop is no different, with their events and competitions (keep up to date with everything on the website). "Of course you can get things cheaper online," agrees Vivienne, "but people like to touch and feel products, and we've got lots of mums working here who can give good advice, while our kids can tell us what's the latest craze in the playground. And because we're independent, if a customer has a particular request, we can meet that. That's what sets an independent store apart from a multiple."
Cambridge Toy Shop, Sussex Street