Prepare to be pampered… there's a new place for all your wellness needs
Nestled within the manicured walled garden at the Gonville Hotel, Gresham House Wellness was unveiled to the public last month following a huge restoration and refurbishment project. The months of work have paid off, transforming this grand Victorian villa into a sleek, contemporary spa with rooms right in the heart of the city, just opposite Parker's Piece.
Taking inspiration from the gardens and parklands which surround the spa, a botanical theme abounds inside, with stunning floral wallpapers and soft furnishings providing pops of rich colour. There are three serene treatment rooms where guests can unwind and take advantage of an extensive spa menu created in partnership with prestigious skincare brand ESPA. Pampering enthusiasts will be spoiled for choice with the sumptuous selection of offerings, which includes Optimal Skin Pro Facials, Holistic Total Body Ritual Massages with hot stones, Advanced Body Cocoons and Jessica Nail Treatments.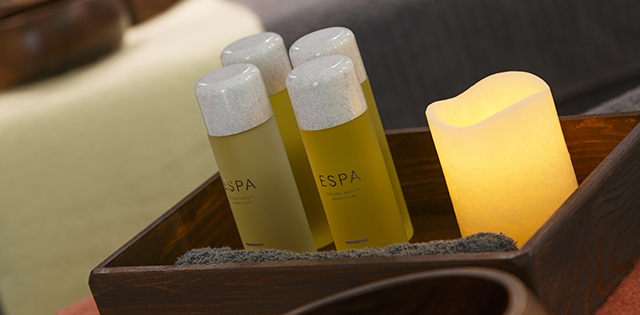 Gresham House Wellness also offers a mindfulness massage range, featuring breathing and visualisation techniques to reduce stress, and enhance emotional and physical wellbeing – just the thing if you're in need of some zen-time.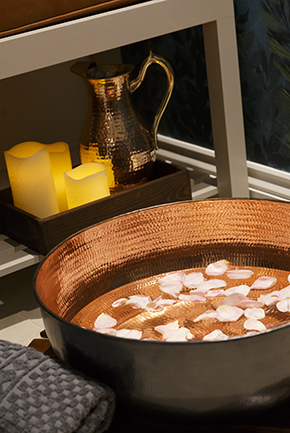 If you're looking to really relax and indulge, there are also eight feature bedrooms for an overnight stay, each uniquely designed and boasting gorgeous features like freestanding bathtubs and jewel-coloured velvet armchairs.
If you choose to make a night of your retreat, the four-star Gonville Hotel offers two culinary options: the relaxed Atrium Brasserie and Cotto, which serves up exquisite fine dining fare. Round off your minibreak in style with a tour of the city in the Gonville Hotel's privately owned Classic 1958 S1 Bentley.
"After months of work, and considerable restoration we are thrilled to unveil Gresham House Wellness to the world", said Edward Adshead, general manager of Gresham House Wellness.
"Cambridge is a place of outstanding natural beauty, and we have designed the retreat to reflect the area's peacefulness. A five-minute walk from the centre of town, and surrounded by sprawling gardens, Gresham House Wellness is a refreshing haven for relaxation.
"Whether it's a quick beauty treatment before a big event, or a detoxifying weekend break, we can cater to all requirements and we look forward to welcoming visitors to our historic town, and those from the local community in the coming weeks."