Making your precious holiday its personal concern for the past 20 years, we foreground the expertise and attention to detail of local tailor-made holiday provider, Hanski
In an era where booking a holiday can be as simple and hassle-free as online shopping, many of us are missing out on the expertise, guidance and care of those who have the know-how to make our precious holiday time truly special. Enter, Hanski.
A specialist tailor-made holiday provider dedicated to ski, tennis and golfing experiences, since 2004, Hanski has been devoted to crafting entirely unique, bespoke itineraries on behalf of its valued clients. Founded and run by husband and wife team, Paul and Helen Hansgate, the business lives by the mantra of "your precious holiday, our personal concern."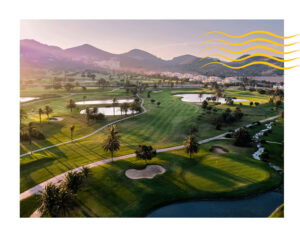 For Paul and Helen, it is not just the experience and knowledge that Hanski brings as your tailor-made guide that makes all the difference, but also its infectious passion for sporting holidays. This translates into a genuine, vested concern in making your holiday as much of a success as possible – whether you're looking for a festive ski break in an iconic destination such as Val d'Isere in the French Alps, or if you fancy trying somewhere new such as Cervinia – an Italian resort that is taking off in recent skiing holiday trends. It is relatively unknown areas such as this where Hanski can truly add value by acting as your guide to the area before you even arrive.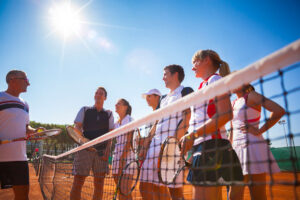 But these sporting breaks aren't just for the festive season alone – Hanski can craft a holiday for you whatever the time of year. Although originating as a specialist ski trip provider, when COVID-19 struck, Hanski bounced back harder by expanding its portfolio to include both tennis and golfing getaways. As with skiing, both activities play into the Hanski team's individual passions, as Helen herself has been a Cambridgeshire County tennis player for the past 20 years. Indeed, with both of the family's children also being Cambridgeshire County players, the passion for tennis and a wealth of knowledge on the sport truly runs in the family.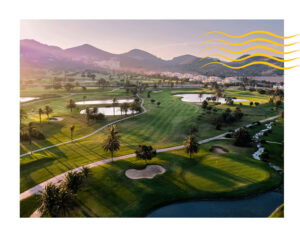 Working with high quality resorts (typically 4* and above), Hanski believes in curating experience-led holidays, as opposed to price-led, meaning that you are more likely to get the most out of your precious holiday investment. While small breaks are its specialty, a Hanski trip is equally as perfect for a family holiday as it is for a corporate getaway or a group of small friends looking for unforgettable adventure. The perfect antidote to the search-engine algorithm-led holiday booking experience, with Hanski, you can put your time and trust in the hands of an expert.
Get in touch with Hanski's owner and founder, Paul, today on 01638 596373 to get your holiday planning started, or browse for inspiration at hanski.co.uk