Pure health and happiness of mind and body in 2016 – we've lined up the best around
CAMYOGA
With branches in central Cambridge and Great Shelford, Camyoga offers classes that range from rigorous hot yoga to gentle, restorative yoga. There's a lot of ways to access what's on offer, by joining as a member, purchasing class passes or joining a course. You can also download The Happiness App, which will let you access virtual lessons on how to learn and practise mindfulness, and give you the ability to book yoga classes on your phone. If you're less than app-savvy, you can see what Camyoga has to offer online, where you'll find both courses and a live stream every Friday at 6.30pm.
As a rule, Camyoga is about exploring and improving the connection between your mind and body. With the days still dark, long and grizzly, a little TLC might well do wonders.
Full Circle Fitness
You'd be hard pushed to find a more encouraging gym environment than Full Circle Fitness in Dry Drayton – but that's not to say they're not serious about helping you get the results you want.
Led by friendly, motivating trainers, Full Circle Fitness take a holistic approach: helping you look at all aspects of your lifestyle to make the changes you want to see, be it a dramatic body makeover or simply getting healthier and boosting your energy levels and general positivity – it's amazing what making the right changes can achieve.
If you fancy some hot and sweaty outdoor fun, check out the group bootcamp sessions, where you'll flip tyres, make rope waves, throw medicine balls and more – all in the great outdoors (£59 per four-week block).
For serious results, a personal trainer is the way to go – but often the price can be prohibitive for many. Full Circle have a great solution with their VIP Programme, which offers semi-personal training sessions for groups of four people, meaning top-level coaching with a pro, personalised training programmes and a fully personalised fat loss nutrition plan from £169 a month.
If you've got a bit of weightlifting experience under your belt, try the Total Fitness programme (£99 per block), in which you'll get stuck into fun and challenging group workouts, as well as getting nutrition advice.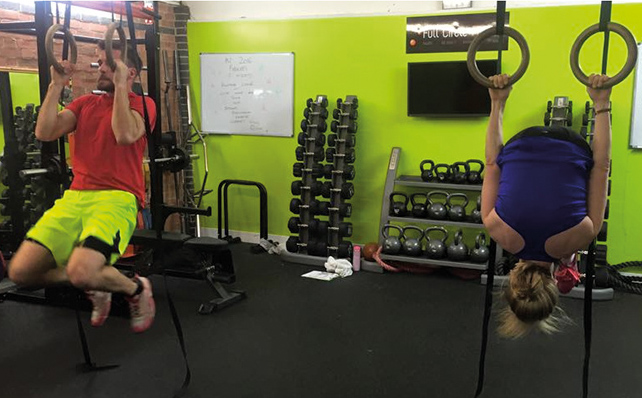 Jazzercise
Combining dance moves and aerobic exercise, Jazzercise is the ultimate feel-good workout, and a great option for people looking to have fun while they get fit. Taking elements of resistance training, Pilates, yoga and even kickboxing, in addition to demanding dance moves, it's fantastic cardio, great for improving muscle strength and can burn up to 800 calories per hour – all with lots of brilliant tunes to distract you from the burn.
"It's very sociable too," says Tina Chasse, who's been teaching Jazzercise for 34 years, and currently holds classes across Cambridgeshire. "We get a really mixed group of people, lots of different ages – it's great because it can be as gentle or as strenuous as you make it. It's a self-paced programme."
Tina currently offers classes in Cambridge, Longstanton, St Ives, Huntingdon and more. To make an enquiry, contact her on 01487 841811 or t[email protected] or check out her Facebook page at facebook.com/jazzercisecambs.