Oxford has Morse, Edinburgh has Rebus, but Cambridge is spoilt for choice when it comes to fictional detectives hiding in the shadows of King's College and combing the cobbled streets for clues.
According to a recent count by Heffers' reading group Crimecrackers, there are around 155 detective, crime or mystery novels set in and around Cambridge, from Douglas Browne's The May Week Murder, published in 1937, to the likes of Kate Atkinson's Case Histories and James Runcie's The Grantchester Mysteries.
"Cambridge is a wonderful backdrop for crime fiction, visually and as a source of plot lines," suggests Crimecrackers' Pippa Macallister. "From the medieval town and university to the state-of-the-art science parks, Cambridge provides a wealth of opportunities for a variety of crimes – not just murder."
This autumn, Cambridge is set to get its own primetime TV drama, based on the first in Runcie's Grantchester Mysteries, The Shadow of Death. Shortened simply to 'Grantchester', the ITV six-parter is due to be broadcast this autumn. Could it be the new Morse? Or even Poirot?
I'm due to call Runcie on the day filming begins in Cambridge – though it seems there's plenty going on at his end too. "I'm sorry, I'm just murdering someone," comes the voice down the line as I call the author at his Edinburgh home. Born and educated here in Cambridge (he was in the same year at University as Stephen Fry, Emma Thompson and Tilda Swinton), Runcie is presently penning his fourth Grantchester-based novel, featuring the escapades of handsome clergyman sleuth Sidney Chambers.
Set initially in the 1950s, when murder was still punishable by hanging ("so the stakes are much higher"), it's described as 'Father Brown with attitude, Agatha Christie with cathedrals, and Barbara Pym with sex'.
"Clergymen can go where the police can't go, and people tell them things," says Runcie, when I ask why he chose a vicar as his hero. "Clergymen are present at birth, marriage and death, when people are at their most vulnerable, and they are party to sudden revelations. So a clergyman, like a doctor, is party to enormous secrets. And if that secret is a crime, what do they do with that?"
Death Comes to Pemberley star James Norton has been cast as Sidney Chambers, and seems to fulfil Runcie's vision of "a sexy vicar, who wrestles with morality". "He's slightly more good-looking than I'd anticipated," laughs Runcie. "But I wanted my clergyman to be two things: serious, and sexy. I'm fed up with comedy vicars on television."
Himself the son of a clergyman, Runcie grew up at 20B King's Parade, outside which cameras are currently propped, filming a scene from Chambers' Cambridge of the 1950s. "I was supposed to be there today, but I'm too busy writing," admits Runcie. "But I will come and watch in May. I just don't want to stand at the back with my arms folded going, 'I thought of this!'. I've spoken to James [Norton] and I went to the readthrough, which was really exciting. They know what they're doing so I'm leaving them to get on with it really."
There's clearly more than a touch of Runcie in Chambers – both lovers of jazz, English pubs and, of course, Cambridge – and of his father too. "It's a bit like seeing part of your childhood," he explains. "The whole thing is like a flashback, and to have it filmed is kind of a double flashback. Because of course Sidney is bicycling past places I used to bicycle past."
This, of course, will be much of the appeal for locals tuning in this September. As well as Grantchester Meadows and the iconic King's College Chapel, we can expect to spot plenty of familiar pubs, museums and other landmarks when Grantchester airs later this year.
"Originally I was going to make up a totally fictional place, like Trollope did in the Barchester Chronicles, then it seemed that it would be better setting it in a specific place," says Runcie. "I thought about Cambridge, but really I wanted a village, because he had to be a parish priest, and Grantchester is very 'English'. It's one of the most famous villages in England, and it automatically gives a sense of history, of poetry and of beauty. I think it's quite important to make violent things happen in beautiful places."
It seems this beauty and apparent benevolence is key to why Cambridge makes such a delicious setting for grisly deeds. Alison Bruce (pictured) is the author of Cambridge Blue and other DC Goodhew novels. Her latest Cambridge crime novel, The Backs, sees a runaway return to her childhood home off Castle Street to find that her sister has been murdered and the killer is not only at large, he's watching her.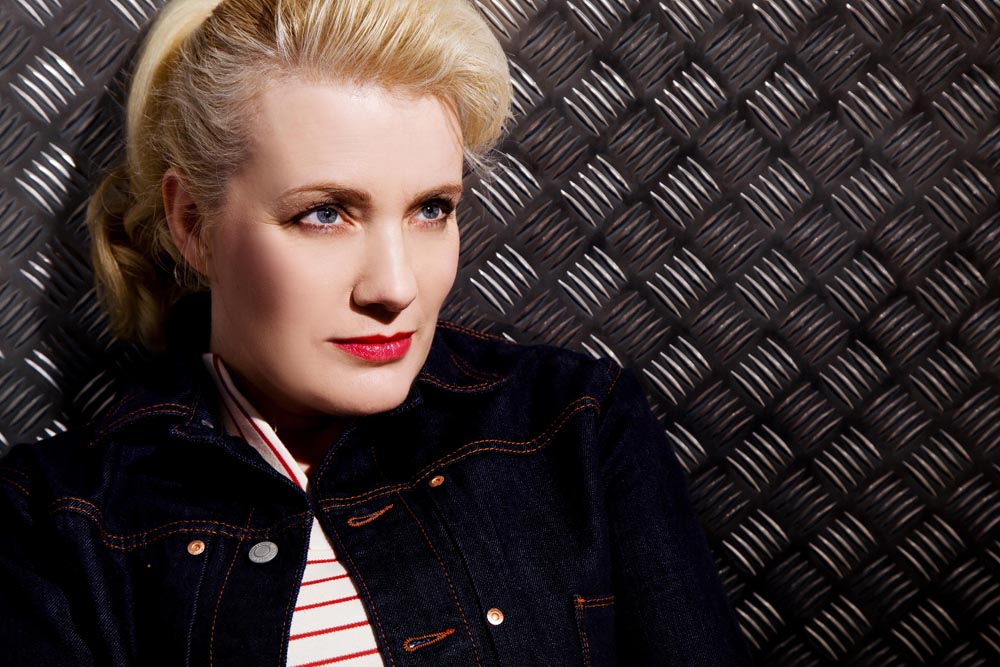 "It is a city, but at the same time it's got the feeling of somewhere smaller and more intimate," says Bruce of Cambridge. "Crime books often centre round domestic situations or work situations – places where people should feel safe. When somewhere is cosy, like Cambridge is cosy, a crime can feel all the more horrible. "There are so many people coming in and out of Cambridge, that if I was a master criminal, it wouldn't seem a bad idea to hide out in Cambridge," she continues. "You've got some of the greatest brains in the world here, so why couldn't you have some of the greatest criminal masterminds?"
Bruce's Cambridge is a world away from the Cambridge of postcards and placemats, set away from the glorious, sun-dappled colleges and focusing more – and in incredible detail – on the shadowy backstreets. Reading her novels, you might find yourself discovering things about Cambridge you didn't know, such as Mill Road cemetery being shaped like a guitar, or an idiosyncrasy in a stained glass window at the Michaelhouse Café.
Clearly there's plenty about Cambridge to keep crime writers busy for as long as the public have an appetite for headscratching mysteries and devious crimes. But what is it about crime in the first place that gets us fired up? Sophie Hannah, Cambridge-based author of Lasting Damage, has a theory. "People love puzzles, and I think crime offers that more than any other genre. People love trying to get the answer. And with that, there's the battle between good and evil, and the promise of a detective who will put it all to right."