Bring a touch of nature into your home this autumn with these top five trends from Neptune
Now that the heady heatwaves and brightness of summer are beginning to fade, it's time to welcome a more mellow ambience for the autumn season. Neptune's autumn 2020 collection draws on a nature-inspired palette, offering stunning, multi-layered solutions to home design. Here are five trends to look out for.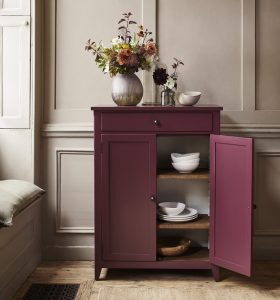 1. Coloured Cupboards
Tired of neutral-toned cupboards? Now is the ideal time to update your home with a more colourful form of storage solution. A perfectly painted side cabinet can add a subtle splash of colour to your living space, and is a refreshing change from scatter cushion colour-blocking. Warm tones tend to work well, although you might also fancy experimenting with something a little bit different, such as a deep blue or a subtle shade of grey. 
2. Unexpected Textures 
It's time to mix it up with your textures. Plain and printed linens, touchable velvets and characterful tweeds are all on trend. Neptune's intricate handwoven designs, made using 100% British wool, can really highlight your selection, too, so don't be afraid to go for what may at first seem like a slight mismatch.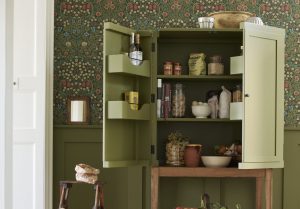 3. Going Green 
You can't claim to have gone for a nature-inspired palette without a healthy helping of green, so it's no surprise the shade is a major trend this season. Green is an incredibly versatile colour to work with in the home. You can of course add a splash of it with a houseplant – a classic way to bring the outdoors in – but you could also go a step further and select a shade of green for your walls. Opt for a spot of Neptune's newest paint colour, Olive, for a gentle take on the trend. 
4. Simple Patterns
Paring back your patterns is the way to go this autumn, so leave your bright colours and ditzy prints behind. Think natural wood grain and classic chevron weaving to add subtle personality to your rooms, creating an effect that is understated
and timeless.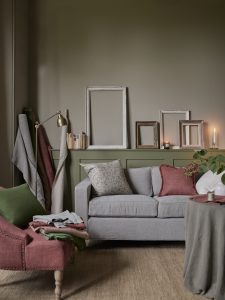 5. Tactile Fabrics 
This season, it's all about fabrics that look temptingly soft to touch. Autumnal evenings mean cosying up on the sofa, so if you haven't already, now is the time to update your decor with some soft and stylish fabrics that you can snuggle under as the nights draw in. 
Neptune's throws are woven in the historic village of Delph in Greater Manchester, where locally sourced fleeces are milled, spun, dyed and finished to create the softest blankets imaginable. Whether you're looking for a herringbone weave or a cable one, these warm, soft throws are a simple, yet satisfying addition to your home and can bring a soothing quality to any space. 
Neptune's store can be found on Harston High Street, stocking items for kitchens, bathrooms, bedrooms, gardens, home decor and more. You can also browse the collection online at neptune.com.