Quench your thirst this summer with a glass of one of these luscious, locally-made drinks
C
ranes Drinks
Cranberry & Blood Orange Liquer
We fell in love with each and every one of the cranberry-infused tipples at Cranes Drinks' Eat Cambridge stand back in May – but this silky smooth, award-winning liqueur won the day. Made with top quality cranberries from Wisconsin, USA, blood orange juices and rind, it was created in collaboration with a top mixologist and is great for zhuzhing up cocktails. Add a splash to your cosmopolitan or G&T for a delicious twist or use it to pimp your Prosecco – hey presto: Cranbellini!
It's priced at £19.99 for 50cl. Elsewhere in the Cranes range, and equally worthy of your tastebuds' attention this summer, are the deliciously crisp and fruity Cranes ciders, which come in flavours including raspberry and pomegranate, blueberry and apple, and cranberry and lime. They're available at stores across the UK – check the Cranes website for stockist details.
drinkcranes.co.uk

Cambridge Cider Company
Much Merriment
As good as its name, this merrymaking cider is a sweet, easy-drinking delight made with a mixture of dessert and cooking apples. It comes our way from Cambridge Cider Company – a passionate boutique producer of small-batch ciders made using apples from the region.
A must-try for cider fans, you can pick it up from local outlets including The Gog and Pint Shop.
thecambridgecidercompany.co.uk
English Spirit

Limongino
A nod to limoncello, the zingy Limongino is created using exquisite small-batch lemon gin, freshly zested lemons and a lick of sugar.
It's made by English Spirit, which hails from the village of Dullingham, and is a sticky, juicy, lemony dream – best served ice cold or added to a glass of fizz. £22 for 50cl.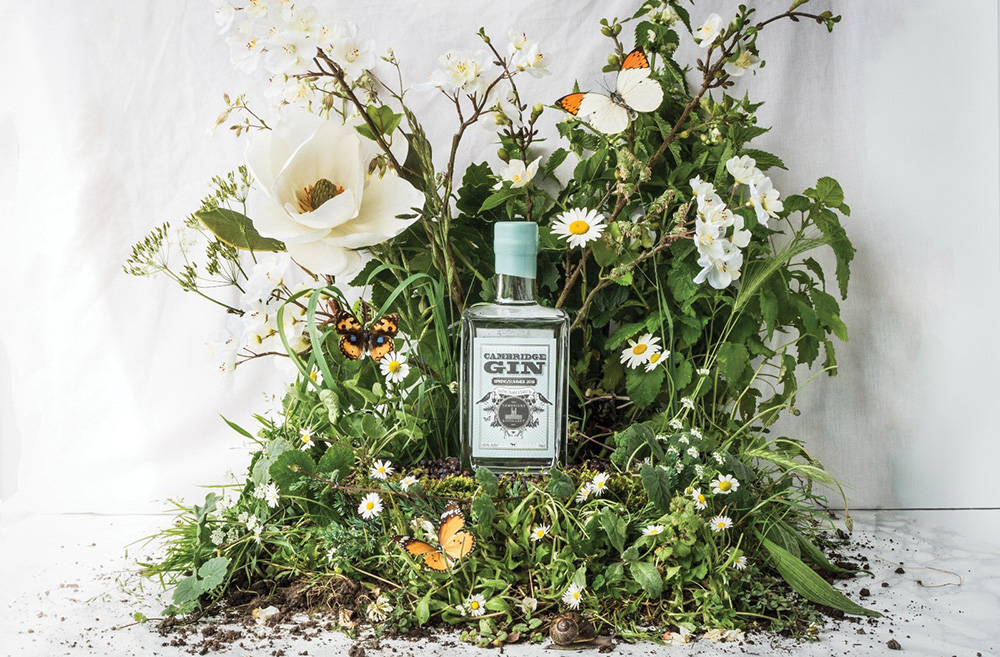 The Cambridge Distillery
Cambridge Seasonal Gin SS18
The globally renowned Cambridge Distillery have released their latest seasonal tipple: a splendid spring/summer 2018 gin with magnolia blossom, lemon balm and local honey.
Created just twice a year, the seasonal gins are limited edition and distilled using botanicals foraged from the local area. It's priced at £90 for 700ml.
cambridgedistilleryshop.co.uk

Breckland Orchard
Cream Soda
Nothing says English summer like an icy glass of cream soda in a country garden – and this one by local company Breckland Orchard is the top of the pops.
Luxuriously creamy, with a hint of vanilla and a whisper of rhubarb, it calls to mind a melted ice cream on a childhood summer day…
Ely Gin Company

Pink Grapefruit Gin
Made using fresh, whole pink grapefruits, this refreshing number from The Ely Gin Company pairs beautifully with a splash of tonic.
We love the 1920s styled branding on the bottle and the unique, tangy-sweet flavours. Priced at £22.99 for 500ml.
Brewboard
Lakota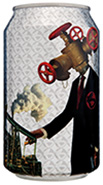 An indie brewery based out in Harston, BrewBoard have been making waves with their fantastic range of craft beers and fun pop-up events.
The Lakota, a light, American-style IPA, is just the ticket for a day of summer boozing, with its citrusy zing and hints of tangerine and papaya.
It can be yours for £2.59 a can.
brewboard.co.uk