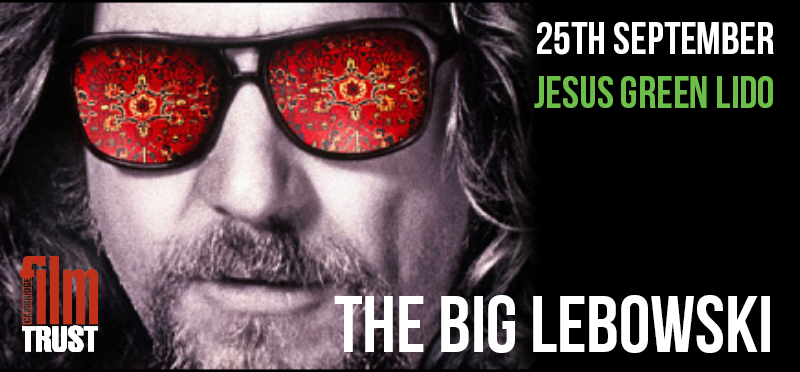 One of the Coen brothers best-loved movies, The Big Lebowski, is given an outdoor setting at Jesus Green Lido as an early offering from Cambridge Film Festival on 25 September.
Following the success of Movies on the Meadows over the recent Bank Holiday weekend, Jeff Bridges' slacker Dude alongside John Goodman light up this classic comedy.
A 16ft by 9ft screen will broadcast the film on one side of the pool, whilst spectators relax on the other. There will be food and drink available, and you're advised to bring along cushions and chairs so you can get comfy and stay warm.
Tickets will be available on the Cambridge Live website. Doors open at 7.30pm and the film will start when it's dark enough.
The main Cambridge Film festival runs 20-27 October, with opening and closing night films, main features, festival strands and UK premieres to be announced at the end of September.
www.cambridgefilmfestival.org.uk