Release your inner dragon at Cambridge's river extravaganza
Not so much about messing around on the water, as having a great time surrounded by colour and beats (well, drumming) and in aid of a good cause, Cambridge Dragon Boat Festival returns to the River Cam at Fen Ditton on 10 September for its 12th year.
On the banks there's food, drink, rides and entertainment for spectators to enjoy, not to mention the action on the water, where 48 boats battle it out on the river from 10am to 5pm along a 200-metre course.
In keeping with the Chinese theme, Cambridge Chinese Community Centre will perform a lion dance, as well as a traditional dance and a t'ai chi demonstration at 12pm, 1pm and 2pm.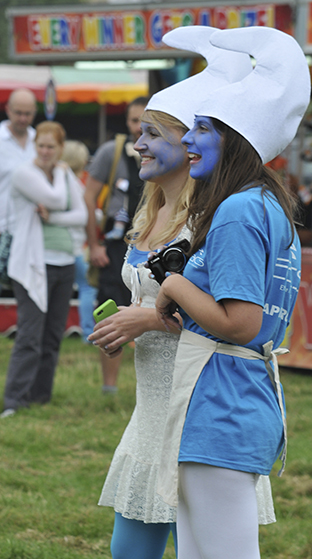 For children there will be a wide range of activities, including a bouncy castle, giant slide, stalls and face painting, while for fans of flying shows, a fly-past by a Lancaster bomber will provide spectacle and its own distinctive noise.
There's no need to decide whether to go before or after lunch as there will be a wide variety of hot and cold food and drink available, featuring award-winning burgers, pulled pork, speciality coffees and ice cream. There's a beer tent too, though strictly for spectators only until the competitors have finished their races!
The racing itself is quite a sight, with teams of paddlers in each boat encouraged by the event's version of a cox. Nothing like what you may have seen on the TV at the Olympics, these guys have a large Chinese drum at the end of the boat, which they use to beat the rhythm for the paddlers to follow.
Best of all, the teams' hard work is in aid of a fantastic local cause: Addenbrooke's Charitable Trust (ACT), which is the only charity dedicated to making a difference
for patients at both Addenbrooke's and the Rosie Hospitals.
"We are over the moon to be the charity partner for the Dragon Boat Festival for another year," says Carla Brown, corporate fundraising manager at ACT. "It is the 250th anniversary of Addenbrooke's this year so we hope to raise even more money than ever before to help celebrate such an important milestone! This year we hope to raise at least £15,000 to help us meet requests for help from doctors, nurses, researchers and other professionals so that they can respond to patients' needs, wherever the need is greatest over and above NHS funding." Whether it's treatment for an emergency, an acute condition, pregnancy or a long-term illness, ACT believes that every patient deserves the highest quality of care available.
Cambridge Edition are proud to sponsor such a fantastic local – and charitable – event again this year, and our team will be there
on the day, cheering on the teams of paddlers and giving out magazines, so we hope to see you there.