The bright lights and colour returns on 4 November
Cambridge's oldest and largest Bonfire Night celebration returns to Midsummer Common on 4 November (remember, remember – not the 5th!) for an evening of booms, bangs, sparkles, oohs and ahhs. Presented by Cambridge City Council and organised by Cambridge Live, this annual event sees thousands flock to the historic common each year for a huge fireworks display, bonfire and fairground. It's free to attend (donations welcome), with the bonfire being lit, the fairground opening and food stalls serving from 6 to 10pm.
"Cambridge is gearing up for another amazing fireworks display," says Chris Pearce, from multi-award winning company Jubilee Fireworks, which is designing the display. "We are planning a show that will thrill and entertain like never before, with the introduction of a new range of impressive effects from Italy and Slovenia, in addition to the more traditional fireworks that appeal to everyone. The all-aerial display has been designed to have maximum visual impact with fireworks bursting up to a height of 200 metres. The display will feature sequences of shells and roman candles of every colour and hue imaginable, some novel noise effects, and a spectacular finale that is sure to take everyone's breath away!"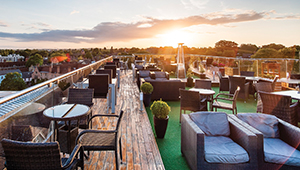 As always, it's likely to be a very popular event (the organisers expect to see around 20,000 attendees), so allow lots of time for your journey and cycle or walk wherever possible. Donations of at least £3 are encouraged, which can be made by texting the word BANG to 70500.
For an alternative spot to see the stunning light show, you can get the best view by heading up to the stunning roof terrace at the Varsity Hotel. While you're watching the fireworks you'll be able to enjoy a warming mulled wine, or opt for something a little stronger and sample a couple of the hotel's expertly blended cocktails. Entry is priced at £15, which includes a glass of mulled wine.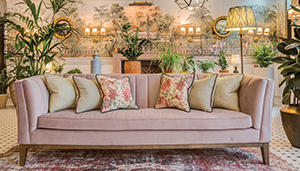 And another option far from swarms of people and perhaps a toffee apple on Midsummer Common is available at the Tamburlaine hotel, where they'll be serving up a decadent Bonfire night tea created by head pastry chef Jérôme Viard. Served in the hotel's gorgeous, colonial-inspired Garden Room, this delectable teatime menu features mini pumpkin pies, toffee crab apple pie with honey crémeux, cinnamon doughnut and blackberry and pear frozen parfait, topped off with fireworks and served with gunpowder tea. Priced at £21.50 and available until 30 November.