Teams are invited to apply for the 12th Dragon Boat Festival, in September
Taking place each year on the River Cam at Fen Ditton, the Cambridge Dragon Boat Festival is one of the most eagerly anticipated events in the local calendar. There's food, drink, rides and entertainment on the banks, but the real action takes place on the water, where crews battle it out on a 200m racecourse.
Now in its 12th year, the 2016 Cambridge Dragon Boat Festival is supporting Addenbrooke's Charitable Trust (ACT), and as ever will feature teams comprised of clubs, companies and organisations from around the region and beyond.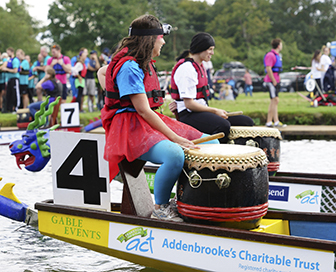 If you fancy getting a team together, you don't need any previous experience – just lots of team spirit and enthusiasm! The dragon boats, qualified helms and all racing equipment are provided and each crew is guaranteed a minimum of three races.
One of the early entrants into the Festival, which takes place on Saturday 10 September in Fen Ditton, is Cambridge-based Kerio Technologies UK Ltd. 2016 will mark the fifth time that Kerio have taken part in the Festival and they are entering two crews this year owing to the worldwide interest the Dragon Boat Challenge generates amongst its employees.
"Our HR tag line is people first, and we have colleagues from the USA, Australia, Russia and the Czech Republic join the UK office to have some fun," says crew manager, Tracy Shepherd. "One of our colleagues from Prague has said it is the best team-building event he has been to."
With participants coming from all corners of the region (and around the globe!), the inter-company rivalry is definitely building – and other early entrants include Festival charity Addenbrooke's Charitable Trust, Riverside Care and Support, Kings Removals, Cambridge Crystallographic Data Centre, Thomas Ridley Food Service, Granite Transformations and Ardex.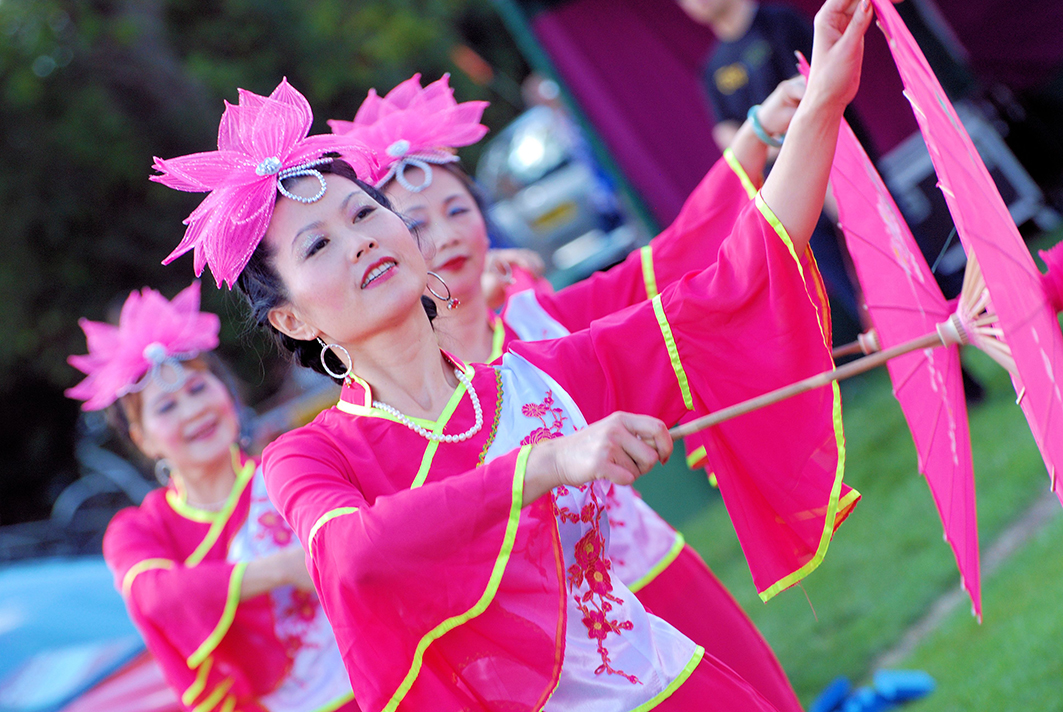 Ardex in Haverhill is the UK arm of an international family-owned business based in Germany. Crew manager and sales Administrator, Matthew Hardy highlights the enjoyment employees get from the day. "It's a really great day out providing the opportunity for our staff to interact more informally and release some competitive energy. We know that all of our team who attend will come away from the event with a smile." Similar to Kerio Technologies, Ardex will be represented by a range of employees from across the company, with Matthew adding "our teams will be made up from a cross-section of our entire business, with some participants travelling down from as far as west and east Scotland just to take part."
The Festival promises a fantastic day for competitors and spectators alike with Chinese-themed entertainment, children's rides, inflatable activities and plenty of food and drink for all the family on the bankside. The top fundraising crew for ACT will also receive a delicious prize meal courtesy of recently refurbished Café Rouge Cambridge.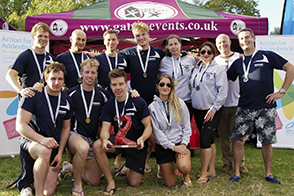 Best of all, it's all in aid of a fantastic local cause: Addenbrooke's Charitable Trust (ACT), which is the only charity dedicated to making a difference for patients at Addenbrooke's and Rosie Hospitals. Whether it's treatment for an emergency, acute condition, pregnancy or long-term illness, they believe that every patient deserves the highest quality of care available. The aim of the charity is to continue to support the hospitals, by raising funds for cutting-edge technology, additional specialist services, vital research and extra comforts for patients over and above what would be possible through NHS funding alone.
Carla Brown, corporate fundraising manager, says, "We are delighted to be the Festival charity once again. In 2016, Addenbrooke's Hospital celebrates its 250th anniversary and we welcome your support during this very special year."
For further information and an entry form, call Gable Events on 01780 470718 or visit the website. To find out more about the services of ACT call 01223 217757 or visit www.act4addenbrookes.org.uk.
See www.dragonboatfestivals.co.uk or call 01780 470718.