Is taking two weeks off studies to do work experience the best model for developing students' skills?
There is much talk about the value of work experience for young people as they study for GCSEs and further education, but do the opportunities that schools provide for young people to gain workplace experience really help young people develop beneficial skills?
Cambridge is one of the world's fastest growing business clusters. The rapid expansion of scientific and technological business sectors has resulted in a skills shortage, with companies finding it increasingly difficult to find the right people.
Alistair Easterfield, Director of Science & Employer Engagement at UTC Cambridge argues the case for work experience vehemently and advocates schools developing strong partnerships with employers. "Integrating work experience in the curriculum for all students is a key element of our provision. The UTC philosophy is based on developing partnerships between educators and business people, all working together with the students to develop skills that make them employable and illustrate the relevance of curriculum-based study, when applied out there in the wide world."
---
"They've got the real story and they've reflected that in their projects"
---
So how does this work in practice? Rather than a couple of weeks a year where students undertake work placements on site with employers, UTCC has developed a model working with employers to deliver projects that underpin the curriculum using real-life scenarios. Every week a day is put aside for all students aged 14+ to work with staff from leading businesses, replicating the research, planning and production processes that take place in the work environment.
Students work in teams, which helps to build their confidence, communication skills and essential soft skills including self-management, team working, problem-solving and customer awareness.
"It's great to see they've really taken all the information in and got to see the reality of it all at our facility – they've got the real story and I'm very pleased to see they've reflected that in their projects," says the Medical Research Council's Liz Pryke.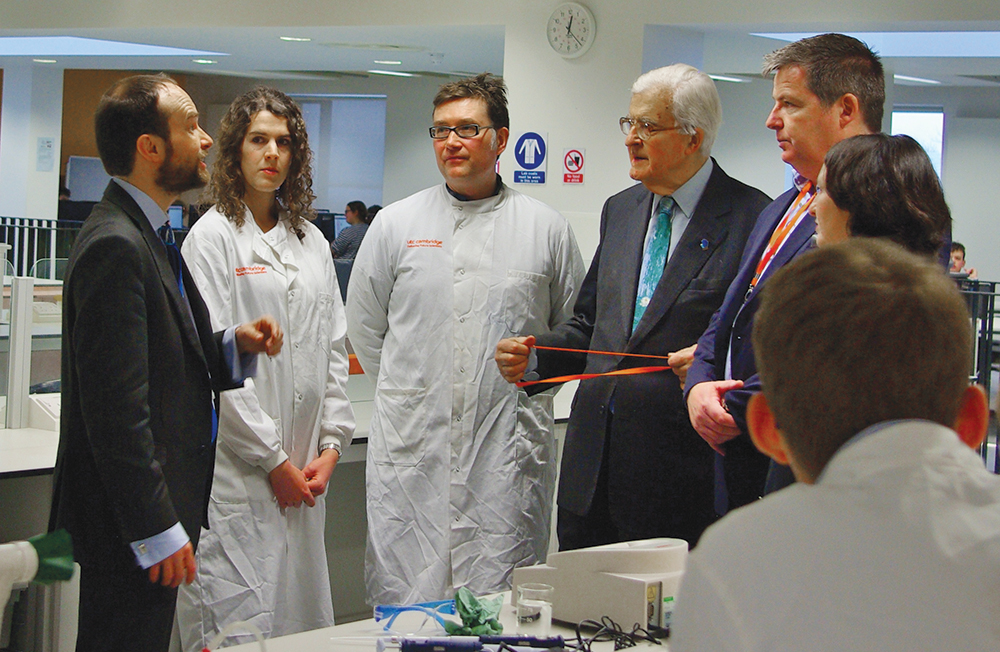 Employers are aware that they need staff with the skills and training to design, deliver and maintain new technologies. They are also aware of the many benefits that association with and input from young minds bring to the partnership. The value in continuing professional development terms for many partners is proving a great incentive to work with UTCC. Management, team coordination, project leadership, innovation – on all levels the professionals working with these student groups are recognising the payback.
"It is an excellent endeavour and good for all parties. Students are enthusiastic about being given the chance to explore the practical side of science and we in industry benefit from helping develop our future employees," comments Simon Rudge, from the Babraham Institute.
So after much talk amongst politicians and academics it really does appear to be that a new model is emerging where schools and employers can work together in the interests of developing young minds and future talent.
"It is encouraging to see the development of excellent partnerships with local employers and the technical community, clearly drawing on Cambridge's strengths and intelligence. This really sets the agenda," says Lord Baker, from the Baker Dearing Educational Trust, of UTC Cambridge's endeavours.