Charlotte Phillips explores the benefits of adult learning, as well as the opportunities available in Cambridgeshire
hen it comes to adult education, our area isn't so much rich in opportunities as at billionaire levels – several times over. There's almost nothing you can't learn, from resurrecting long dormant skills to acquiring expertise in a new field. You can accumulate professional qualifications to boost your promotion prospects in an existing career, or to help you move in a new direction altogether. 
Local learners certainly seem to be convinced. In the last academic year, almost 2,500 adult students signed up for courses at Hills Road. At Madingley Hall, home of the University of Cambridge Institute of Continuing Education (ICE), there were 4,800 enrolments last year; a figure that's predicted to rise to at least 5,500 in the 2019 to 2020 period. 
The figures are particularly impressive given the difficulties faced by adult education providers over the last few years.
While universities are feeling the love in terms of public funding and attention (over £8 billion more in 2017-18), that's definitely not the case for the 50% of 18 to 30 year olds who don't make it to college, or for older non-graduates, says a recent report from the Department of Education.
Between 2009 and 2018, funding for adult learning fell by 45% and the number of adult learners dropped from four million to 2.2 million between 2005 and 2016.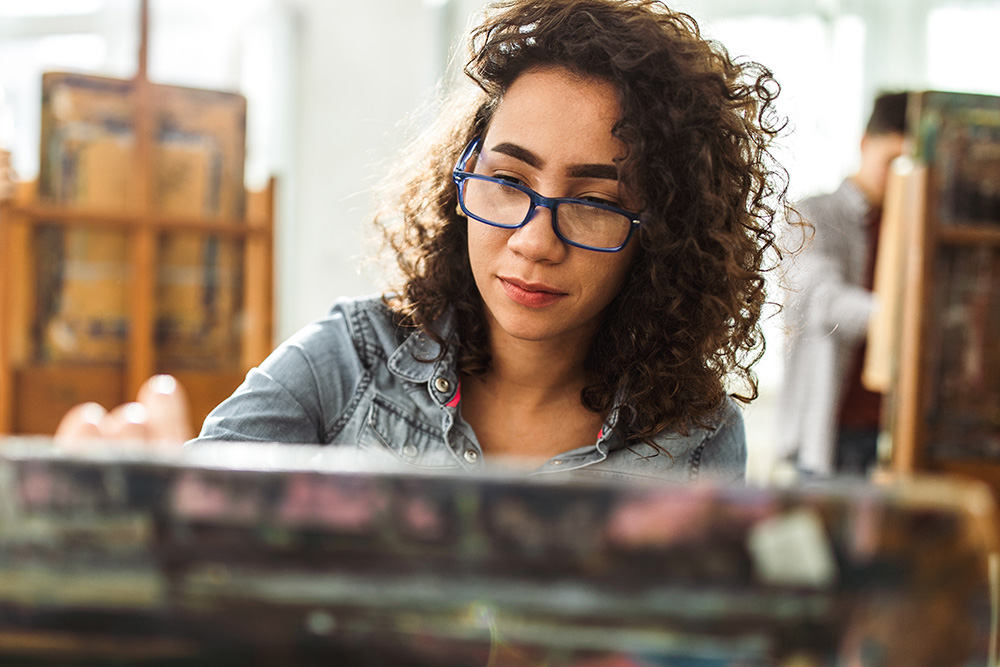 Other countries take a different approach: in France, lifelong learning for workers is viewed so seriously that employers are assessed every six years to make sure they're doing enough of it. It's also free. "It's legislative and it's mandatory," says Dr Deirdre Hughes, associate fellow at the University of Warwick, Institute for Employment Research (IER), and author of an influential report, Adult Education: Too important to be left to chance.
As the French have presumably discovered, it's not just adult learners who lose out from reduced access to education and training in later life, but society as a whole. Get the quality and accessibility right, and everyone benefits. That means – among other things – making the organisations that offer adult education accountable, and ensuring the education that's on offer really cuts it when it comes to preparing people for a world where flexibility and multiple careers are fast becoming the norm.
While local providers are doing their bit – Cambridgeshire skills courses are available to help locals gain the essential skills and qualifications that will get them back into employment or progress in their career – those days may be some way off.
Instead of government-funded training (and paid leave for employees while they're doing it, as in France), UK workers instead have the longest working week in Europe, according to the Trades Union Congress. It's not hard to understand why, after a hard day's slog in the workplace, people feel like going home and putting their feet up rather than going back to school.
We need to focus nationally on adult education
The irony is that people who stand to benefit most from additional training and education – those with fewer skills and qualifications – are the ones least likely to access it, according to a recent Office of National Statistics analysis. Some people cited a lack of confidence as a barrier to learning or training. Others just didn't have enough time.
No wonder the IER report by Dr Hughes, published in 2016, called for more joined-up strategic thinking so that disadvantaged adults could carry on learning – and take their places in the workplace. There's still a long way to go," she says. "The numbers are falling in terms of adults going on to continue in education. That poses a serious threat to not just economic prosperity, but to actual adult prosperity in day-to-day lives."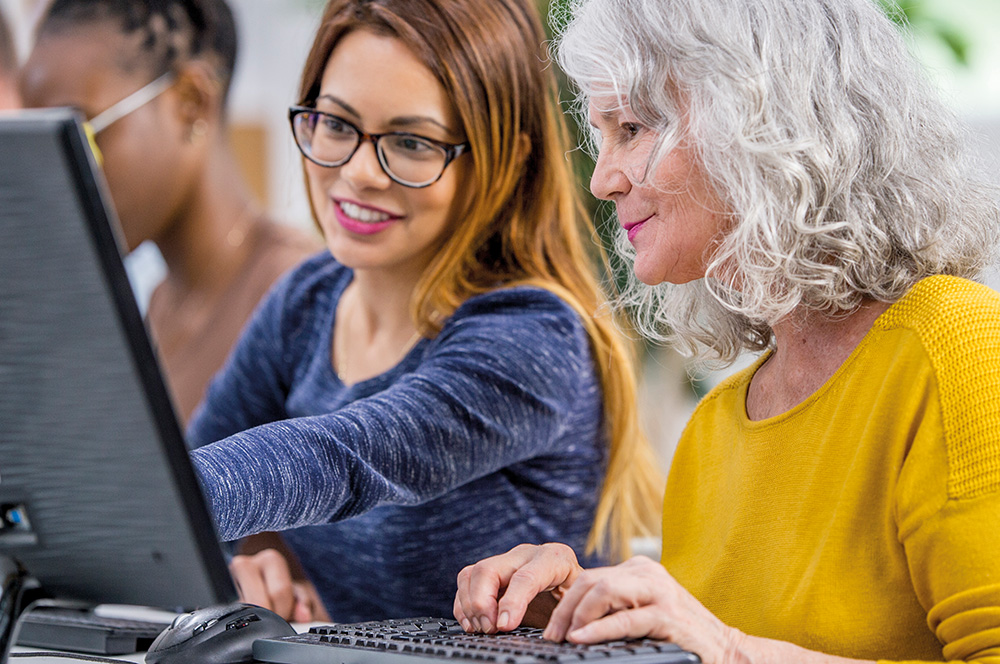 It's all so different from the can-do approach of 100 years ago when the 1919 Report on Adult Education was published. This argued that adult education wasn't a luxury, but a national essential. If citizens were better educated, they'd also be better equipped to benefit society as a whole. Universities were to play a big role in adult education, actively recruiting older students and being prepared to spend big money on establishing new departments to look after them.
That spirit should be rekindled today, thinks Dr Hughes. "We need to focus nationally on adult education," she says. "It will make this country prosper, and individuals and their families prosper." 
In spite of all the obstacles, adult learning institutions in our area are making strenuous efforts to ensure that courses are inclusive and accessible – and that those who would struggle to pay for their courses don't miss out. 
"We've faced many challenges with the changing economic environment and funding cuts, but we're still fighting fit," says Zoe Sweet, Adult Learn and Train officer at Cambridge Academic Partnership, where – among the impressive range of courses offered at venues across our city – students may qualify for full funding to study English and Maths up to GCSE level. 
So, who is signing up for courses? It's a varied lot of people, with an equally wide range of motivations, interests, goals and ages. At Hills Road College, half last year were aged between 20 and 39, something that's "perhaps reflective of available income and fewer responsibilities", says the college spokesperson. 
It's a similarly varied picture when it comes to other providers in our area. "We're seeing the retirement age being extended and people in their 50s and 60s thinking, 'I've paid the mortgage off, perhaps the kids have finished university and now I want to start a business, write my autobiography or change career completely'," says Dr James Gazzard
at ICE. 
Some learners are contemplating a mid-career reboot of their future lives. "They're thinking about the 100-year life as well, having to work until they're 70 or 80," says Dr Gazzard. Some are also concerned about the impact of Industrial Revolution 4.0, the brave new era of machine learning. Brilliant news if you happen to be a perfectly honed algorithm, slightly less so if you're one of the carbon life forms that it could displace.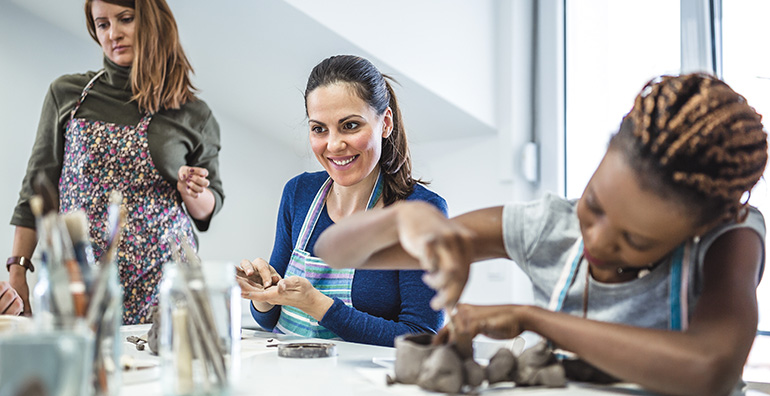 In the UK as a whole, the number of younger students is still small (2.6% at Hills Road last year), but it's likely to increase as growing numbers of 19 and 20 year olds decide against going away to college, either so they can earn money while studying part time, or because of learning disabilities. 
At the other end of the age spectrum, there are the third-age learners. "They're incredibly engaged and they often have the time and the money to invest, really exploring new disciplines," says Dr Gazzard. These motivated students feature at other venues, too. Last year just under 4% of last year's student cohort at Hills Road were aged 70 or over. 
Unsurprisingly, the need to widen access and tailor courses to an increasingly challenging future is something that adult education providers in our area know all about. Educational offerings are constantly being honed in terms of content, relevance and learner satisfaction. 
Providers are keen to stress that learning as an adult is a very different experience from when they were little. "What we're trying to do is be the open university element of Cambridge, so the students get all the quality and resources of Cambridge, but we're not judging you on your previous education," stresses Dr Gazzard. ICE is also widening access with financial support, with bursaries that may be available to prospective students who haven't previously attended university, are on state benefits or where a state pension is their sole form of income. 
Adult education will make this country prosper, as well as individuals and their families
Learners and their needs are at the heart of the process, agrees Zoe Sweet at the Cambridge Academic Partnership. "When considering provision, we look at the location carefully, we try to ensure accessibility is available for all and, wherever possible, free parking is available. We look at the timings of the courses, deliberating the targeted audience and their potential learning barriers," she says. At Hills Road, meanwhile, a dedicated learning support team provides specialist support to disabled students with learning difficulties and physical disabilities. 
With providers making it easier than ever before to start learning, the most difficult decision may be which course to opt for. Hills Road could help you see the world differently by learning one of the many languages on offer, including Arabic, French, Italian and Turkish, or help boost your earning power by signing up for courses in website design or running your own business. Or you could simply let the music carry you away with a recreational course in dance (ballroom, Latin or – newest of the lot – disco). 
Want to develop your ability to think innovatively? (A top skill for the future, according to employers.) How about ICE's new diploma in creativity? Coaching is also proving extremely popular there, as are courses in international development and international relations. 
For those seeking to turn an interest into a new career, the silver jewellery course offered by Adult Learn and Train can lead to learners creating their own hallmark and starting a business. "We've also had learners who have joined an art class and become inspired to go on to sell their own work, or go on to teach," says Zoe Sweet. 
Whoever you are and whatever your current aspirations or previous educational experience, providers in our area are ready to help you. "Often, we see people who are concerned about the future," says Dr Gazzard. "What we believe we can do is bring the very best of Cambridge to you and do that in a way that's accessible." 
Five courses with a difference
Undergraduate diploma in Archaeology: Death and the Ancient World (ICE)
 Painting without boundaries (Hills Road)
Flower arranging: Japanese ikebana (Adult Learn and Train)
Disco dancing (Hills Road) 
Eco beeswax wrappers (Adult Learn and Train)