Resolving to lose weight or give up booze is so 2019; this year, learning a new skill is the way to go, says Charlotte Phillips
Oh go on, you know you want to. Roar into the new year, that is, as the best possible version of yourself, the person you know you could be with just a little effort. All you need to do is cut out every type of indulgence and exercise yourself into oblivion and your happy, shiny new self will be ready to launch into the world.  
The only problem is that while the new, high-gloss version of ourselves might make it out there briefly, the older, scruffier one isn't giving up without a fight. In an annual victory of hope over experience, millions of pounds are wasted each year by people on gym memberships and classes they never actually attend, while according to one survey, 90% of New Year's diets fail by 1 February.
In Cambridge, at least, plenty of local residents are opting for something different. Given how generally joyless January is, they're swapping punitive for positive – opting for baking, tasting, writing and rethinking their way into a bright new future with courses and classes that aren't just worthwhile but inspiring and challenging – not to mention good fun. 
Cambridge Cookery sees a lot of this. Its January Bread Making for Beginners class – one of many it runs – is always fully booked. The reason? Breadmaking's fundamental appeal. As the school's founder, Tine Roche explains, nothing beats countering a miserable time of year more than the alchemy of turning a primordial warm gloop of yeast, flour and water into a freshly made loaf.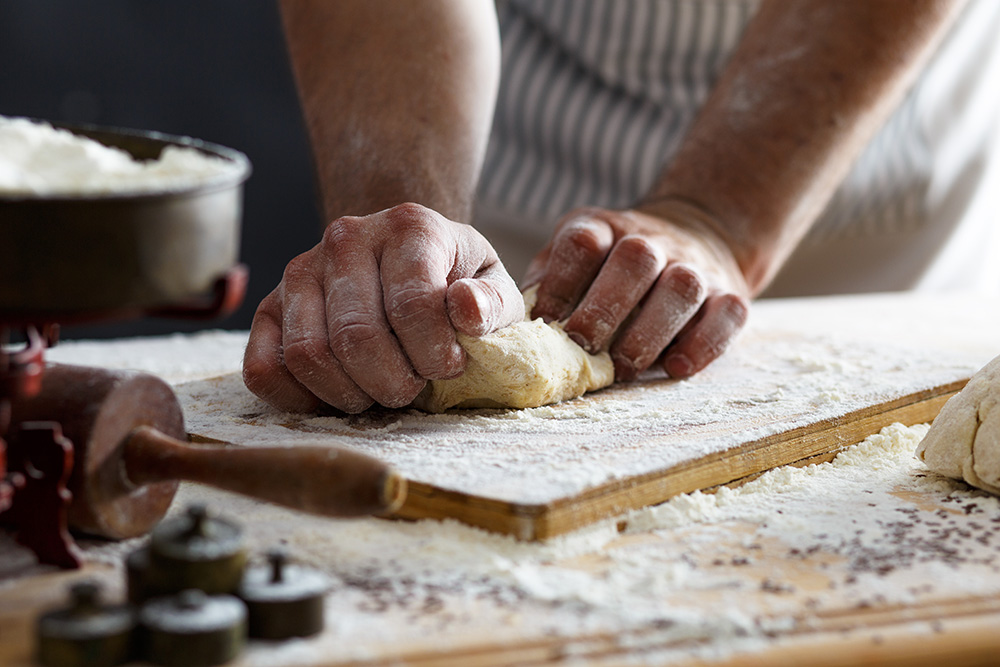 "We do see people literally transformed after our bread classes, so it's not an exaggeration to claim that learning how to bake bread is life-changing," she says. "It falls into the category of mindfulness – a repetitive physical activity that allows the mind to wander." 
Once people have experienced the first ecstatic experience of making their own Scandinavian rye or focaccia, they tend to carry on, she says, even sending photographs of their latest creations back to the Cambridge Cookery team.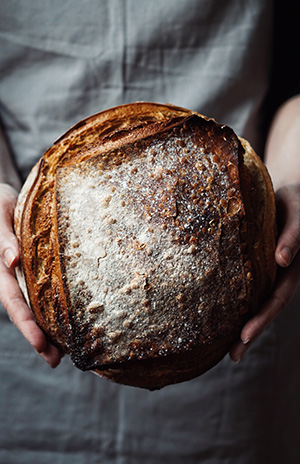 Bread, says Tine, isn't just the backbone of everything in the kitchen but a connection with previous generations. "When we knead, when we engage with the dough, I think something in the brain goes, 'Oh yes, hang on a minute, there's a gene in here that goes right back to the Egyptians and their breadmaking 4,000 years ago'."
If bread is a life-affirming foodstuff, wine is its liquid equivalent. But unlike bread, it comes with its own mythology and jargon that can be horribly off-putting to people whose upbringing doesn't include a well-stocked cellar or inside information on which cheeky little vintages top 2020's 'must swig' list. 
It's here that the Cambridge Wine Academy, run by Steve Hovington, comes in.
Impressively combining two cool careers – wine expert and rock musician – he runs a series of courses that ensure anyone can approach a wine list at a confident canter – and beat the snottiest sommelier at their own game.
He'll dispel myths – red wine with fish or chicken? Why not, if that's your preference?
He'll explain which grape varieties do what, and for the very keen who want to go beyond the popular wine tastings Steve organises, he can even prepare you for accredited WSET qualifications (that's the Wine and Spirits Education Trust). Again, it's hard to think of a nicer way of easing into 2020 and beyond. 
If bread is a life-affirming foodstuff, wine is its liquid equivalent
All it takes, he says, is a bit of enthusiasm and an interest in wine. "We learn how to taste wine – it's a bit of thinking about what you're drinking, what sort of styles of wine you like and why. The more practice you get, the easier it becomes to judge quality."
People leave with a new-found confidence to try something different, he explains. "Most people tend to stick to what they know. These courses get them out of their comfort zone and trying new things."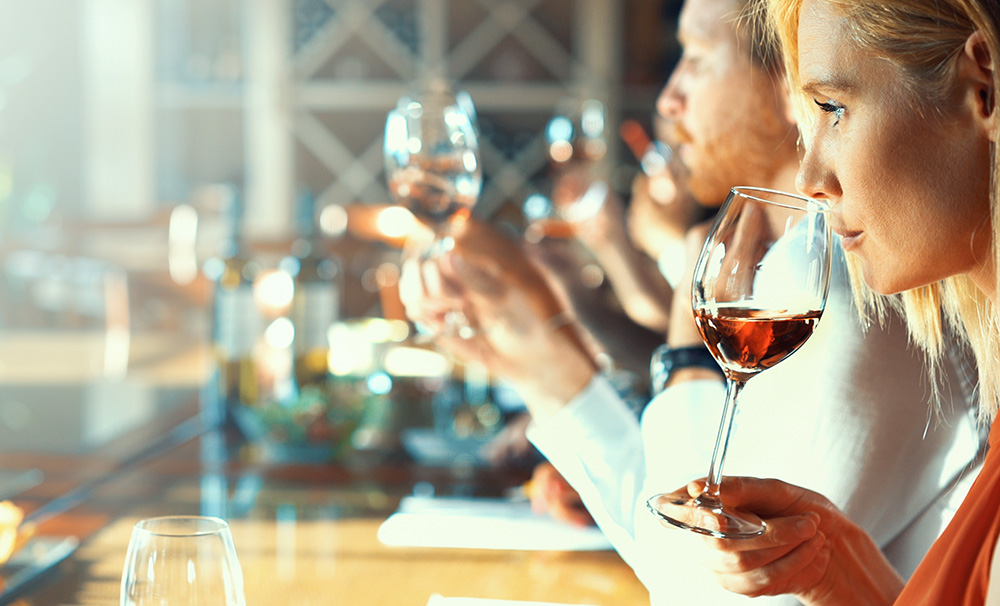 For other people, the New Year can be a time to start thinking about scratching a very particular itch. Cambridge and the surrounding area is an intensely creative area (no surprise there), particularly when it comes to writing. For many people, however, the gap between wanting to put pen to paper and actually doing something about it can feel almost unbridgeable. That's where award-winning writer and creative writing tutor Jo Wroe comes in. 
Jo runs a range of courses at Hills Road and Lucy Cavendish College. Students speak of her brilliance at removing their barriers through, among other things, liberating creative writing exercises. Blocked inspiration is unjammed and fictional characters leap to life on the pages. And for Jo, seeing people transformed by her courses is a constant source of satisfaction and delight. 
"I really do believe that everybody has got endless stories in them," she says. "They just have to have the confidence or be given triggers that let them access it. Some people have extraordinary life experiences; not all of them want to write them down, but we all have rich lives and we're all unique so nobody else on the planet will sit down and write what you write. We all have stories and everybody has this astonishing capacity to make up characters – I've got exercises that demonstrate that to people. If you're in a setting where you're supported and given lots of ideas and encouragement, it's astonishing what humans, any human, can come up with." 
The creativity she and her students so successfully harness is something that Dr Alex Carter is something of an expert on. He's joint course director of a new course, the Undergraduate Diploma in Creativity Theory, History and Philosophy at the Institute of Continuing Education (ICE). It's a jaw-dropping proposition, aimed at students with 'an interest in the history of ideas', as the course overview says, and bringing together topics and subjects as diverse as history, art history, philosophy, literature, film, evolutionary biology and psychology, as well as creative writing. 
Its scope is as ambitious – and enticing – as the subject range. Over three terms, the course covers everything from the ancient world's perceptions of creativity to geniuses of the Renaissance, finishing with the democratisation of creativity. Given the growing importance of creativity in every industry for solving problems and coming up with new ways of doing things, its potential appeal covers a gamut of different industries and professions. "We've had people applying with unrelated degrees like political science or manufacturing… some of whom are in business, but who have an art connection," says Dr Carter. 
Even the way it's marked has a creative twist. Students hand in three essays (one a term), are given detailed feedback, then rework them for submission as part of a portfolio at the end of the course and are awarded a final grade. What do students get out of it? It's almost a question of what they won't. For a start, it's equivalent to a half year at university in terms of credit (most students will already have higher education qualifications).
People are more interested in an experience than a thing
Then there's its focus. Creativity is something that makes us uniquely human, gives us the ability to rethink life, the universe and everything. Sign up for this course – for professional reasons or just because you're interested in a topic that has the capacity to enhance so many different areas – and you'll undoubtedly end up enriched in ways that might surprise you. 
"It's about doing something where you're out of your comfort zone, so inevitably we have to try and create an environment which is conducive to that and which is going to encourage students to do that rather than just end up falling back on old tropes and doing old things," says Dr Carter. "We encourage people to try new things, without there being any risk attached." 
For many of us, acquiring a new skill or broadening existing ones can hit that sweet spot in a way that makes us feel good about ourselves and rightly proud of our new accomplishments. Others need some additional help with rediscovering that sense of success and wellbeing. It's here that life coaches such as Madeleine Morgan come in. About 90% of the people she sees, often high-flyers – company bosses and highly skilled professionals among them – lack confidence. 
"I've coached some really successful people who have been dogged by imposter syndrome," she says. "It doesn't matter how successful they are, they still feel people are going to find them out and it spoils the enjoyment of the achievement." 
Even generally confident, highly educated people can come up against issues that their training hasn't equipped them to deal with. "Perhaps they get a really difficult manager or a controlling partner or get into a situation where their skills and mindset are not complete enough," explains Madeleine. 
Her work focuses on helping them overcome this, resolve career crises and successfully move on, often achieving far more than they'd thought they could. Solutions include harnessing what she describes as the power of curiosity to find a way through a difficult situation. Asking what has driven someone to act the way they do rather than reacting angrily to their behaviour can make a
huge difference. 
"We're all good at 'doubt' questions like, 'what if it goes wrong' or 'am I good enough?'," she says, "but less good at 'resource' questions like, 'what could I learn?', 'what's my part in this?'
or 'how could I change?'" 
The bottom line is that learning something new – whether it's bringing that long-buried novel into the light or taking a perfectly baked sourdough loaf out of the oven – is just half the story. Whether New Year's enlightenment comes in the shape of a bottle, some bread or a book, what people really love is that they're not just learning something new, but doing it with compatible people. And that sense of companionship is really what it's all about – part of an experience to be treasured. 
"Increasingly, we're aware that we live in such a materialistic world that people are more interested in an experience than a thing," points out Tine Roche at Cambridge Cookery. Learning new skills can, she says, be a life-affirming experience that can give people a new purpose – not just during the new year, but for life. "It gives you something; it grounds you." 
CASE HISTORIES
Two local adult learners share their experiences
Creative writing
They say that everyone has a story in them. The problem, says Isobel, is that while that's true, knowing where to start can be difficult. Studying with Jo Wroe gave her the belief that she could write a book of her own. "Jo has a wonderful way of unlocking creative talent in each of us," she says. 
And it wasn't just the writing that made the experience such an enriching one. "What I enjoyed as much as writing was the other people. It's generally a group that you don't know and haven't met before, but each week you hear their stories and share your stories with them. It's a wonderful social event, too, but you all have a common aim."
Creative writing sessions took on an even greater importance when Isobel was diagnosed with breast cancer. "It was absolutely a lifesaver, because I had a focus, something to look forward to every week – and particularly when I was going through chemotherapy. No one on the course knew I was undergoing treatment apart from Jo and it was such a relief – I couldn't stand to be identified as a sufferer. No matter how drained I felt, I didn't miss a single session. I found the energy from somewhere and it was an absolute godsend," she says.  
"We all have challenges in life, of different kinds, and it can be the darkest, bleakest time in January. Do this and meet a new group of people, do something for yourself that's going to take you out of whatever doldrums you might be in. I can't recommend it highly enough. Even if you never write a book, it doesn't matter. It's a journey you go on. I've kept all my notes and hopefully one day they will make it into print."  
Career coaching
Jane (name has been changed for privacy), a highly qualified IT professional, came to see Madeleine Morgan at a low point in her career. Despite her expertise, she felt she was being sidelined by sharp-elbowed colleagues and was concerned that her career was stalling, to the point where she was seriously considering leaving her job. As her self-confidence plummeted, it was also affecting her personal life. 
Career coaching helped her to turn things round, rebuilding her confidence, developing her assertiveness and raising her profile within her company. Within a short time, Jane had been given a bigger bonus than ever before and headhunted for a leadership role in a different department that recognised her exceptional people and technical skills. She loves this new role, is able to play to her strengths – and now has a far better work-life balance into the bargain.