The Great Big Cambridge Easter Egg Hunt
This Easter, take to the streets of Cambridge as part of a mass Easter egg hunt in aid of Teenage Cancer Trust. Cambridge chocolate shop Chocolat Chocolat have enlisted the talents of some local celebrities, including the Mayor, the presenters of Star Radio, author Jeffrey Archer and MP Julian Huppert, to create an Easter trail like no other. Join in and tour Cambridge's independent shops, answering questions for a chance to win chocolatey prizes. Visit: www.chocolatchocolat.co.uk for details.
Easter at Kings
Juliet Stevenson will launch a series of seasonal concerts and events at King's College Chapel with a reading of poetry by T S Eliot on 30 March. The acclaimed actress will be joined by Rowan Williams, and music will be provided by Guy Johnston (cellist), performing works by Bach. Tickets are £10. Then, on Good Friday, James MacMillan will perform the St Luke Passion with scholars from Cambridge University and the Britten Sinfonia. Tickets £15-£30; available from The Shop At King's. For the full programme of events, visit the King's College website.
Choc Full of Science
Why does chocolate taste so delicious? Find out at Cambridge Science Centre today (runs until 5 April) when experts will reveal the strength and secrets of our favourite Easter treat. Various times – see Cambridge Science Centre website.
Burwash Easter Egg Hunt
Mums, dads, grandparents and kids, don your wellies and strike out for Burwash Manor on April 4, where the Rocking Horse toy shop is teaming up with Chocolat Chocolat to lay an Easter egg trail. Follow the clues, make your way around the farmyard shops and meadows and win delicious prizes provided by the Cambridge-based chocolatier. As well as the egg hunt, there will be activities such as face painting, donkey rides and crafts, plus a funfair and Easter-themed games. Keep an eye out for the Burwash alpacas as you explore, and you may even be lucky enough to spot a new-born lamb or two. Entry is £2.50 per child, with all profits going to local charity Tom's Trust. The event runs from 11am to 4pm.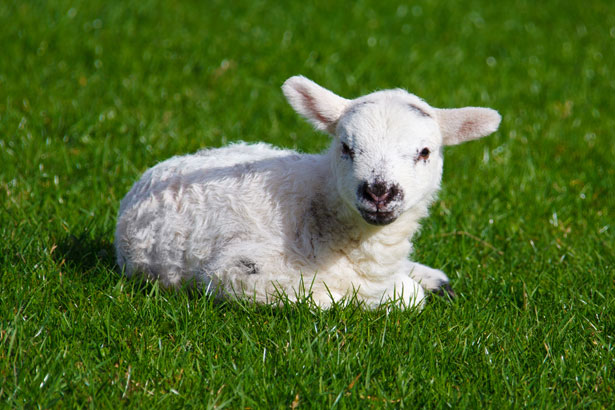 Lambing at Wimpole
Some white, woolly, spindle-legged new arrivals are expected at Wimpole Hall's Home Farm this month. Lambing season gets underway from 7 April at the estate's working farm, where visitors can watch newborns take their first steps and learn more about lambing from staff and volunteers. Keep an eye out for Wimpole's Lambing Days, where you're more than likely to witness a birth – or at least see tiny lambs of just a few hours old. Plus, there's bound to be a few other farmyard babies around. Did you know? Ewes most often give birth to twins, sometimes triplets or occasionally one large single lamb.
Audley End's Easter adventure
Would you rather converse with a king, banter with a butler, chat with a Roman centurion or make merry with a monk? Visitors to Audley End House and Gardens may meet all four characters – and more – at the great Easter Adventure Quest, running 3-6 April. Characters from the past will be wandering the grounds of this stately, Jacobean house, answering questions to help you on your search for a delicious chocolatey reward. Crack the clues and see where adventure takes you! The Easter Adventure Quest runs 11am-5pm. Entry is free for English Heritage members, otherwise it's £16 for adults, £9.60 for children under 15.