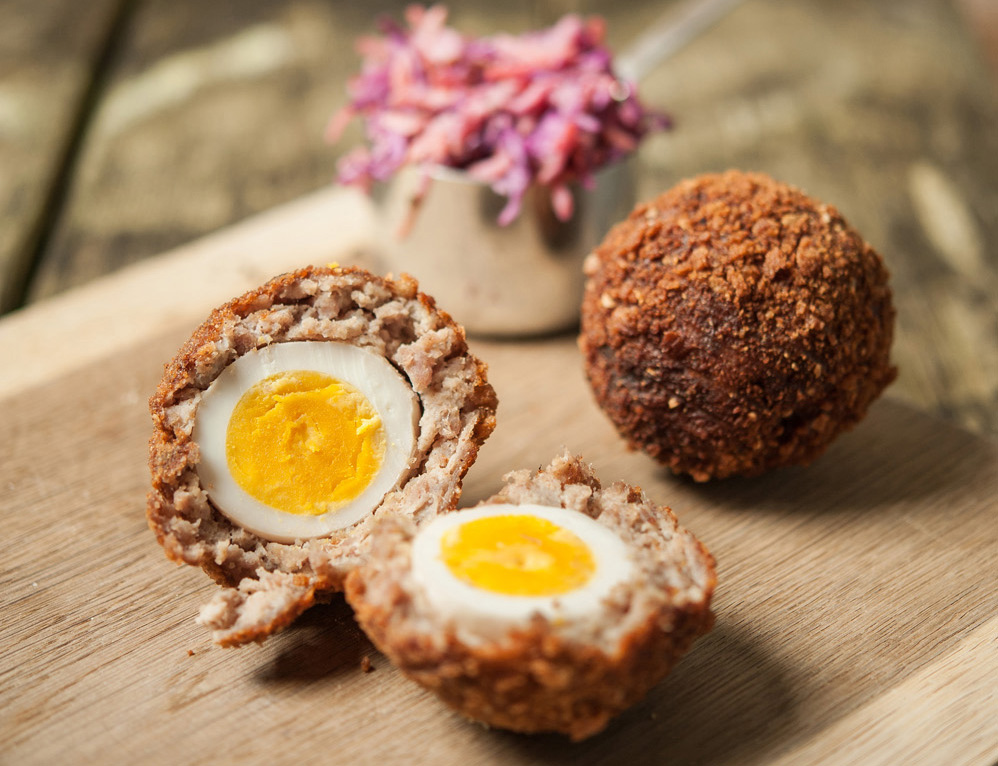 Three things you need to eat in Cambridge right now
1. Bread & Meat Wedges
Epic roast meat sandwiches might be what they're famous for, but Bene't Street's Bread & Meat also serves up a range of superlative sides. Our favourite of all is their chunky potato wedges – a modest dish on paper, but in reality a complete showstopper. Made with Desiree potatoes, these huge hand-cut beauties are steamed, then cooled and cooked again, making for a perfectly squidgy texture, before they are seasoned to perfection. The crowning glory is a generous dollop of home-made garlic aioli. Heaven in a bowl, trust us on this one.
2. The Gog Scotch Egg
A British classic and a perfect snack food, the Scotch egg is enjoying something of a renaissance these days, with all sorts of variations vying for our attention, starring everything from haddock to haggis. Call us purists, but we favour the traditional triumvirate of succulent sausage meat, hard-boiled egg and breadcrumb: deep-fried and deeply delicious. Winner of a Great Taste Award, The Gog's sought-after Scotch egg is one of the finest local offerings, and reason alone to make the pilgrimage to this popular farm shop.
3. Afternoon Tease's Cheese Scones
Prompting a flurry of excitement on social media each week, Afternoon Tease's #cheesesconethursdays have become a fixture on every Cambridge foodie's radar – a testament to their fantastic taste is that they always sell out fast. Billowing clouds of cheesy goodness, they boast a perfect light and flaky texture and are made using plenty of extra-mature cheddar and a good tang of mustard so they pack a serious flavour punch. Get them served hot and drenched in melted butter for a fast-track ticket to comfort food bliss…