A cult burger chain in the capital opens its doors in Cambridge
If there's one foodstuff which really seems to be capturing the imagination of Cambridge folk right now, burgers would be it. From indie eateries to gourmet chains and street food trucks, patty purveyors continue to proliferate around the city – and as of this month, there's a new one vying for the crown.
Honest Burgers, a cult favourite in the capital, has taken over the building previously home to Reys chicken shop on Corn Exchange Street (a prize city centre location which the Pizza Express-owned Reys never managed to make work). Our hopes are high for Honest Burgers though – for starters, they're among the London restaurants responsible for the current burger revolution in the first place. When they opened the doors to their first outpost in Brixton in 2011, however, the landscape looked very different indeed.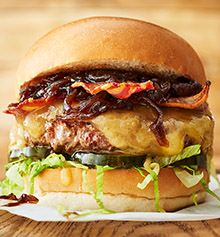 "The burger scene in London was pretty much non-existent back then," recalls Tom Barton, co-founder of Honest Burgers. "There was MEATliquor, but that's about it. It's crazy when you look at it now; the burger thing has just erupted! We were really lucky – we had a very good break."
Now of course, things are different – you can barely move for high-end burger joints in London, and the rest of the UK is following suit. Honest Burgers alone has blossomed into a chain of 18 branches, but its founders are quick to assure that the core values of the company remain exactly the same as when they started out.
"Quality, simplicity and great service have always been at the heart of the business," says Tom. "And we've always felt that what makes us unique is our respect for our ingredients. We want to source the best ingredients possible. We're a champion of British flavours too."
It seems to have stood them in good stead. Honest Burgers' towering patties and addictive handmade Rosemary chips have helped them expand at a seriously impressive rate – leading to their Cambridge launch at the start of this month.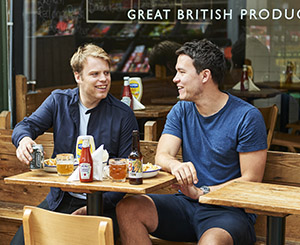 "This is going to be our first restaurant outside of London," explains Tom. "We just fell in love with the restaurant, and we know there's a burger appetite and a really cool street food scene and eating out scene in Cambridge so we're really excited to be part of that."
And Tom's menu recommendation? "An Honest Burger with Red Leicester. It's such a great combo, the cheese melts really well and it's got this gloopy gooeyness, but with loads of flavour too.
"Keep an eye out for the Cambridge-only burger too, which we're developing at the moment. It's tasting really good and will champion local suppliers".