Nicola Foley samples the fare at Pint Shop
A prime city centre location, a great beer and gin selection and a much-lauded food offering have earned Pint Shop quite a reputation since it opened its doors in late 2013.
The concept is clearly working (the recently opened second branch in Oxford is testament to that), and all signs point to the fact that despite increasing competition from all angles, Pint Shop is still pulling in the punters in a big way. The downstairs dining room was packed on our late Saturday afternoon visit, a steady stream of families, couples and groups of friends pitching up for a feast.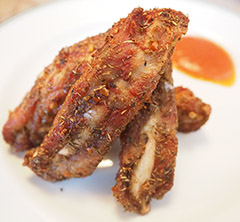 The space, deceptively huge, is simple and modern, with parquet flooring, industrial lighting and works by local artists on the walls. Its mission statement is emblazoned on the front windows: Meat. Bread. Beer. And it does those things, excellently, but in reality the remit is a little broader – and while it's hard to deny Pint Shop is a bit of a meat-lover's paradise, there's definitely enough to tempt a vegetarian diner too.
We got stuck into the impressive drinks list with gusto, opting for a pint of the waiter's recommendation, the delightfully hoppy Samuel Smith Organic Pure Brew, while deliberating over Pint Shop's food menu, which screams with crowd pleasers. The creativity bubbling away in the kitchen shines through, as does the passion for seasonality and British flavours.
Forgoing the bar snacks, we dove straight into starters: rich, oozing cheese and onion croquettes with a gorgeous mustard sauce for me, and herby baby back ribs with a swoosh of fruit and chilli sauce for my partner. Such a universal hit were they that we voiced our doubts over whether the mains could live up to the standard established – but the good news is that they raised the bar even higher.
I couldn't resist Pint Shop's posh kebab, an open flatbread loaded with luscious, smoky devilled lamb shoulder meat, crunchy salad and lashings of chilli sauce. A symphony of colours, textures and bold flavours, this little stunner elevates the kebab from regrettable fast food to elegant menu star.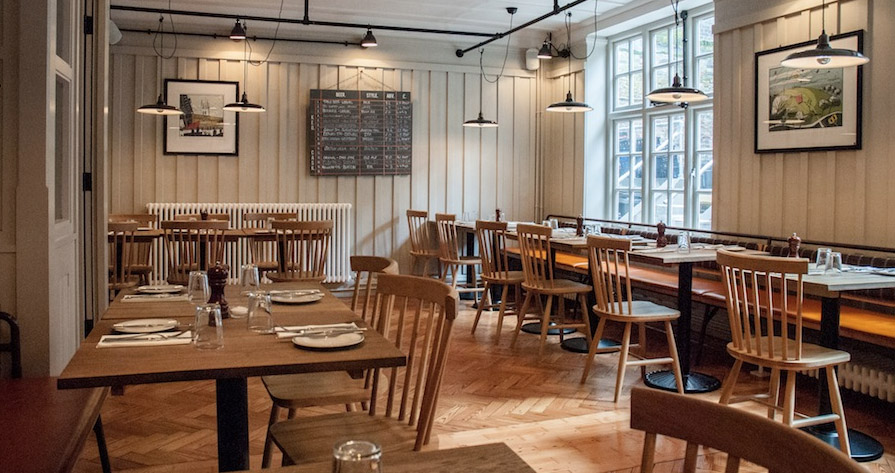 I stole a mouthful of my dining partner's pork belly main and can confirm it was faultlessly cooked: crisp on the outside and meltingly tender underneath, a holy grail Pint Shop achieves through low and slow overnight cooking. A light, apple and mustard sauce cut through the fattiness of the meat balancing it all out nicely.
My advice is not to skimp on sides, which turned out to be some of the best bits of the meal. Triple-cooked spuds – crisp, fluffy and swaddled in creamy truffle and cheese sauce – are every bit as indulgent as they sound, but my must-try was the deep-fried artichokes, which were perfect platefellows for the accompanying chunky flakes of rosemary salt.
We couldn't manage them but the desserts looked to be well worth saving space for. Rather, we rounded things off with some cocktails, including the Pint Shop No.5, a seasonal fruit-steeped gin number. Tasty, and potent.
We ended our meal, as I've ended every meal I've had at Pint Shop, raving about the food. I have to give a special shout-out to our waiter, whose pitch-perfect service was the cherry on the cake of an outstanding meal. It's really pleasing to see how Pint Shop has made the transition from fresh-faced newcomer to firm favourite, establishing itself at the forefront of Cambridge's gastro revolution. It continues to serve as a shining example of just how exciting the food scene in our city has become.
Save