Hot Numbers
Our love affair with real coffee shows no sign of slowing, but these days more and more of us want to know not only where it comes from, but how to make it properly. Consequently, Hot Numbers offer a range of hour-long coffee workshops in their Trumpington Street branch. "I'd say the most popular course is the filter brewing methods," says barista Shaun Lynch, who along with Jonny Bescoby or owner Simon Fraser runs the courses. "Filter coffee is one of the best methods to showcase the subtle and unique flavours of coffee," he adds. The course also looks at syphon and AeroPress methods, and is perfect for anyone who wishes to make great coffee at home without costly espresso equipment. You can also see how to roast the beans, and the differences between those from Rwanda, Mexico, Kenya and Honduras.
If you want to unleash your inner artist and get creative with milk and chocolate, then sign up for the latte art course. This will see you master the steam wand of a commercial La Marzocco machine so you can produce a range of micro-foam milk styles. Milk temperature and its effect on the coffee are also covered, as well as best practice for pouring latte art and how to produce a range of designs. "We offer training suitable for complete beginners, coffee lovers and coffee connoisseurs, so something for everyone!" says Shaun.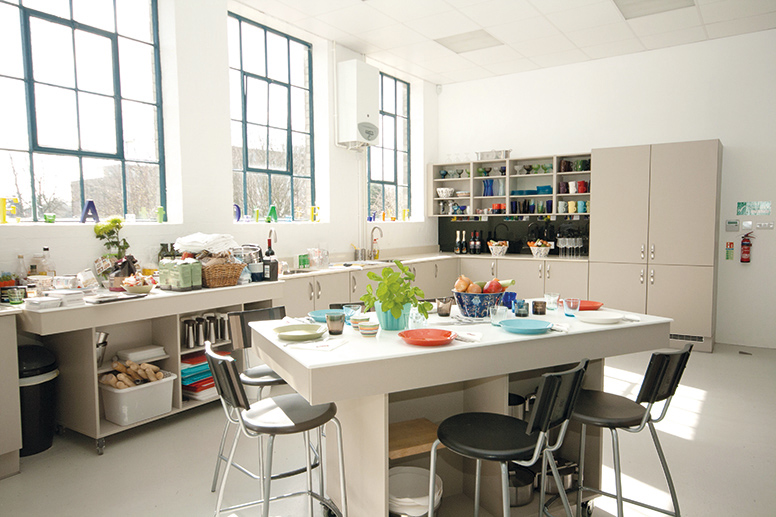 The Cambridge Cookery School
We're fortunate to have one of the best cookery schools in the UK in the city. The Cambridge Cookery School offers a huge range of courses, from bread making for beginners to an eight-week evening course on contemporary cooking. "All classes start with tea or coffee and a slice of home baked cake, or a glass of bubbly and canapés if it's an evening course," says MD Tine Roche, who founded the school in 2008 with her business partner Liz Young. Their stunning teaching kitchen is kitted out with the latest Neff touch-control ovens and hobs, luxury Scandinavian-designed cookware, top quality knives and stylish KitchenAid machines.
Fans of Bake Off will enjoy courses such as Breads of Spain and North Africa, Perfect Tarts and Sourdough Sunday. If you've never made bread before, then start with their Beginners' Bread course. You'll be in safe hands as Tine and Liz are trained Cordon Bleu master bakers.
If you fancy something more spicy, then the hugely popular Curries of the World sees you make curries from a range of different cultures; from classic Indian dishes to Thai green curry, Malaysian beef rendang and Vietnamese vegetable curry.
The seasonally driven Winter Fish course uses a range of fabulously fresh fish from Billingsgate and runs through how to gut, fillet and cook a round fish such as mackerel, a flat fish such as plaice and a larger fish for baking whole, such as sea trout. You'll also learn to make classic fish sauces including hollandaise, remoulade and tartare sauce from scratch. "The class culminates in a five-course meal with wine which is shared by all, and creates a supper-club type atmosphere," Tine adds.
Finally, if you'd like to sample the dolce vita and venture abroad, then their Italian Truffle Trip or Cooking in Italy trip is for you.

www.cambridgecookeryschool.com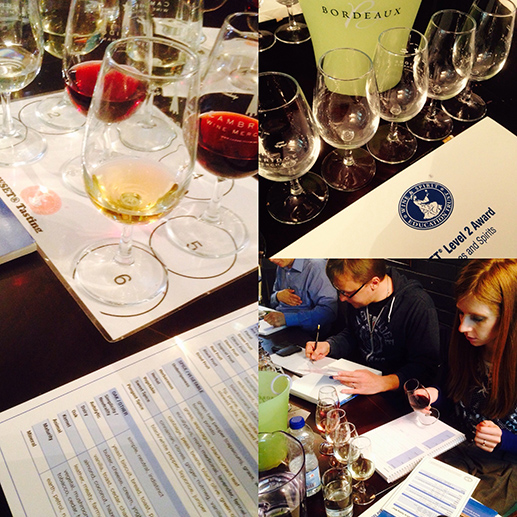 Cambridge Wine Academy
After a successful musical career in the 1980s, Steve Covington went from rocker to rioja and worked in the wine trade for more than 20 years. In 2013, he moved to Cambridge and founded the Cambridge Wine Academy. Today he offers a range of courses and events to suit every interest and budget, with classes held at Cambridge Wine Merchants' Cherry Hinton branch. "We look at major grape varieties, storing and serving wine correctly, and take a systematic approach to tasting. Also, food and wine paring is a big part of what you'll learn," says Steve. So who's the typical customer? "As well as drinks industry people we get a lot of members of the public who just want to broaden their horizons. It's popular with couples too, as well as students looking for something interesting to add to their CV."
If you're only able to do a course in the evening and don't fancy the pressure of an exam, Steve's launching a five-week Beginner's Wine Appreciation course in February, aimed at making sense of wine and giving you more confidence to make better wine choices in bars, shops and restaurants. Finally, if you just want to explore a particular region or variety, then Steve's 'wine tours' are a good start. February's tasting is a journey around the regions of Spain and includes some really unusual examples such as the light, fragrant albarino and the intense, earthy, blackberry scented priorat to name but two – tapas are included as well. March sees a similar themed tour, but this time of Italy, so check the Cambridge Wine Merchants website (www.cambridgewine.com) for more details.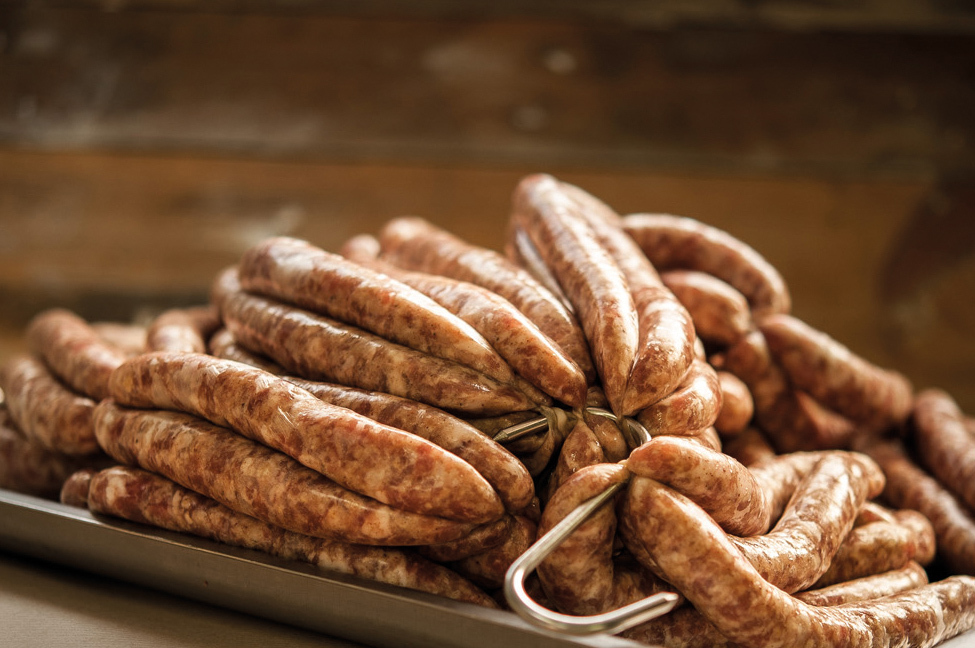 Gog magog Hills Farm Shop and Butchery
Fancy learning the art of butchery? The Gog Magog Hills Farm Shop is running two pork butchery courses in February, with more scheduled later in the year. The aim is to break down the barrier between the butcher and the customer so that you more actively enjoy the shopping, preparation and cooking processes. Or, in the words of one happy customer, "the course gave a great overview of how the cuts fit together and how to find them on the pig. The organisers, staff and other guests made it a very enjoyable evening." Classes are small and begin with a talk about the animal you'll be working with. Key points to remember are its breed, age and how it was raised.
This is followed by a look at different joints and ways to cook them. You'll then don a butcher's apron and be shown the tools of the trade: safety gloves, boning knives, cleavers and saws. Working in pairs you'll both break down a side of pork into specific cuts, separating the prime roasting joints, chops and trim left over for making sausages, before boning out and stuffing the shoulder, which you'll get to take home. After you've done all that, your hard work is rewarded with a delicious pork supper and a glass of local beer
or wine. Finally, if smoking, grilling and barbecues are more your thing, then their Big Green Egg (a brilliant barbecue much loved by chefs) courses are excellent, showing how to make the most of this cooking method.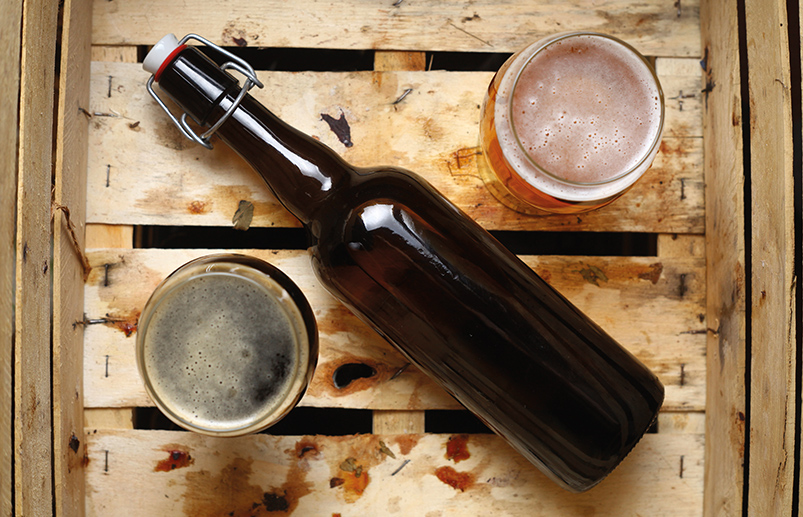 Lord Conrad's Brewery
If you're a fan of real ale, home brewing or just like beer in general, then why not spend a day working in the Lord Conrad's Brewery with owner Jon Neale? Jon produces a wide range of beers, from the light, fresh-tasting Stubble Burner, to the dark, chocolatey Conkerwood. "As far as I know we're the only brewery in the UK to offer a whole day," says Jon.
The day starts at 9am and follows the whole brewing process from start to finish, weighing out ingredients and understanding each of their properties and the role they play in the finished product. During the downtime between each brewing stage there's the chance to talk about things such as bottling methods and the all-important naming and label design. The day ends with a complete clean down of the unit, and a well-earned bottle of beer. Jon also offers one- to two-hour tours and sample tastings of his brews, as well as cheese and beer pairing.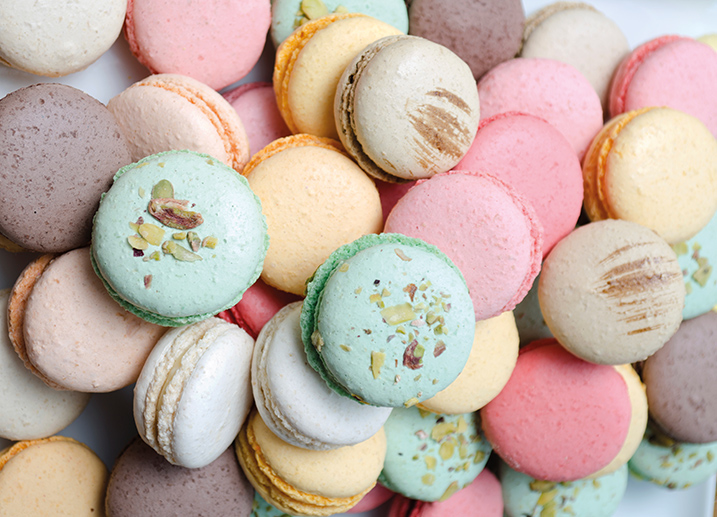 Birgit's Patisserie
Birgit Berry grew up in her native Austria baking at her mother's side. "We Austrians always like to bake," she says. This led her to establish Birgit's Patisserie in 2013, offering a range of fun, intimate baking courses from her family home in Hemingford Abbots. There's a range of courses on offer; the bread one includes sourdough, as well as continental breads such as focaccia, ciabatta and brioche. The Family Baking course meanwhile is aimed at a parent and child (5-15 years old) who want to learn how to make simple breads such as a crusty basic loaf, pizza and banana bread. There's also the Alternative Flour Baking course which looks at how to bake breads and cakes with the variety of non-wheat flours such as chestnut or rice flour – perfect for those with an intolerance or sensitivity to gluten.
Because classes are small, if you've a particular style of baking or subject you want to specifically work on, Birgit can tailor a session just for you and a friend. "I had a whole family coming from Nottingham for a lady's 50th," she says, "and they wanted to focus on afternoon tea items such as scones." Pastries and fresh coffee are provided on arrival, and lunch in the splendid dining room is also included. This time of year it's often something warming like soup, which gives way to lighter dishes and salads in the summer. "I did have one lady say 'can I move in?', the lunches are so good," Birgit tells me.