With the August crowds long gone and the sun still warming the painted houses and weather-washed, pebbly beach, October proved the perfect time for a seaside escape to Aldeburgh, on the East Suffolk coast.
Part of England's 'amber cost' (nuggets of raw amber from the Baltic can sometimes be glimpsed, washed up amongst the rounded pebbles), Aldeburgh is a sunny cluster of smart, Victorian villas with pretty, seashell-adorned gardens, upmarket shops and traditional pubs, while the beach is fringed with wooden fishermen's huts selling the daily catch.
My destination was the White Lion Hotel, a traditional hotel situated on the beachfront. Driving over straight from the office on a Friday night, I arrived ready for a glass of something chilled and whatever their celebrated Brasserie Restaurant could tempt me with.
To start, I chose the king prawns with mango chilli and guacamole. A delightful presentation gave way to a mouthful certainly fresh and perfectly cooked, with just a slight chilli, fruity tang.
The Brasserie source their fish from Dean's Shed – literally 100 yards away on the beachfront – and I decided to try out today's catch of the day: halibut. The soft, white fish was perfectly tender and served with a fricassee of vegetables and a generous, creamy mushroom sauce. However the hake with asparagus and potatoes, chosen by my dining partner, needed a little extra seasoning to lift those naturally subtle flavours.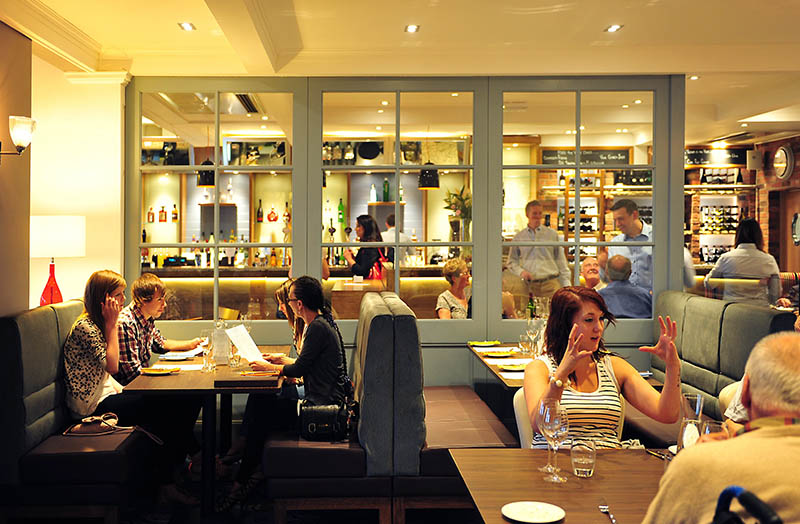 After the scandal of the baked Alaska on a certain BBC baking show, I was intrigued to try the White Lion's take on this classic dessert. The miniature, individual portion arrived in a snowy flourish of meringue, hiding delicious hazelnut chocolate within and topped with a straw of spun sugar and a raspberry coulis for colour. A fine marriage of presentation, flavour and flair with which to finish.
The rooms too displayed the hotel's sense of simple style and modern comfort, and we were delighted with our spacious sea view room decked in warm reds and creams. A huge sash window, when opened, let in the salt-fresh sea air and invited us for an evening stroll on the beach in the direction of the local pub, serving Adnams ales aplenty.
Those into their food and drink – and another reason to pay Aldeburgh an autumn visit – should make a note of the annual Aldeburgh Food and Drink Festival, which runs 27 September-12 October. A prestigious event celebrating local produce and producers, the festival opens with a food fair at the nearby Snape Maltings, though there's still time to catch some fringe events, including the Aldeburgh Progressive Supper, taking diners around the town for a course at several top eateries, including the White Lion, The Lighthouse and The Regatta (9 Oct, 6.30pm, £39.50).
The town also holds and arts festival in June, running since 1948 and founded by composer Benjamin Britten, who moved to Crag House in Aldeburgh in 1947.
Another notable resident was Britain's first female doctor, Elizabeth Garrett Anderson, a close friend of Girton College founder Emily Davies. Anderson became mayor of Aldeburgh – and the first female mayor in England – in 1908.
The lure of the elements is inescapable at Aldebugh. After you've walked the beach, discovering The Scallop sculpture, nature lovers should couple a visit to Aldeburgh with a day out at RSPB Minsmere.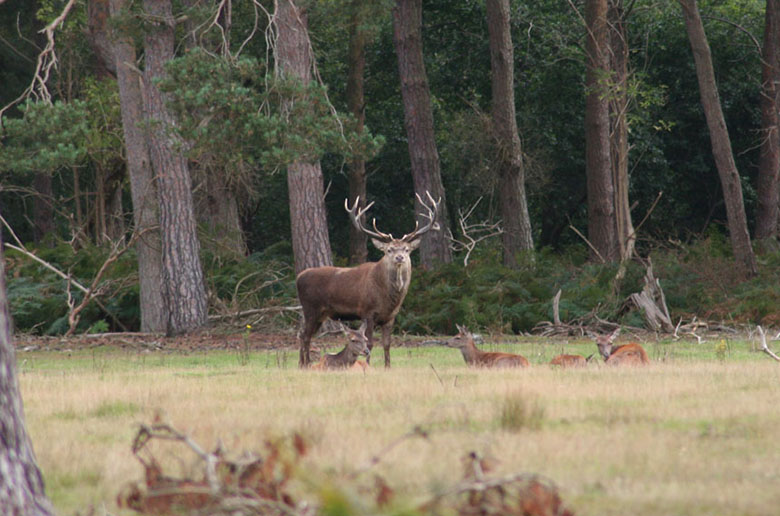 Just a 15 minute drive through delightful countryside, Minsmere was the filming location for this year's Springwatch and the presenters are reportedly returning for Autumnwatch later this month to experience Minsmere's most famous residents: its herd of wild, red deer.
In September and October, red deer get together in huge numbers for the 'rut' – or mating season. Jump aboard a Red Deer Safari to observe these magnificent beasts grazing and play-fighting in their natural habitat, and listen for the primeval bellow of the alpha stag.
A beautiful and sophisticated escape from our inland Cambridgeshire bubble, Aldeburgh and its surrounding area proved a delight to explore. My only regret is not trying the fish & chips – but then, there's always next time!
Prices start from £160 B&B per room per night at The White Lion, Aldeburgh
For information about things to see and do in and around Aldeburgh visit: www.aldeburgh-breaks.co.uk