We've lined up the top 10 things to eat, see and do this Valentine's Day in Cambridge
1. Scudamore's
Once again Scudamore's are offering their Valentine's special this year, providing cosy, romantic private punting trips between 11 and 14 February. Available from 10am to 4.30pm, the boats come with cushions, blankets and hot water bottles, so you don't need to worry about catching a chill on your half-hour glide along the college backs. Included is a long stemmed red rose, and if you choose an after-dusk tour, your way will be lit by Chinese lanterns. Boats leave from the Quayside Punting Station and can be booked 48 hours in advance online or by calling 01223 359 750. £90 per trip.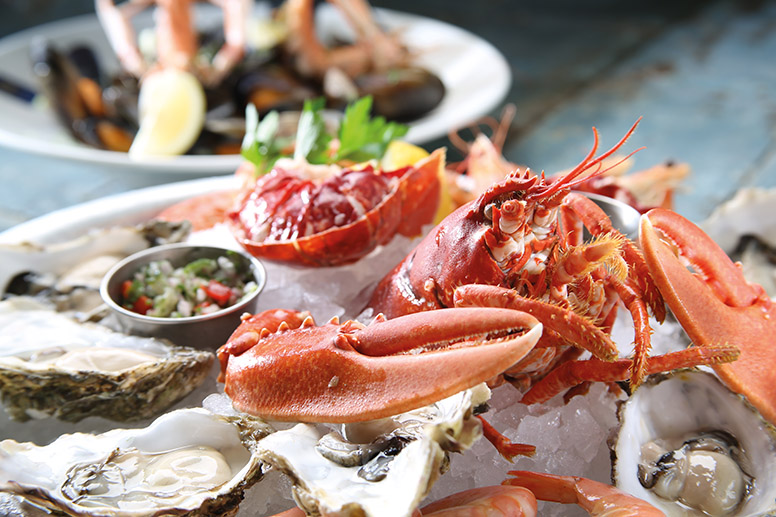 2. Loch Fyne
If your beau is a seafood lover, make a beeline for Trumpington Street restaurant Loch Fyne, where they're offering a lovely looking menu in honour of Valentine's Day. Available 12-14 February, diners get four courses, including a glass of Joseph Perrier champagne, coffee and chocolate truffles for £39.95 per person. Starters include trademark oysters and smoked salmon, whilst mains include choices such as a shellfish platter with lobster and sirloin steak. The desserts are fruity, from fig turnovers to milk chocolate and passion fruit ganache. Or, for all the fromage fiends out there, there's a traditional Scottish cheeseboard.
www.lochfyneseafoodandgrill.co.uk
3. De Luca
Get indulgent at De Luca Cucina & Bar with a four-course menu and an evening of love songs from its popular piano bar. Priced at £35, and on offer for Sunday 14 February only, De Luca's set menu for Valentine's Day is an array of the restaurant's most popular classic dishes. You'll have several options for each course: starters include home-made minestrone soup, chorizo arancini stuffed with fontina cheese, and deep fried squid. To follow is a palette cleansing raspberry sorbet with Prosecco and chambord. For mains, meat eaters have a choice of rump of lamb with roasted butternut squash or roasted pistachio and hazelnut salmon, whilst vegetarians can choose between ravioli stuffed with goat's cheese and shallots or gnocchi with mixed roasted vegetables. Individual trio platters make up dessert and include chocolate and raspberry torte, chestnut sponge with blackberry sauce and white chocolate and lemon cheesecake. The piano bar will be open all evening, with resident entertainer Robin P-iano taking requests. Book quickly, as the evening is expected to sell out.
4. The Raptor Foundation
It's always fun to be original, and walking through a park at dusk can be the definition of romantic. If you're looking for something different this Valentine's Day, visit the Raptor Foundation, near St Ives. On 13 February from 6pm they'll be hosting a flying display of owls from around the world. There'll also be a talk about the birds, and guests are welcome to arrive early to wander the park. The display itself will last about an hour, and tickets are £12 per person, including a supper of lasagne and salad. Call 01487 741140 to book.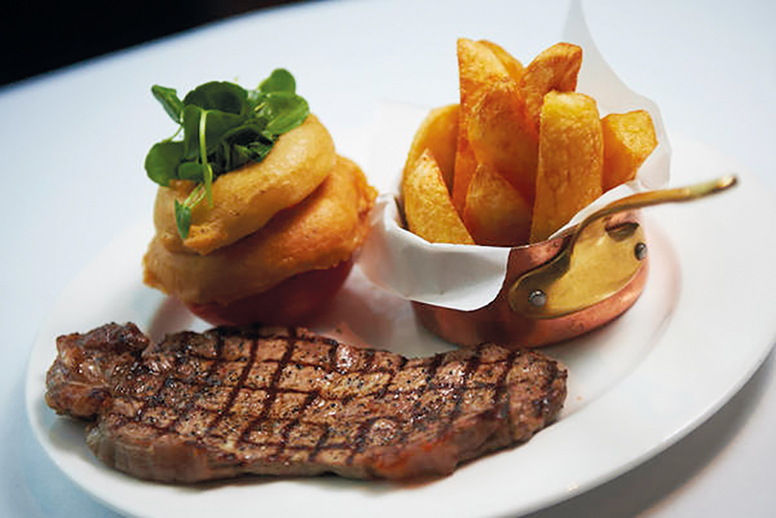 5. Marco Pierre White
The Doubletree Hotel's luxury steakhouse is going all out for the day of lurve with a sumptuous set menu on 13 and 14 February. The restaurant presents a three-course meal including a glass of Laurent Perrier champagne at £52 per person. Starters include a choice of duck liver terrine and cream of celeriac soup, whilst mains range from half a lobster to a rack of lamb and a tower of grilled vegetables with mozzarella. Sweet toothed diners are in for a treat with desserts including such delights as strawberry sable hearts with popping candy.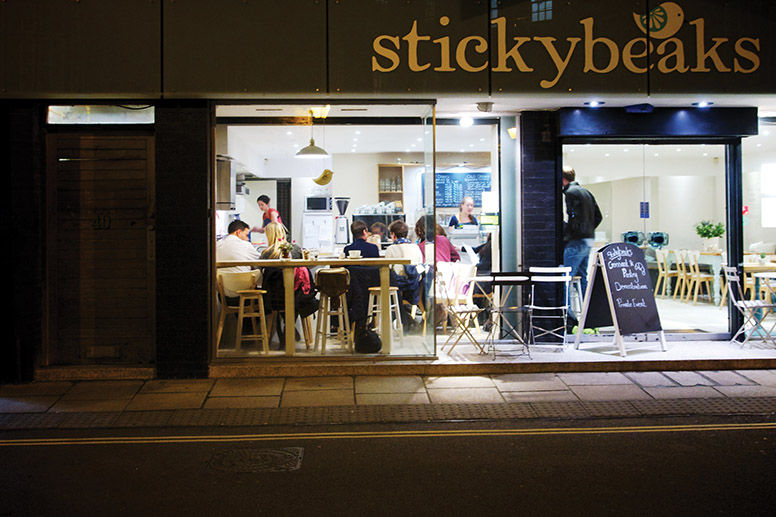 6. Popup at Stickybeaks
Camb Events #Popups offer a unique dining experience, and they're going all out for Valentine's Day. The event will take place on 12 February at Stickybeaks Café and will feature a five-course French inspired menu, put together by Sirous Naderi of Limoncello and Workshop Kitchen, with four matched wines. The night promises to be an atmospheric one, with candle-lit tables and French music to match the cuisine. Tickets are £10 a seat from Eventbrite, and you can find out more by liking Cambs Events on Facebook.
www.frenchpopup.eventbrite.com
7. Neon Moon Valentine's Ball
For a bit of decadent escapism this Valentine's, pop along to Cambridge Union Society, where the Neon Moon Burlesque and Cabaret Club are set to host a glamorous baroque ball. Expect cocktails, dancing till late and internationally acclaimed burlesque and cabaret stars Miss Bruise Violet, Lou Safire and Ruby Truelove, as well as gorgeous clothing, trinkets and treats to browse and buy.
When it comes to your outfit, let your imagination take flight. The organisers suggest indulging your romantic side with pastels, frills, vintage lace and flowered posies, perhaps adding a mask for a little extra intrigue.
If you like playing dress up and old school glamour, this is where you need to be on 13 February, whether with dates, or mates.
Tickets cost £28.50 in advance and the event takes place 8pm-2am.
8. Feast of Love Songs
If music be the food of love, play on. Local group Granta Chorale have taken Shakespeare's oft-quoted line to heart and will be taking over the elegant Saffron Hall with a feast of love songs on 13 February. The choir's repertoire is set to include music exploring the joys, sorrows and lighter side of love. It'll range from classical gems by Purcell, Monteverdi and Holst to more modern jazz, including Elvis Presley's Can't Help Falling in Love and My Funny Valentine by Richard Rogers. Directed by Janet Wheeler, Richard Carr finishes off the menu with a series of piano solos. Tickets £14.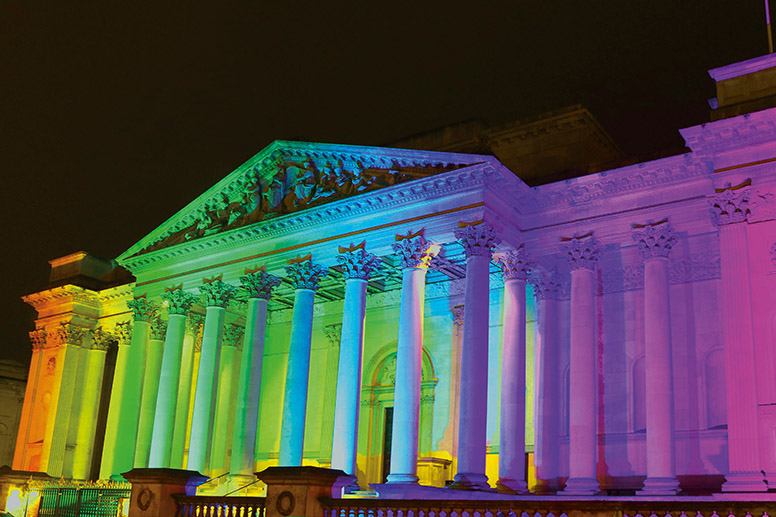 9. E-Luminate
E-Luminate is back and once again it promises to be spectacular. Running from 12 to 17 February, this unique festival will set our city ablaze in a riot of beautiful light installations and activities, many of which are free to attend. Highlights this year include a night-time arts and crafts market for the launch on 12 February, an interactive installation outside the Fitzwilliam Museum and a light show projected onto Senate House.
For a real treat, get a ticket for the Trail of Light on 13 February. Starting at St Catharine's College Porter's Lodge at 4.30pm and 5.15pm, this consists of a walk through selected college chapels and a mini-concert in each. Participants are given their own LED light, becoming part of a moving art installation. The event ends with a drinks reception at Pembroke College. Tickets start at £11.74. Early booking advised.
10. Love Food at Burwash Manor
Burwash Manor in Barton welcomes back its annual Love Food festival, for the eighth time, this Valentine's weekend, making for a perfect day out for local gastronomes. As ever, the event will showcase some of the area's finest food and drink suppliers, who'll be tempting visitors with plenty of deliciousness to try and buy, in addition to demonstrations and plenty of kids' activities.
Pick up craft beer from Black Bar Brewery, meringues from the Fabulous Food Company, chutneys from the Saffron Bee and Hibiscus Lily, beetroot ketchup from Foraging Fox and pork pies from Bray's Cottage, plus lots more. For something warming on the day, street food vans Rosti Strasse, Churro's Bar and Steak & Honour will be on hand to stave off any rumbling tummies.
The Larder, Burwash's renowned food hall, will also be running a series of classes for kids over February half term as part of Little Love Food, in which they'll be covering everything from Italian bread making to pottery.
The Love Food festival takes place on 13 and 14 February from 10am.