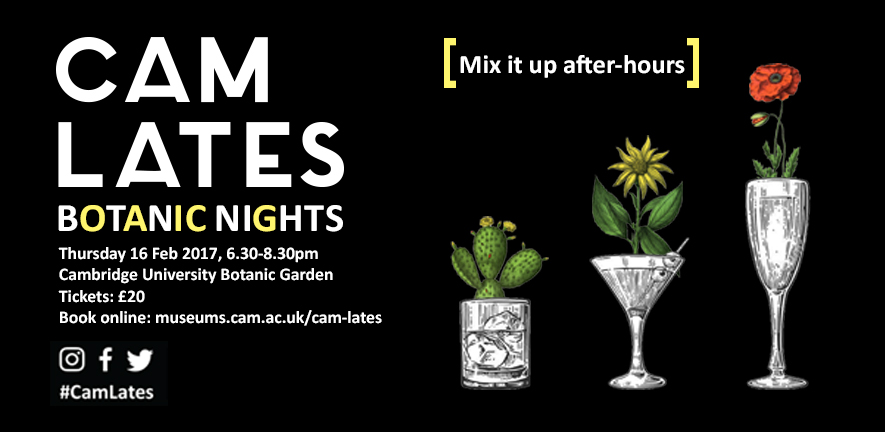 Explore the beautiful Cambridge University Botanic Gardens after dark on 16 February, in a special edition of the Cam Lates series. Starting at 6.30pm, the event will feature stunning light displays, botanical cocktails and a rare chance to explore the vibrant sights and smells of the impressive 80-metre range at night-time.
Grab your drink and wind your way through the changing climates, from the Mediterranean to South America, before ending up in the heated Tropical glasshouses. If you're feeling brave, you can chow down on some rather surprising bar snacks, including the odd edible insect!
Running until 8.30pm, this promises to be an unforgettable experience in one of our city's most treasured spots (tickets £20 which includes your first cocktail).