Enjoy a star-studded lineup at the latest edition of the Cambridge Comedy Festival
Need a good laugh? You're in luck, because we've got the cream of the comedy crop coming right to our doorstep this month when Cambridge Comedy Festival returns on 18 to 21 July. With 34 shows in total, there's sure to be something to tickle your funny bone on the line-up, which brings together big name headliners and up-and-comers on the cusp of stardom.
It's the twelfth year for the festival, which was founded in 2007 by the Jesterlarf Comedy Club with the goal of creating a micro-Edinburgh Fringe Festival experience here in Cambridge. For audiences, it's a unique chance to catch previews of a huge range of shows destined for the Fringe, seeing brand-new material in an intimate setting.
After a couple of years alfresco on Jesus Green, the festival will return to its original home at the Junction for 2018, transforming the venue into a buzzing comedy hub with four performance spaces, street food vans and a beer garden hosted by Moonshine Brewery.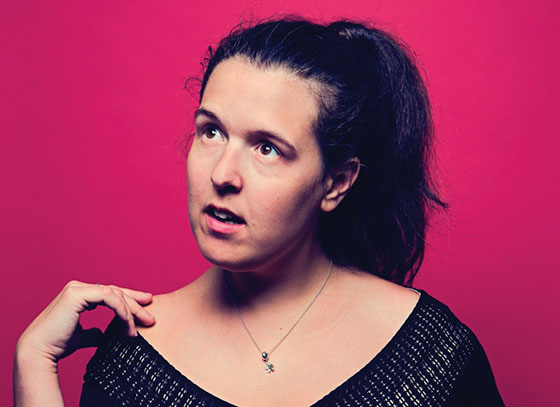 Image: Rosie Jones
"Cambridge is not a city that needs to worry about its place on the comedy map," says festival director Andy White. "Given the array of talent it's fostered over the years – from Peter Cook, Eric Idle and John Cleese of Monty Python, through to Stephen Fry, Hugh Laurie, Emma Thompson and present day stars like David Mitchell, Robert Webb, Sue Perkins and Jimmy Carr – we at festival HQ have done our best to continue this grand tradition of hilarious comedic brilliance."
"There are so many great acts and shows to choose from at this year's festival that it's hard to pick favourites," he continues, "but Griff Rhys Jones is a coup for the festival and something of a comedy icon. I'm also looking forward to George Egg's DIY Chef – a combo of food and comedy in a truly anarchic and silly style, and the return of Rob Kemp as The Elvis Dead – it's comedic genius! In terms of emerging talent, Maisie Adams and Chris MacArthur Boyd are brilliant and well worth a watch."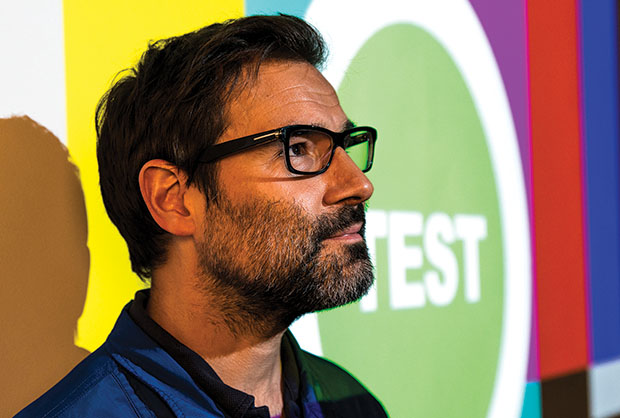 18 July
The festival roars into action on the 18th with two household names taking to the stage in the J2. First up Adam Buxton (above), of 6 Music and Adam and Joe fame, performs BUG X: a showcase of great music videos, hilarious YouTube comments and some video gems of his own making from the last decade of the BUG show. The same night, catch Simon Brodkin, the irrepressible prankster and creator of Lee Nelson, whose Well Good Show was a smash BBC 3 hit.
Also on the 18th, over in the J3, enjoy Elf Lyons getting fiscal with her musical show about the economy, and Tony Law, who brings his trademark absurdism to the festival in the shape of A Lost Show. The J4, meanwhile, will play host to Catherine Bohart, a bisexual, OCD daughter of a Catholic deacon, with a whole lot to say on the matter, plus the splendidly silly and surreal stylings of Olaf Falafel.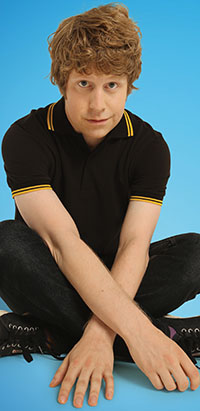 19 July
On Thursday it's over to the Jesterlarf Comedy Club for a showcase which includes Josh Widdicombe (right) and Laura Lexx in the J1, or over in the J2 catch TV star Griff Rhys Jones sharing observations, anecdotes, reminiscences and outright lies from 40 years of travelling down rivers and up mountains. Following him, Tom Stade ponders the unrelenting march of time, while chef-comedian George Egg serves a portion of stand-up combined with live cooking, preparing three plates of food using power tools, office equipment, hair-dressing appliances and more. All of which the audience gets to eat at the end.
In the J4, see Tom Ward talk love, freedom and aloneness in a set that riffs on everything from Uber and sex parties to the 'cold slap' of passport photos; while Ashley Blaker comes to us directly from Broadway with his take on life as an Orthodox Jew. Adam Vincent, meanwhile, described by Chortle as "recklessly honest and entirely relatable", manages to make family demands, societal expectations and unfulfilled joys the stuff of belly laughs.
20 July
Friday is a big day for the festival, with a line-up packed to the rafters with the comedy crème de la crème. American comic Reginald D Hunter (below) swings by as part of the Jesterlarf Comedy Club, joined by Mike Gunn, Diane Spencer and Kevin McCarthy in the J1.
Over in J2, there's a brand new show from Edinburgh Fringe veteran Jo Caulfield, while Simon Evans, a man of sharp wit and even sharper suits, delivers a hit of his precise, oh-so-eloquent banter. Ever wondered what would happen if you combined the film Evil Dead 2 with the musical back-catalogue of Elvis Presley? Find out at The Elvis Dead, which offers a bonkers reimagining of a cult horror film set to a soundtrack by the King of Rock and Roll.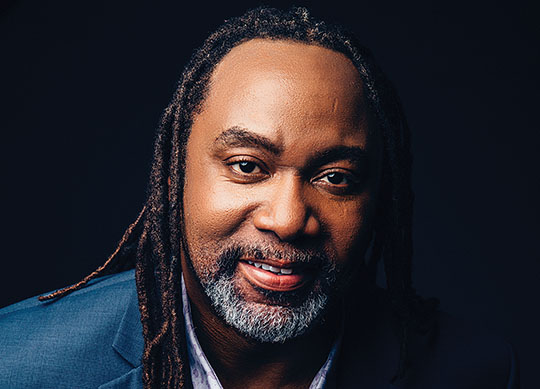 Comedian Jarred Christmas, meanwhile, is feeling decidedly unfestive, having had disappointing results to his recent DNA test, which revealed him to be painfully average…
21 July
The final day of the festival yields another feast of comedy, from self-styled "German comedy ambassador" Henning Wehn to Maisie Adams, winner of the prestigious 'So You Think You're Funny?' award. There's also quick-fire observational gags with Zoe Lyons' Entry Level Human show, personal and political comedy from Andrew Maxwell, and a showcase of top emerging comedians at Comedy Collision.
Funnies for families
There's fun for little ones in store at the festival on the Saturday, including SESKA: Spot The Difference, which is filled with magic tricks, prizes and a party atmosphere. There's also a laugh-a-minute musical rollercoaster with tuneful farmyard friends in The Greatest Goat Of All Time, and Comedy Club 4 Kids, which features top performers strutting their stuff for family audiences.
Need to know
What: Mini Edinburgh Fringe-style comedy festival featuring 34 shows over four days
When: 18-21 July
Where: Cambridge Junction
How much: £6-£18 per show
www.cambridgecomedyfestival.com