Tom Adams is who I'll be placing my bets on in the 'Most Likely To…' competition. In various guises, Tom has been creating captivating sounds for a number of years, spanning everything from post-rock to free jazz, and after some time out up north he's settled down in Cambridgeshire with every intention of making it in music. So far, he's off to an amazing start. Noted for his use of live looping and digital manipulation, Tom's recent release is his first solo endeavour – a glorious singer-songwriter record composed of piano, guitar, found sounds, and a golden falsetto voice you could soothe a bear with. If anything, his music is even richer live. Improvising passages with enviable ease, constructing ambient segues at a whim, and backed by nothing other than the expansive Icelandic landscapes projected behind him, Tom Adams is the antidote to staid live performances in electronic music. Having already gained an impressive following from dates across Europe, his music is eminently sincere, musically adventurous, and liable to win even more fans in the years to come. For fans of Jeff Buckley, Nils Frahm and Jon Hopkins.
-Wesley Freeman-Smith, founder SHINDIG
When you know as many local artists as I do and the editor of Cambridge Edition asks you to pick just one you think will have a successful 2015, it's not an easy choice! I have a good feeling about the band I've plumped for, though; they're one of a handful of very exciting new prospects to emerge in the scene over the last few months, and so next year the world is their oyster. Young Son describe themselves as indie rock, but there's much more to them than that. A lot of thought, precision and practice goes into their sound – this backed up by the fact that their first live gig was 18 months after they formed, that time spent painstakingly perfecting a debut set. If you want a comparison, Foals would be the closest, but there are other genre elements, including jangly pop and 21st century blues, intertwined through their repertoire. See them live and I defy you not to be transfixed, whether it be by Edward Capstick's haunting vocals or Mark Hatcher and Maurice Smith's atmospheric guitar riffs and synths. Jonathan Starnes (bass) and Andrew Foster (drums) complete this five-piece. All the ingredients are there for this band to go on and make a real name for themselves.
-Tim Willett, Cambridge 105
New Cambridge five-piece Lunacre are my pick for 2015. They're a band who have recently relocated to Cambridge after finishing university, to continue their music (sound familiar?!). They're an outfit who have been busy behind the scenes for a while, learning their craft in other bands and fine-tuning their new sound together until they're completely happy to unveil it, and 2015 is going to be their year to share. Off the back of a couple of live shows and a few tracks online, they already have management and labels interested. Their music sways from the moody to the vibrant, showing aspects of alt rock, trip-hop and electronica; they've created something reminiscent of an upbeat Vondelpark, with electronic pulses, experimental rhythm patterns and glorious, dreamy melodies. Lunacre are one of the most exciting acts to surface from Cambridge in a while.
-Jordan Worland, editor Slate The Disco
Turning our gaze to the world of dance music, all eyes were on Hugh Hardie (AKA Hugh Griffith) this year. As co-founder of the popular Milk 2 Sugars club night, Hugh is well known on the Cambridge clubbing circuit, but he's also been making a substantial dent in the drum and bass scene this year, rubbing shoulders with some of its biggest names. A pilgrim of the liquid sound pioneered by the likes of London Elektricity and High Contrast, his compositions fuse melancholic lyrics and soaring melodies with gritty but uplifting basslines. With two of his tunes, Tearing Me Apart (ft. Kyan) and Kyoto City featured on Hospital Records compilations this year, as well as being invited to play Brixton Academy for their We Are 18 party, he's clearly caught the attention of the big boys, and within drum and bass there isn't really a better measure of success than being involved with Hospital. An exclusive deal is a strong possibility, so it looks like Hugh may well be following in the footsteps of Cambridge-based drum and bass royalty Nu:Tone and Logistics (AKA Dan and Matt Gresham).
-Tom Kruczynski, local musician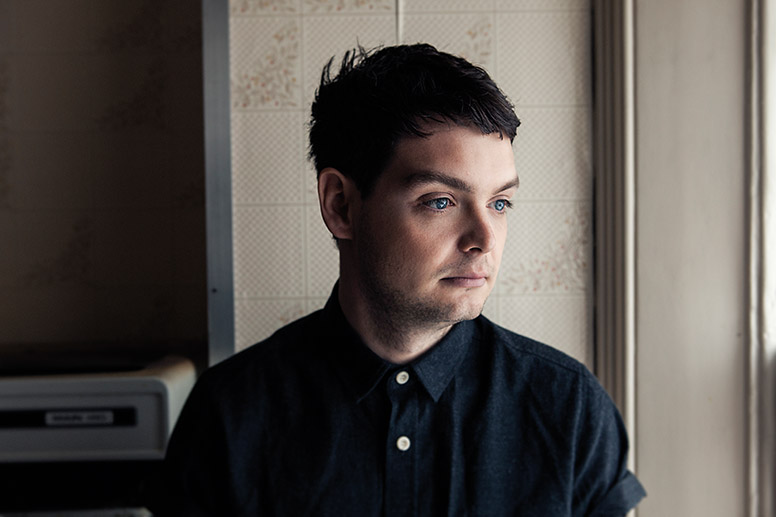 I first got wind of Sivu, real name James Page, a few months ago when he released his debut album, Something On High. While technically no longer a resident of Cambridge (he now resides in the big smoke), he grew up around here and cut his teeth in the local music scene, playing with a crop of bands. Counting Alt-J, Wild Beasts and Bombay Bicycle Club among my favourite current bands, Sivu's idiosyncratic brand of indie-pop, which blends delicate vocals with fluttering beats and gorgeously textured, dreamy soundscapes, is right up my street. Described by the Sunday Times as 'a huge promise' and The Guardian as simply 'heavenly', the praise has been coming in thick and fast for Sivu, who's now garnering airplay and support from Radio 1, 6 Music and XFM amongst others. For a quick taster, check out Better Man Than He on YouTube: not only an irresistible slice of alt-pop, but also a very cool video, which features Sivu singing inside an MRI scanner with mesmerising results.
-Nicola Foley, Editor Cambridge Edition
It's an exciting time for Cambridgeshire music. The emergence of acts such as Sam Smith, Mallory Knox, Deaf Havana, Clean Bandit, Nick Mulvey, Lonely the Brave and Sivu on national radio has proved that artists from our county can make waves in the mainstream. As someone who has a passion for local music, I am constantly amazed by the quality and quantity of the music coming out of Cambridgeshire. One act that has caught my eye over the last year is Toy Sparrows. I was instantly hooked by their track Wings. Toy Sparrows is made up of Leanne and Chris, who come from completely different musical backgrounds. One is a huge pop fan and the other grew up on rock. However it's those different influences, brought together within their tracks, that give Toy Sparrows the special something that makes them stand out from the crowd. Despite the fact that the duo are in the infancy of their career, their debut EP, Moments and Memories, is an accomplished record. It blends great pop sounds with an electronic edge and charming lyrics showcasing maturity beyond their years. Already with interest from the States this early in their musical journey, Toy Sparrows are definitely one to keep your eye on for 2015.
-Tom Simkins, BBC Introducing