Get ready for the scariest time of year with our round-up of spooky events and activities; some clearly just for grown-ups
NEON MOON: HELLFIRE
If you like to go all out on Halloween, nobody does it better than the Neon Moon Burlesque and Cabaret Club. Their Halloween Ball, taking place at Cambridge Junction, will be serving up the usual heady mix of risqué performances, cocktails, dancing and of course, next-level fancy dress all round. A multi-room extravaganza, Hellfire is promising to be the most debauched Halloween party in town, featuring performances from fire-eater Shade Flamewater, sultry burlesque from Ruby Truelove and jaw-dropping aerial gymnastics from Jo Foley, plus music from The Brass Funkeys.
Headline DJ Chris Tofu of Continental Drifts will be keeping the ghosts and ghouls grooving right the way through until 2am with his melting pot of electro swing, flamenco, hip-hop, breakbeat and Balkan soundclash, while in the 'Hell Lounge', you can chill out to cocktail jazz and Afro-Cuba blues from DJ Jazzlord. There'll be plenty more tricks and treats lurking around every corner, and as ever, the dress code is let your imagination fly, indulge your wicked side and get as creative as possible – there's no such thing as going too far at Neon Moon…
The event takes place on Saturday 28 October and tickets are £27-£32.50. Over 18s only.
SCARESVILLE
If you like to spend your Halloween being scared witless, check out Scareseville, possibly the most fantastically frightening event in the east of England. Running 4 October-4 November, it sees an entire haunted village mysteriously appearing each year in the grounds of Kentwell Hall in Suffolk.
Guests set off on an hour-long, adrenaline-fuelled frightfest into the darkness through forests, farmland and creepy rooms, encountering all manner of horrifying characters. Calm your nerves with a stiff drink at Bar-Baric afterwards. Tickets start at £15.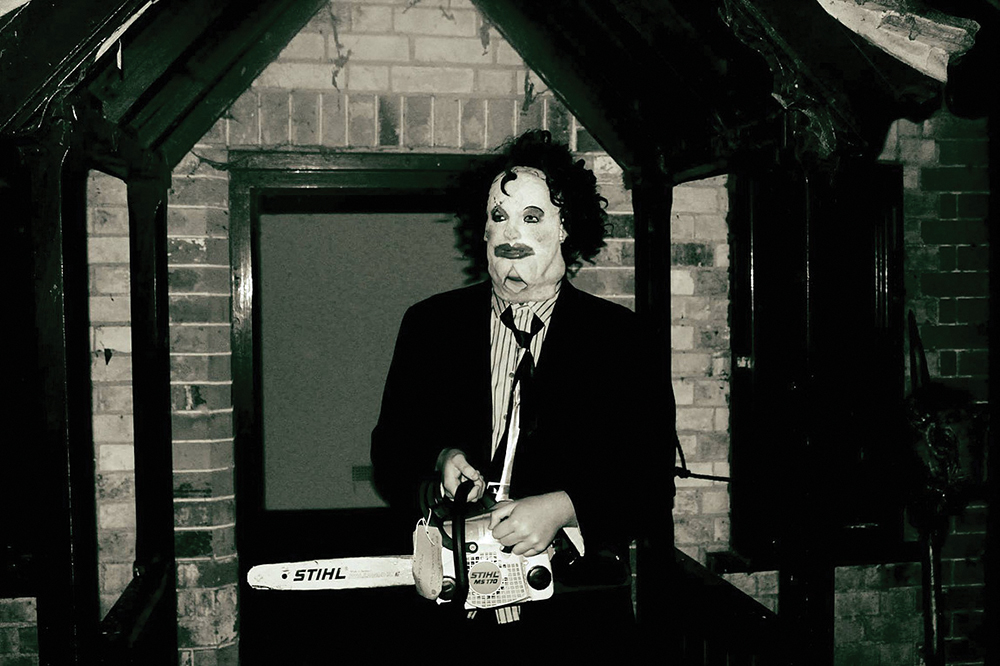 HINCHINGBROOKE HORROR
Not for the faint-hearted, this hackle-raising, fully immersive experience puts you at the centre of your very own horror film. It takes place at the (notoriously haunted) Hinchingbrooke House, near Huntingdon, and sees intrepid guests roving through dark rooms, forests and hedge mazes being stalked by axe-wielding freaks, chainsaw maniacs, killer clowns and various other demonic creatures.
Extra fun is the addition of famous scary characters (think Jason from Friday the 13th, Norma/Norman Bates), who horror film fanatics will love spotting. Runs 21-28 October and tickets start at £19.50.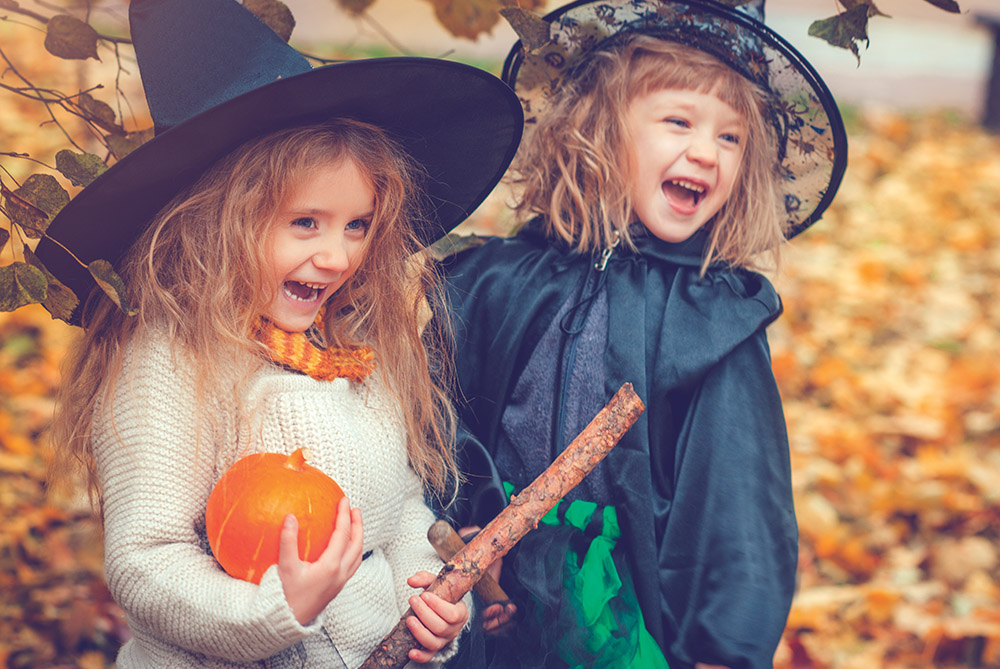 HALLOWEEN WITH THE KIDS
Things are getting spooky over at Wandlebury Country Park on 28 October, when you can join in with a fancy dress candlelit walk, hear stories and have a go at pumpkin carving. Round it all off with hot drinks and marshmallow toasting by the fire. Runs 4-7pm.
Go on a gruesome tour of some of history's most grisly bits this month at Audley End House and Gardens, where you'll travel back in time and discover some of the most painful punishments through the ages (which your history teacher was too timid to tell you about!). Expect ghastly gallows and terrifying torture aplenty. Gruesome Goings On runs 23-29 October from 11am-4pm and costs £10.50 per child (5-15 years), and £17.50 per adult.
The Skylark Maize Maze and Funyard, at Wimblington, hosts a week of wickedness (21-29 October) in honour of Halloween. Pick pumpkins and carve them suitably ghoulish faces, catch a comedy and magic show, and most excitingly of all, explore the Dark Side Maze: a special Halloween edition of the maize maze. Entry is £9 per child and £10 per adult.
Create your own spooky masterpiece by carving a pumpkin at Wimpole Home Farm from 21-29 October (11am-4pm). Normal farm admission applies plus minimum £2 charge for the pumpkin (prices vary dependent on the size of each pumpkin).

CAMBRIDGE PUMPKIN FESTIVAL
The annual Cambridge Pumpkin Festival is currently running until 28 October, bringing with it a huge range of fun events. Organised by Cambridge Sustainable Food in collaboration with local charities, community groups and businesses, there's a pumpkin-inspired pop-up cafe at St Andrew's Hall on the 27th, a Farmer's Market a day later where you can meet the suppliers – run in conjunction with drinks shop Thirsty – pumpkin carving at The Edge Cafe, also on the 28th, and Dinner in the Dark, a vegan, seasonal, charity feast for adults. Check out the website for the full programme.
cambridgepumpkinfestival.org.uk
HALLOWEEN WALKING TOURS
Take a Halloween walking tour of Cambridge and discover the terrifying tales that lurk in the city's shadows. Running daily from 27-31 October, the walks begin at the Guildhall and meander around ancient colleges and dark cobbled streets, including locations where ghostly sightings have been reported. Feel the chill in the air and let the guide spook you silly with their unsettling anecdotes – tickets are £10 for adults and £6 for under 16s. Each tour lasts for one hour and booking is essential.