At our biggest venue, the Corn Exchange, we have appearances from James Bay (4th), Hot Chip (21st) and Marcus Miller (27th) to look forward to. A singular modern talent; a damn good guitar player, singer and song-writer, James Bay has spent the last two years touring, and his mesmerising live show connecting with audiences across the globe. The 24-year-old British musician is fast becoming a worldwide star. Released earlier this year, Chaos and The Calm was Bay's debut album and scored a number one in the UK charts and won plaudits for its catchy songs, confessional lyrics and infectious melodies.
2015 saw Hot Chip release their sixth studio album and it was a hip hop and funk-infused beauty that is up there amongst their finest work. 15 years into their career and Hot Chip are a band who know exactly what they are doing and are constantly delivering the goods. You might not instantly recognise Marcus Miller, but you should.
Two-time Grammy winner, composer, producer and collaborator of choice for artists including Herbie Hancock, Luther Vandross and, crucially, jazz legend Miles Davis, Marcus Miller's résumé is brimming with over 500 recording credits on albums across the musical spectrum and he's in town to support his latest release Afrodeezia.
Our top pick for October goes down at the Corn Exchange on the 23rd. As part of the cornex:discover series, musical innovators Asian Dub Foundation will perform their live soundtrack to George Lucas's visionary cult sci-fi classic THX 1138. Retaining much of Lalo Schifrin's distinctive score and soundtrack, Asian Dub Foundation's sparse and beautiful new interpretation is a memorable experience. Tashi Dorji and his experimental solo guitar improvisations, in the spirit of Derek Bailey, from Bhutan via North Carolina at the Blue Moon on the 6th looks to be one of the most intriguing shows of the month.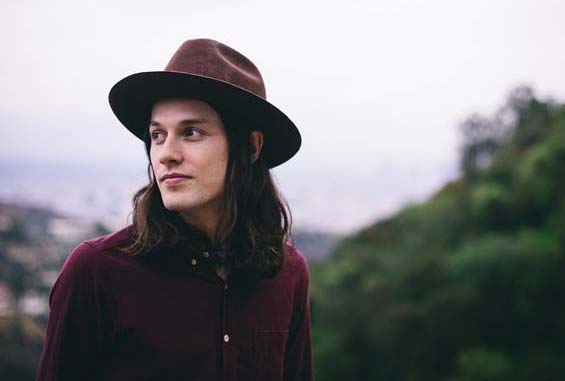 Meanwhile there is an excellent double at the Corner House this month. Tom Lumley is one of Cambridge's best new singer-songwriters and plays on the 10th. Palace have an echo-drenched sound reminiscent of early Foals, they appear on the 7th.
Stealing Sheep are an interesting hybrid of accessible but surreal, metronomic pop. Their rearranged gig opens October's listings at The Portland Arms on the 1st. Former Broken Family Band frontman Steven James Adams returns home to play the same venue on the 2nd. Liverpool outfit The Vryll Society bring their wonderful, groove-laden sound to The Portland on the 6th.
Northern indie charmers-cum-record store proprietors Frankie & The Heartstrings return to Cambridge playing The Portland on the 8th: expect magnetising melodies and big hooks. Gengahr's dark and woozy debut LP has been one of the most successful debut albums released this year, they play their first headline Cambridge date at The Portland on the 14th. Comparisons to Radiohead are anything but reductive; there is sure to be a similarly enormous, twisting path ahead of this hypnotic North London quartet.
You might know him as J Tillman, Joshua Tillman or the guy who used to drum for Fleet Foxes. In 2012 he also became known as Father John Misty – and he's barely looked back since. On 27 October the bearded crooner plays the Cambridge Junction and he's our top pick from a busy month at said venue. 2015 saw Tillman release I Love You, Honeybear. The record with its massive orchestras and blend of heartbreakingly beautiful melodies and cheery pop songs was 2015's first masterpiece being released back in February and stands as one of the year's best LPs.
Also catching our eye at the Cambridge Junction this month is the blissful psychedelic pop of Swim Deep (18th) and the deliberate clumsy dance-floor swaggers to full-on punk throwabouts of Sleaford Mods (8th). The full-frontal rhythmic genius of Battles's math rock is one not to miss on the 26th, whilst the serene and distinctive brand of future pop of Purity Ring closes the month perfectly on the 28th. Other shows firmly on our must-see list at the Cambridge Junction include Peace (5th), Rae Morris (6th), Coasts (15th), Editors (21st), the long awaited rearranged show from Hot 8 Brass Band (27th) and The Shires (20th).
Tell us about your gig at www.slatethedisco.com