A property hotspot, fizzing with energy, our area continues to stand out from the crowd even now that homebuyers are in full spate in so many areas elsewhere. The most desirable properties attract increasingly ferocious levels of competition.
"For the right houses in the city centre, your classic housing stock, you could have 15 to 20 viewers lined up within the first three or four days," says David Bentley, a partner at Bidwells. Perhaps it is because Cambridge punches above its weight in so many ways that the twists and turns of our market regularly draw comparisons not with similarly-sized regional cities elsewhere in the country but the Big Smoke itself. It may seem counterintuitive. After all, with a population of under 124,000, compared with London's 8.3 million, we're never going to compete when it comes to the sheer scale of transactions, or, come to that, the hype: news of a million pound flat for sale in Mayfair, smaller than a tube carriage, is but the latest in a long line of similarly jaw-dropping stories to surface.
But London doesn't have a stranglehold on every superlative going. Our area outstripped every other city in the country, within touching distance of the capital, when it came to house values, which rose by almost 11 per cent in 2013 here. Prices averaged £362,800, the nation's third highest. Many properties, however, sell for considerably more.
"Some of the large Edwardian and Victorian villas that are 2000 or 2500 square foot will certainly sell for figures in excess of £1.5, £1.75 or £1.8 million," says David Bentley. Bidwells also recently sold two properties that breached the two million pound barrier, one for £2.5 million, the other for slightly over and "we probably could have sold them four or five times over since then."
With so much interest, many property advisors believe that last year's price increases could be more than a one-off, potentially outstripping growth in London in 2014 – where Strutt & Parker's research team predict that prices could grow by 8.6 per cent, compared with 10 per cent in Cambridge. Clearly, this is more than a straight David vs Goliath battle, with additional factors at work. There's talk, for example, of the spectre of future financial penalties for top-end homes leading to what one property expert describes as a slight malaise in the London property market.
"Predictions for the election year are as little as 2.6 per cent growth across London, where suddenly you've got this mansion tax coming in and it's going to really hurt people," confirms Cameron Ewer, a partner at Strutt & Parker. With so few properties likely to be affected here, he says, there would be far less of an impact. The bottom line is that Cambridge has an appeal that makes it, if not unique, then certainly one of the very few places so perfectly placed to entirely fulfil the aspirations of its current inhabitants as well as its would-be residents.
Historic on the inside, shiny and new on the outside and packaged in an increasingly attractive-looking infrastructure, it is the city that keeps on giving, tapping into centuries of scholarship on the one hand and a very modern sense of unstoppable innovation on the other. Other factors, too, set Cambridge apart from just about everywhere else in the country, such as the sheer talent of its inhabitants. A recent report from Centre for Cities highlighted the fact that residents here have higher qualifications and are less likely to be drawing unemployment benefits than anywhere else in the country.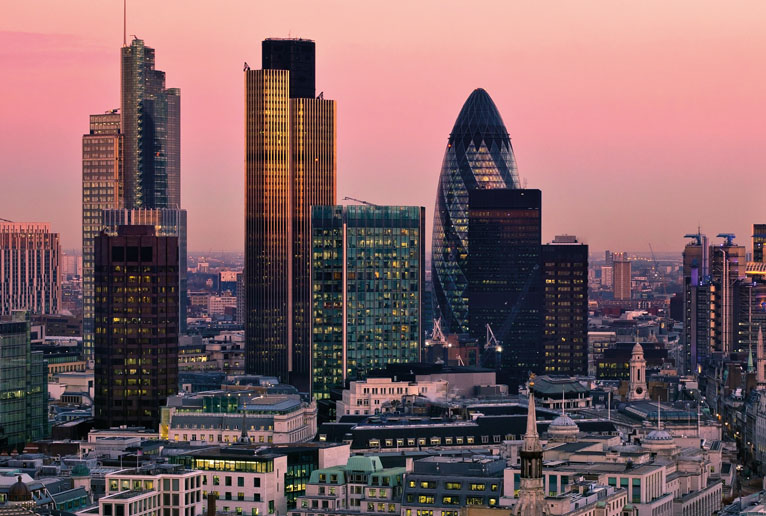 Perhaps it isn't surprising that all these factors combined with the availability of more homes, created by the extensive fringe developments, exert a powerful draw that goes beyond the merely practical. Stuart Harris, a partner at Carter Jonas, pinpoints the impact on those buyers not motivated by need.
"When supply increases, people get excited about the possibility of moving house, so you get the aspirational movers as well as those in need and that can really spice up the market." And while no formal studies currently exist, Cameron Ewer points to a spirit of romance to the area that taps into the imagination and keeps people coming back, even if it's just to have a flat as a bolthole. "We sold a huge number of flats to investors who come from all over the world, but also I think there is a romantic side to Cambridge. So many of the buyers say, 'I studied there' or 'I was at school there' and they want to come back."
That buzz spills over into commerce, too. Our city has an edge to it, thinks Ed Meyer, head of Savills' residential department. "Cambridge is very much in people's minds. They're talking about it being at the centre of scientific study, growth and research and development. That's what drives people to look at it, the excitement of it all."
While city centre business quarters may be pocket-sized compared with London's, budding entrepreneurs can't get enough of them. Indeed, it is that very proximity, enabling businesses to continually interact – on both the professional and social levels – with colleagues, clients and potential collaborators, that has been partly responsible for the meteoric success of the Cambridge Cluster. The compacted nature of the city, coupled with the sheer volume of bright minds (thanks in part to the university, of course) and a rich history of innovation and entrepreneurial spirit, as well as lots of high profile success stories, have coalesced to allow our relatively petit city to punch well above its weight and become a world leader in the fields of science and high technology.
As virtuous circles go, it is a combination that's hard to beat. In addition to the hundreds of tiny but dynamic startups, more and more big national and multinational employers are moving in – with Microsoft setting up shop last year, and pharmaceutical and biologics company AstraZeneca relocating their HQ to Cambridge within the next few months. "It's fair to say that you get these clusters of businesses and industries, research companies and start-ups happening in the Cambridge area of such a density that it's of world significance," thinks Stuart Harris.
Naturally, there are compromises, starting with availability. London may be a highly competitive market but its sheer size means that even if you miss out on the home you were hoping for, there's likely to be another one along shortly. Although, as Ed Meyer explains, that may not be the case. "If you don't get the house, you know that two or three weeks later, another house or flat will come up which will be similar."
Here, however, the lack of stock coupled with huge demand can mean an indefinite wait until the next suitable property comes up. "I think in many ways our market is more fervent than London because of that lack of stock and huge demand." So while first-time buyers continue to be well catered for, with a good supply of flats in and around the city centre, it's not the case with classic Victorian villas, the dream property for many, which are in such short supply that wisteria-strewn wish lists may have to be substantially rewritten. It's testament to the pull of our area that so many buyers move here with the aim of making Cambridge their forever destination.
London, in contrast, remains strongly dominated by a Dick Whittington ethos. People flock in to make their fortune then, very often, flock out again, making way for a whole new generation. People often don't know how long they will end up staying in London, explains Ed Meyer. But if you move to Cambridge, it is very often a place you can move to and settle down for life.
With our population rising by two per cent each year, ensuring that there are enough homes to go round continues to be a conundrum that is occupying many of our area's brilliant minds and, as the Centre for Cities also points out, it remains our biggest challenge. With demand continuing to outstrip property supply, housebuilding, though essential, needs to be managed so it avoids compromising the very factors that make up our area's unique atmosphere and spirit. Can it be done? Definitely, think local property experts.
"You'd struggle to find a reason why you shouldn't come here," thinks David Bentley. "When you look at the likes of the population growth, the people you've got moving here, the infrastructure that's coming in and the impact on values, it adds fuel to the fire. We've always been a substantial regional presence and I think we're moving up."
So could Cambridge ever make it to the UK's second city? He is not ruling it out. "If you look at the earning capital per head, we'd bat in the top three. I think it could," he says. "Let's put us up there."