As the seasons shift along their inevitable path and cooler days turn into even cooler nights, it's the perfect time to curl up with a good book. Waterstones' Events Coordinator Amy Crawford gives us her top five picks: 
Sisters, Daisy Johnson (2020)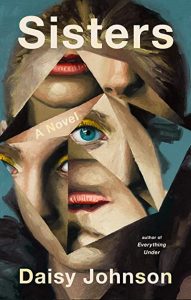 This gothic thriller focuses on sisters July and September. The past, present, and a creepy country house inhabit the sisters' lives in this sinister, breathtaking domestic psychological drama. It's part Shirley Jackson, part Charlotte Perkins Gilman – I absolutely loved reading it. If you're in the mood for a haunting narrative, this novel is for you.
The Thursday Murder Club, Richard Osman (2020)
This fun, clever crime novel is the perfect pick for an autumnal evening.  Elizabeth, Joyce, Ibrahim and Ron may live in a retirement village, but that doesn't mean they can't roll up their sleeves to investigate unsolved murders. When a body drops, the four are involved in their first live case. With 45,000 copies sold in its first three days, The Thursday Murder Club by television-presenter-turned-crime-novelist Richard Osman has been optioned for a further two books.
Classic Stories, Edgar Allan Poe (2018)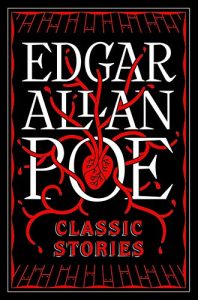 You can't mention the literary macabre without acknowledging the master. The Classic Stories collection put out by Sterling Publishing with a gothic cover and end sheets includes 'The Tell-Tale Heart', 'The Pit and the Pendulum' and my favourite 'The Cask of Amontillado'. A rainy night and mug of hot chocolate is all you need add for the perfect night in.
Carmilla, J. Sheridan Le Fanu (1872)
This gothic novella predates Bram Stoker's iconic Dracula by 26 years. Set in a remote castle in the forests of Styria, a young Laura and her father encounter the strange and alluring Carmilla. This ominous tale is sure to quench that seasonal vampire thirst.
The Taxidermist's Daughter, Kate Mosse (2014)
Lauded by Lucie Armitt, Professor of Contemporary English Literature at Lincoln University, for its historical accuracy in depicting the flooding in Sussex in 1912, this atmospheric thriller has been the at top of my personal recommendation list for years. Enthralling and at times gruesome, this novel is about trauma, loss, flooded marshes, taxidermy, and Connie Gifford – a woman with much to remember.
MORE LIKE THIS:
Edition Book Club: September '20