Three things you need to eat in Cambridge right now
1. Chop House's Bacon Chop

If you haven't brunched at the Cambridge Chop House yet, put it top of your foodie to-do list. There's a gargantuan full English on offer, plus buttery toast topped with smoked kippers, but hands-down the menu star is the bacon chop. I guarantee you'll be back for more once you've tried this brekkie triumph, with its thick, juicy slab of bacon, dollops of velvety hollandaise sauce, perfectly poached egg and scrumptious sweet potato and red onion hash. A total winner.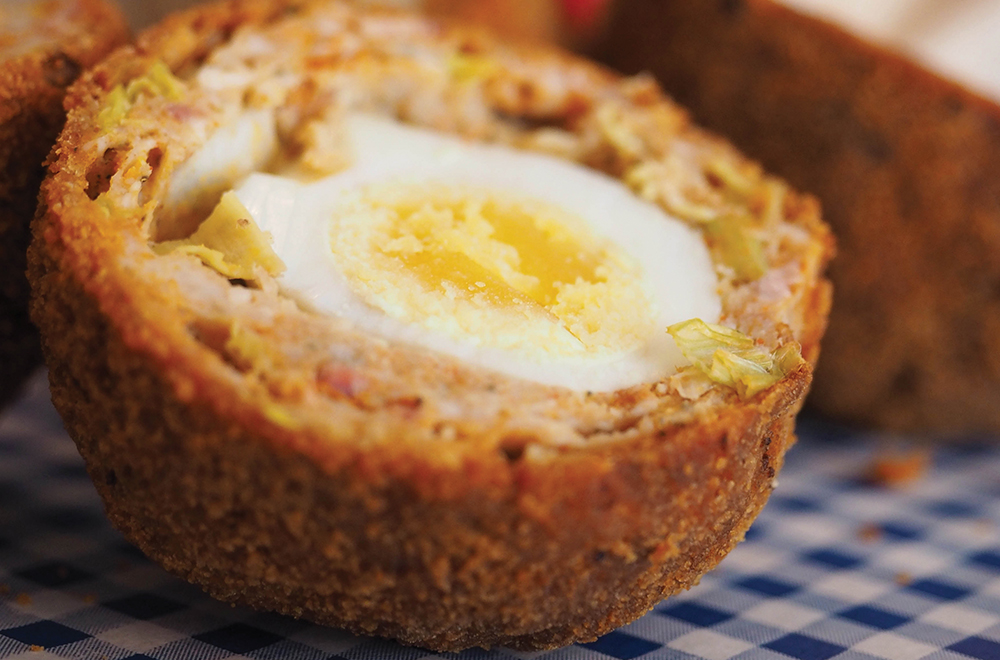 2.
Urban Larder's Scotch Eggs
The Scotch egg is having a bit of a moment – and there are a few very good options around Cambridge for enjoying a fine golden globe of deliciousness. But our current favourites are the variety of flavours served up at Mill Road's lovely Urban Larder. Hailing from the kitchen of The Free Press pub, choose a leek and bacon, chorizo or colourful beetroot and lentil Scotch egg, all of which are flavour packed and pleasingly hefty. Perfect picnic fare for a summer outing.
3. Nanna Mexico's Big Ass Burrito
Oh, what joy Nanna Mexico's bulging silver parcels summon. A bite from this treasured Mexican eatery is always a treat – none more so than when you choose the famed, fêted and fabulously named Big Ass Burrito.
Choose your own fillings – we particularly like the carnitas (slow cooked pork) and tinga (chicken and chorizo in chipotle) – then sit back, relax and sink your teeth into a soft tortilla encasing a symphony of meat, rice, beans, cheese and zingy salsas. As the name suggests, they're HUGE, and you'll want a pile of napkins to mop up the delicious debris – but the mess is well worth it.
Save